How Small Businesses Across the US Are Getting Creative This Holiday Season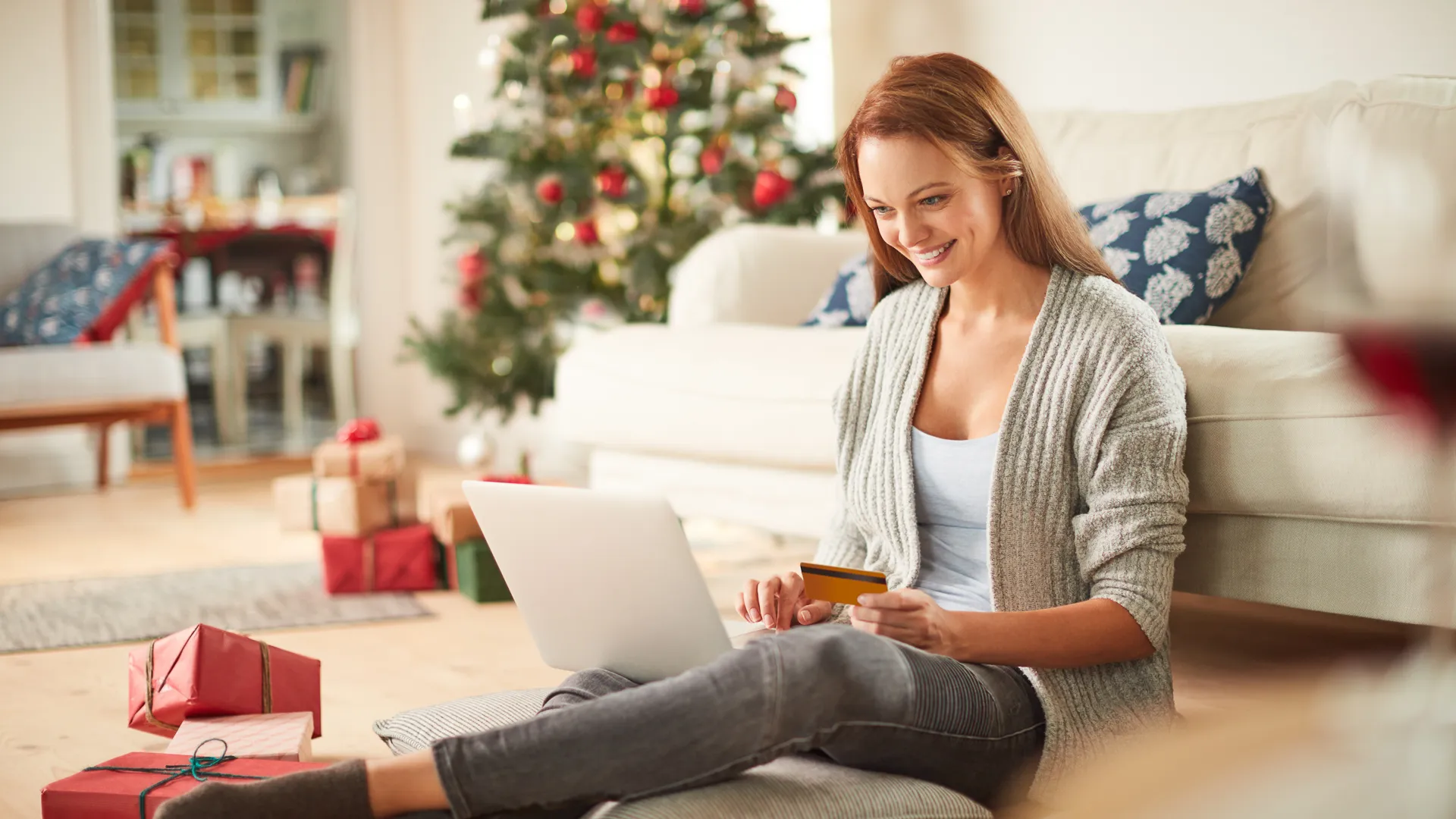 With the holiday shopping season already well underway, it's a particularly critical time for the country's small businesses. Many have closed permanently during the pandemic and others are still struggling to survive in the face of increased competition from the convenience and contact-free lure of large online retailers like Amazon.
According to Deloitte's annual holiday retail survey, 43% of shoppers prefer shopping at local retailers rather than national retail chains. At the same time, nearly 51% feel anxious about in-store shopping, with an increased demand for delivery and curbside pickup options.
So small businesses in communities across the country are rising to the challenge. Practically speaking, that means reassuring customers with added safety measures. Some local governments are offering support, such as Washington state's Snohomish County, which launched a "Safe Start Kits" program providing free PPE and hand sanitizer to small businesses. Many stores are ramping up their contactless shopping options, from curbside pickup to personal shopping appointments via Zoom.
Perhaps just as important to their survival, small businesses are getting creative and pulling out all the stops to highlight the sense of community they can provide during the holidays since that's the one area where large retailers have a hard time competing.
Check out some of the big moves small businesses have made to thrive this holiday season.
Last updated: Nov. 24, 2020
Learning Express Toys: Stocking Stuffer Supply Crates
The Renton, Washington, location of this small toy store franchise is putting its elves to work by stuffing its young customers' stockings. Parents and gifters fill out a personalized form for the child, answering questions such as their favorite colors, interests and "Christmas Cheer-O-Meter," which indicates how much holiday-themed swag they can handle. The store then ships a box of stocking fillers customized to the child's age within a designated budget.
Rock Paper Scissor Goods: Creative Workshops
This small Minneapolis shop offering vinyl records, clothing, art goods and handcrafted jewelry has moved its series of art classes and workshops online, with a supply kit shipped to customers ahead of their scheduled Zoom class. Upcoming workshops include felt craft cottages, punch needle basics and blockprinting. The shop also offers private Zoom classes for groups.
For its local customers, Rock Paper Scissor also offers free delivery, free gift wrapping and shipping fee reimbursements for online purchases.
Make Your Money Work Better for You
Black Shop Friday
Chicago is encouraging residents to "put the Black in Black Friday" by shopping at Black-owned businesses beginning the day after Thanksgiving and throughout the rest of the holiday season. The Black Shop Friday initiative, a partnership between the city, the Chicago Urban League and others, aims to create better economic equality by drawing attention to the city's Black-owned shops and restaurants.
The Black Shop Friday website will offer a guide to more than 500 Black-owned businesses, where consumers can search by category and neighborhood to find businesses they can support while checking off their gift lists.
Crafty Wonderland Virtual Market
Rather than its usual holiday event at Oregon's Portland Convention Center, PDX's Crafty Wonderland is launching a Month of Makers in December, hosting interactive experiences with vendors doing live events on Instagram, such as studio tours, product demonstrations and workshops.
Those who would like to virtually attend can visit the Crafty Wonderland website and filter vendors by categories and interests such as children's items, distilled spirits, home decor, plants and more. You can then follow individual vendors' Instagram accounts to tune into their live events. Products can be purchased via links on their websites.
Mystery to Me: Bookseller Happy Hour
At its "quarantine tradition" Bookseller Happy Hours, this independent bookstore in Madison, Wisconsin, invites book lovers to mix up a beverage and join its series of live streaming events sharing book recommendations. Mystery to Me's final happy hour of 2020 on Dec. 17 will focus on favorite books of the year, highly anticipated titles of 2021 and thoughts on how books can help us say goodbye to the year we're ready to leave behind. 
Another Madison book shop, A Room of One's Own, offers the gift option of a monthly book subscription box, allowing customers to purchase a six- or 12-month subscription with personalized choices tailored to your reader's tastes.
Make Your Money Work Better for You
Emerge: Goods From Emerge
This Idaho art collective offers preorder holiday boxes filled with handcrafted art pieces from its member artists. Each gift box ($175) might include pottery, jewelry, hand-knit items, small artworks and prints, stickers and magnets, all supporting local artists.
In place of its annual Holiday Market, the group is taking its event virtual, with an 8 a.m. Black Friday release of local artisan goods on its website event page.
South End Small Business Saturdays
The South End neighborhood of Charlotte, North Carolina, is incentivizing small-business shopping with a Small Biz Hero Card, letting shoppers earn rewards for purchases made at local shops. Once you earn five Hero stickers on your card, you can trade it in for a limited edition tee or tote designed and printed by local vendors. Each Saturday in December features different pop-up vendors along the South End retail circuit.
Postmates: Retail Delivery
Restaurant delivery service Postmates is expanding into retail delivery in its Los Angeles market, giving shoppers there a way to safely shop small, local businesses from home through the Postmates app.
Nearly 50 retailers have joined the launch, offering goods from clothing and home decor to vinyl records. Shops can allow customers to choose between delivery, in-store pickup or no-contact curbside pickup, and offer select goods for purchase, without the time and investment of having to build their own delivery platforms.
Postmates, which is in the process of being acquired by Uber, plans to expand the service to additional cities in 2021.
Frelard Tamales: Fiesta Gift Set
This small neighborhood tamale shop in Seattle has created a gift package that not only feeds a crowd with its specialty tamales but supports other BIPOC-owned small businesses as well. The gift set includes a fresh holiday flower bouquet, three pies from a local Black-owned pie shop, winter candles from a Latinx and gay-owned shop, handmade soaps from an African Muslim woman-owned local business and more.
Throughout the pandemic, Frelard Tamales has also invited anyone who has been economically affected by COVID-19 to come in for a "free humble meal."
More From GOBankingRates