How Starbucks' $1 an Hour Child Care Plan Could Be a Game-Changer for Parents
Starbucks is leading the way for better parental benefits.
Be Panya / Shutterstock.com
Starbucks announced in October 2018 that it had partnered with Care.com to offer Starbucks employees 10 subsidized backup care days each year to help ease the burden of finding last-minute care in the case of an unexpected occurrence. As part of the new Care@Work plan, all U.S. Starbucks employees will only pay $1 an hour for in-home backup child or adult care, or $5 per day per child for in-center child care for up to 10 days. 
Starbucks is one of the companies leading the movement for better parental benefits, but it's not the only one. These companies also offer innovative benefits that range from extended paid leave to on-site child care.
1/11
MachineHeadz / iStock.com
Arnold & Porter
Full health and welfare benefits for parents who work 20 hours a week
The Arnold & Porter law firm, which has offices around the U.S. and Europe, wants parents on staff to have a positive work-life balance. That's why the firm allows any lawyers and staff members to retain full health and welfare benefits even if they only work 20 hours a week. Arnold & Porter also offers an on-site child care center at their Washington, D.C., office, backup child care at all U.S. offices, flex-time work schedules that allow employees to get home early and up to 18 weeks of paid parental leave.
See: Why I Think Hiring Moms Is the Key to a Successful Business
2/11
lembi / Shutterstock.com
Bill & Melinda Gates Foundation
One full year of paid parental leave
The Bill & Melinda Gates Foundation is a leader in the charity world, and is just as charitable to its employees. The foundation has one of the best parental leave policies: it gives 52 continuous weeks of paid time off to all new birth and adoptive parents, regardless of gender.
3/11
©Courtesy of Capriotti's
Capriotti's Sandwich Shop
Time off to attend kids' activities and events
Capriotti's Sandwich Shops started as a single, family-owned eatery in Delaware, and has since expanded to include franchises across the country. The chain counts "family" among its core values, which is reflected in its lenient time off policy. According to Business News Daily, Capriotti's allows parents time off to attend their kids' activities and events, with no questions asked. 
Catch Some Z's: You Can Nap on the Job at These 10 Companies
4/11
JPstock / Shutterstock.com
Ernst & Young
Accounting firm Ernst & Young offers several programs to help new parents, including a Lactation Program that provides lactation consultation and supplies at no cost, Career and Family Transitions Coaching to help new parents adjust to returning to work, and parent support groups. The company also offers up to 16 weeks of paid parental leave.
5/11
Amanda Heller / Flickr.com
gDiapers
Children allowed in the office
GDiapers, an eco-friendly diaper brand, wants to benefit the parents who buy their products, but also the parents inside their corporate offices. Children and babies are allowed in the office, and they also provide on-site child care "because parenting doesn't just happen outside of work," their website states. 
6/11
josefkubes / iStock.com
Johnson & Johnson
Breast milk delivery services when traveling for work
If you're a nursing mother who has to leave on a work trip, Johnson & Johnson will cover the cost to ship breast milk back home through a temperature-controlled shipping service. The company also offers up to 17 weeks of paid parental leave, and child care centers and discounts.
Master Your Money: Essential Financial Advice From Parents Who Are Winning the Money Game
7/11
Ken Wolter / Shutterstock.com
LinkedIn
Post-maternity leave benefits
LinkedIn provides 16 weeks of paid maternity leave, and an additional four weeks to transition back to full-time work, Fast Company reported. The company also offers surrogacy, adoption, cryopreservation and child care subsidy benefits, as well as backup childcare, resources for parents with children who have ADHD, autism and learning differences, college coaching, child care referrals and access to Care.com.
Netflix
Unlimited paid parental leave
In 2015, Netflix announced that it would offer unlimited maternity and paternity leave during the first year after a child's birth or adoption.
"We want employees to have the flexibility and confidence to balance the needs of their growing families without worrying about work or finances," Netflix's chief talent officer Tawni Cranz said in a press release. "This new policy, combined with our unlimited time off, allows employees to be supported during the changes in their lives and return to work more focused and dedicated." 
9/11
Roman Tiraspolsky / Shutterstock.com
Patagonia
Pays for nannies to accompany parents on work trips
Outdoor apparel brand Patagonia has a long list of parental perks, including 12 to 16 weeks paid parental leave, on-site child care and 12 weeks of paid medical leave to care for a sick child, Quartz at Work reported. And if you're traveling for work with your child, Patagonia will pay for a nanny or partner to accompany you. The company also allows breastfeeding mothers to nurse during meetings.
10/11
Arcansel / Shutterstock.com
PwC
Accounting firm PwC provides a number of services for parents returning from leave, including emergency backup child care reimbursement of up to $1,000 per year and access to backup care centers, a nursing program, on-site rooms for pumping and nanny search services. It also has a Mentor Moms program that connects new mothers and moms-to-be with other mothers working at PwC, as a way to get advice and support.
Check Out: PwC and Other Companies That Help Employees Pay Off Student Loans
11/11
Denys Prykhodov / Shutterstock.com
Spotify
Six months of paid parental leave
Spotify is one of the companies with the best maternity leave policies. Parents who work at the music streaming platform get an entire half a year off to spend with the new addition to their family. The six-month parental leave is fully-paid.
Keep reading to see which of your favorite brands reinvented themselves and made big money.
More on Business
We make money easy. Get weekly email updates, including expert advice to help you Live Richer™. 
About the Author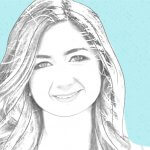 Gabrielle joined GOBankingRates in 2017 and brings with her a decade of experience in the journalism industry. Before joining the team, she was a staff writer-reporter for People Magazine and People.com. Her work has also appeared on E! Online, Us Weekly, Patch, Sweety High and Discover Los Angeles, and she has been featured on "Good Morning America" as a celebrity news expert.