15 Startups to Watch in 2017

10 min Read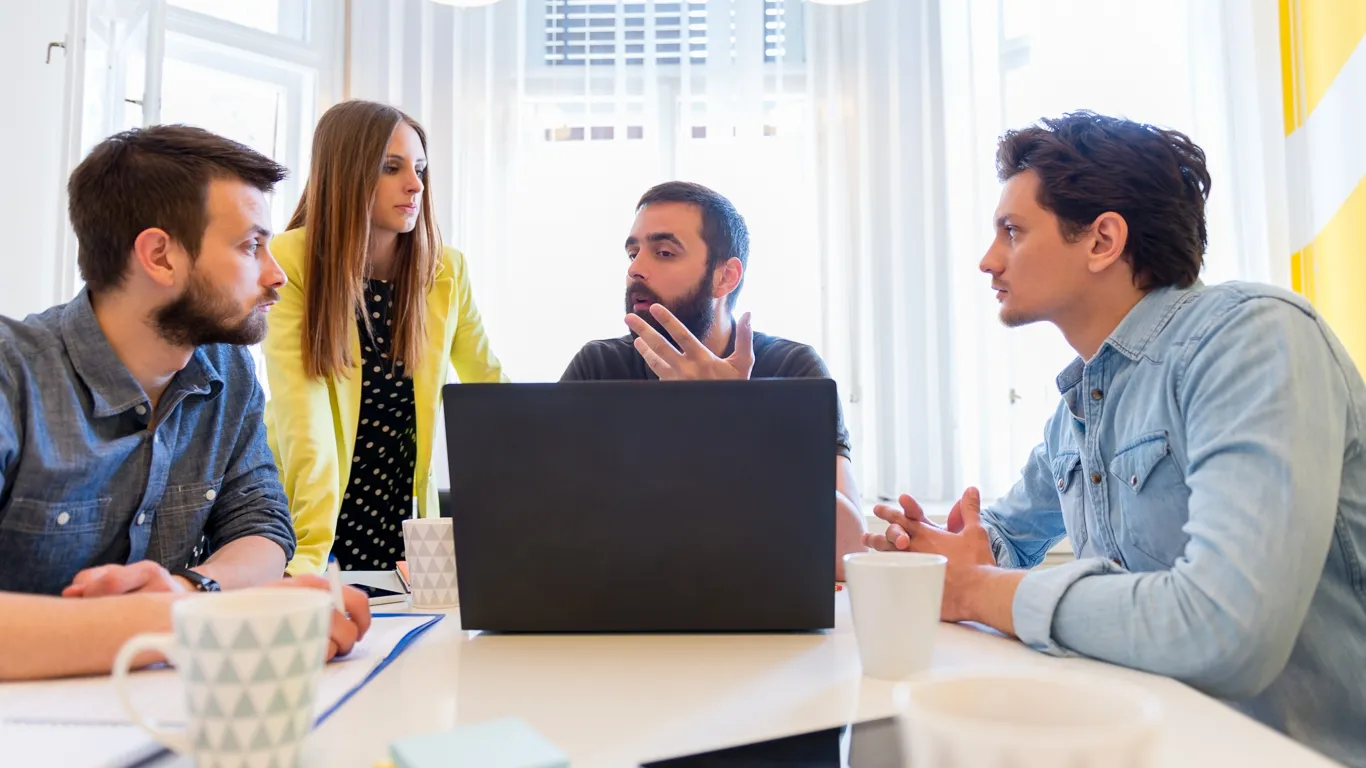 If you plan to start a company, you might get cold feet if you see the statistics. About half of all new small businesses survive five years or more, but only one-third survive a decade or longer, according to the U.S. Small Business Administration.
If you're not looking to gamble on your own enterprise, you can invest in a startup that has the potential for expansion. Click through to see companies you need to watch this year.
Make Your Money Work Better for You
1. PromoCodeWatch
Couponing seems to be on the rise. As its popularity has exploded, so have the proliferation of coupon code websites. However, PromoCodeWatch distinguishes itself from competitors by putting consumers first, according to co-founder Mark Mazza.
He illustrates the point by explaining how PromoCodeWatch handles Nike products:
"Many big coupon sites only show deals for Nike.com because they have a partnership and only care about making the most money," said Mazza. "At PromoCodeWatch, our Nike page displays coupons and deals at a variety of retailers who sell Nike products, regardless of whether or not we are partners."
Privately held, PromoCodeWatch began only a little over a year ago, but has recorded impressive growth. In 2016, PromoCodeWatch drove $20 million in sales to its partners, while at the same time developing innovative approaches to the industry. For example, PromoCodeWatch uses Twitter's API as well as a proprietary filtering algorithm to identify the best and most unique deals posted by brands and users, said Mazza.
2. ForUsAll
Venture capitalist Steve Vassallo, general partner at Foundation Capital, invested just under $13 million to help bootstrap ForUsAll, a startup that is revolutionizing 401k plans.
Healy Jones, head of marketing at ForUsAll, said the startup is not like other 401k companies. "Traditional 401k providers are crazy overpriced — very complicated to administer," Jones said. "You're regulated by three different bureaucracies: the Department of Labor, the IRS and SEC (Securities and Exchange Commission)."
That means there is a lot of rules and paperwork. ForUsAll is simplifying the 401k retirement plan while bringing it into the 21st century. Not only is the 401k advisor automating manual processes and eliminating paperwork, but it's also redefining the 401k experience.
Part of the reason for lagging 401k participation rates is due to poor experience, said Jones. To improve your 401k experience, ForUsAll makes participating easy and engaging through innovative design — specifically by building a great onboarding platform and system. Jones said the result is "a better employee experience at a fraction of the cost."
Make Your Money Work Better for You
3. Affirm
Bringing finance into the 21st century is also the name of the game for the startup company Affirm. PayPal co-founder Max Levchin joined Palantir co-founder Nathan Gettings and Jeff Kaditz in starting Affirm in 2013. Their goal was to make banking simpler and more transparent for consumers.
Affirm offers customers the ability to purchase items from their favorite retailers via installment loans, said Christina Ra, head of communications at Affirm. "We have nearly 900 merchant partners across several verticals, including furniture and home goods, electronics, music, sporting goods, automotive, apparel, and accessories."
Featured merchants include Wayfair, Casper, Expedia, Peloton, Joybird and Motorola, she said. Central to Affirm's mission is to "directly address consumer wants and needs," said Ra, and to do so with honesty, transparency and state-of-the-art technology.
Don't Miss: 10 Coolest Stocks to Invest In
4. Zipline
Healthcare is a fast-growing industry. And, if Affirm is bringing finances into the modern age, Zipline is doing the same with medical supplies. The company is introducing a radical, new approach to healthcare delivery systems in the form of Zip, "a small robot airplane designed for a high level of safety, using many of the same approaches as commercial airliners," according to the Zipline website. Zip can carry vaccines, medicine or blood.
Zipline helps fulfills both a humanitarian duty — providing much-needed medical supplies to inaccessible regions of the world — and also a commercial one. Zipline is tapping into disposable medical supplies, a major industry in which U.S. demand is projected to reach $54.1 billion by 2020, according to a report by the Freedonia Group.
Zipline already has demonstrated its effectiveness delivering medical supplies in Rwanda, and now has set its eyes on U.S. markets for the future, according to Digital Trends.
Make Your Money Work Better for You
5. Earny
Earny is the money-saving app for people who want to "set it and forget it" when it comes to scoring deals. Automation is the key ingredient that makes this possible.
"Earny starts by collecting electronic receipts from his customer's inbox and finds out what they've purchased," said CEO Oded Vakrat. "Then, he (Earny) continuously monitors those prices everywhere else online for price drops. When he finds a better price, he goes to work claiming the difference on his customers' behalf."
Credit card companies and retailers often promise that if a customer buys an item and the price subsequently drops, the credit card or retailer will pay back the difference to the purchaser. However, taking advantage of such polices requires a lot of time and energy from the consumer, who must be constantly on the hunt for better prices on purchased items, said Vakrat.
"(Earny) makes this process easier and automatically files claims to get users their money back," he said. "Retailers provide anywhere from seven days to 30 days of protection, while credit cards offer up to 90 days."
Having grown from tracking just one store to more than 60, Earny is on the rise. And its business objective is one shared by many startups: The pursuit of transparency. "We are providing transparency in the very complicated world of dynamic pricing and giving consumers the confidence to shop," said Vakrat. The company intends to create a world in which every credit card transaction is protected.
6. moveBuddha
Driving the moving business into the 21st century is the main objective at moveBuddha. The moving industry has changed a lot over the past decade, said moveBuddha founder Ryan Carrigan. "Consumer shopping and research preferences shifted to online, and the moving industry was slow to provide resources to meet this need," he said.
Over the years, the moving industry has become increasingly more complex. "Your choices aren't just to hire movers or rent a truck anymore," Carrigan said. "From portable containers and freight trailers to shells, cubes and moving labor services, there are a lot of options to choose from." The company allows customers to instantly compare all options and choose the best one.
Besides offering convenient moving quotes and comparisons at your fingertips, moveBuddha also works with a network of more than 300 of the nation's leading moving companies. Plus, moveBuddha doesn't ask visitors to provide any personal information in order to see instant price estimates on its website. "No other moving website will give you the depth of pricing we provide for free," Carrigan said.
Make Your Money Work Better for You
7. Mymanu Clik
Plenty of companies are turning out high-tech headphones seemingly every day. Mymanu Clik, however, has been developing headphones that truly push the boundaries of audio technology.
Working with Enterprise Europe and other mentoring services, audio engineer Danny Manu assembled a team to develop earbuds and apps that would provide not just high-quality audio, but real-time translation services. When using the Mymanu Clik, you choose the language you want to hear, while the person on the other end of the line chooses the language he wants to hear.
8. Qualtrics
Improving brand loyalty and customer conversion are major objectives for many business owners. Qualtrics provides the tools necessary for such owners to pursue these aims. It offers software programs for conducting high-level surveys, market research and analysis.
Co-founders Ryan Smith and Jared Smith received $220 million in funding from Sequoia Capital, Accel Partners and Insight Venture Partners, according to Business Insider. When offered a $500 million acquisition offer to sell, CEO Ryan Smith rejected it in order to develop the company himself.
Qualtrics aims to provide companies with profitable insight into their customers' wants and needs. Companies then can translate customer feedback into conversion and loyalty.
9. Stash
Andrew McCormack, founding partner at Valar Ventures, led a $25 million Series B round of funding that Stash — an automated investing app — announced in mid-December 2016, according to Fast Company. Stash has been surging forward, acquiring more than 300,000 users over the course of 2016, Fast Company reported. And that growth occurred in a competitive marketplace that includes up-and-comers Betterment, RobinHood, Wealthfront and Wise Banyan.
10. Cadre
Technology has transformed the finance industry, and it is impacting real estate as well. Cadre describes itself as a "technology-enabled" investment platform that helps individuals and institutions find real estate investment opportunities.
Cadre is less concerned about crowdfunding real estate, and more focused on tapping large pools of capital needed to fund major commercial deals. In this way, Cadre takes aim at the upper strata of commercial real estate investors, and has closed on more than $500 million in inventory in the process, according to Fast Company.

Make Your Money Work Better for You
11. WeWork
WeWork started in 2010 with the intention to not only creating great shared office spaces, but also a community. Last year, WeWork raised an impressive $430 million, increasing its valuation to $16 billion, according to Yahoo Finance. At the same time, the company expanded its reach to the global level, opening 58 new locations across 11 new markets, including China.
12. TheSkimm
It seems like every company is trying to capture the millennial audience. TheSkimm has been successful in this pursuit, becoming a daily newsletter for more than 3.5 million millennials since 2012, according to the American Marketing Association. TheSkimm has also managed to raise $16.39 million worth of equity funding.
13. Plowz & Mowz
Necessity was the mother of invention with Plowz & Mowz, an up-and-coming on-demand landscaping, leaf removal and driveway plowing service provider. Wills Mahoney — co-founder alongside Andrew Englander — witnessed his mother utterly stuck in her driveway during a Syracuse, N.Y., blizzard. No snowplow drivers were available because they were hopelessly overbooked. Plowz & Mowz arose from this problem.
A crucial aspect of the business is bringing landscaping and plowing into the modern era of instantaneous, tech-based solutions. Plowz & Mowz offers on-demand lawn care to its customers. It also provides customers for landscaping providers, which opens up new markets, said Dan Lopez, head of sales for the company. "If you get one neighborhood, by word-of-mouth alone you can get the next one, and the next, and so on," said Lopez.
14. Amino
"Your interests … times infinity" is the mantra at Amino, which puts app creation in your hands. There are many app-making apps out there, but Amino allows any user to create an app on any topic. And after creation, you can launch your app through the Amino platform and build up an entire community.
As the company continues to grow, Amino will add more monetary incentives for creators, such as the ability for community leaders to generate revenue, according to Tech Crunch.
Make Your Money Work Better for You
15. IFTTT
Do you want to be automatically reminded of your Fitbit goals at a certain time of day? Or perhaps you'd like your garage door to open automatically when you pull into the driveway. If so, IFTTT could be your answer.
The concept of the Internet of Things (IoT) refers to a network of devices all connected and communicating with each other, such as your smartphone with the refrigerator, or your iPad with the stove. Devices like Amazon Echo provide a peek at the world of IoT, enabling your apartment to become a "smart home" in which you can control things like lights and appliances through your voice.
IFTTT might play a central role in the development of IoT and its expansion to more of the general population. According to an article by Venture Beat, IFTTT has been steadily adding more third-party integrations to work within this trend.
According to Tech Crunch, IFTTT has developed more applets that work with third-party companies, such as Weather Underground for those who want automatic weather updates, to make integrating your devices easier.
Keep Reading: 11 Best Apps for Timid First-Time Investors
About the Author