20 Surprisingly Profitable Companies

9 min Read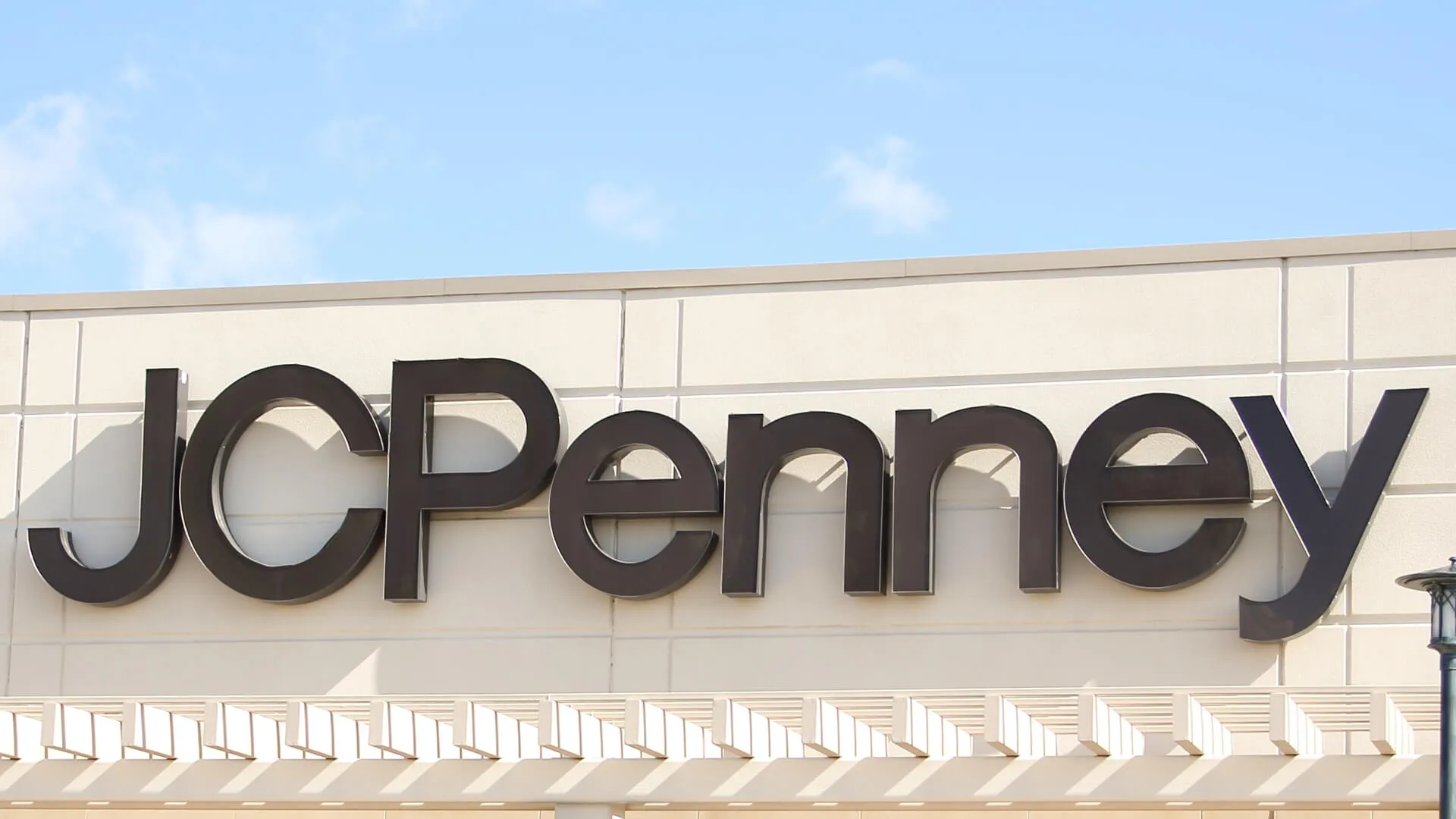 Stock prices are built on expectations. When companies surprise market consensus — both for better or for worse — stock prices typically react, sometimes dramatically. But the surprise doesn't necessarily have to come in the form of high earnings; if a company is expected to lose money and turns even the slightest of profits, the stock price is likely to surge higher.
Click through to discover which stocks had a majorly profitable 2017 — and which companies are surprising people this year.
Make Your Money Work Better for You
1. Nvidia (NVDA)
The current earnings multiple — which is a ratio of price divided by expected earnings — for the S&P 500 index as a whole is about 18.8. It might be hard to understand how a company that trades at an astronomical 51.79 earnings multiple — like Nvidia — can be "surprisingly" profitable, but Nvidia managed to pull that trick when it released its Q1 earnings. Analysts expected the company to earn $1.17 per share in the quarter, but Nvidia pulled down $1.72, enough to pop the stock more than 7 percent in after-hours trading. The graphics chip company is enjoying rapid expansion of its core product into fields beyond computer gaming.
2. Booking Holdings (BKNG)
Booking Holdings, which owns such well-known travel industry names as Priceline, Kayak, Agoda and its namesake brand Booking.com, enjoyed a stock pop at more than 5 percent after beating earnings expectations in its most recent quarter. The company posted adjusted earnings of $16.86 per share in the quarter on revenue of $2.8 billion, beating expectations of $14.12 in earnings and $2.7 billion of revenue. Returns were high on company investments in meta and search advertising.
3. Amazon (AMZN)
The company that sells seemingly everything jumped another 6 percent higher after posting an earnings beat for its most recent fourth quarter. Growth in its cloud business, coupled with strong holiday sales, translated to revenue of $60.5 billion and earnings of $2.16 per share. Revenue was only expected to come in at $59.83 billion, and earnings were forecast at just $1.85 per share, translating to significant beats for the company.
4. HP Inc. (HPQ)
Reports of the death of the personal computer have been wildly exaggerated. PC and peripherals maker HP Inc. smashed earnings estimates in its first quarter, resulting in a more than 5 percent pop. Revenue of $14.52 billion topped forecasts of $13.49, and earnings of 48 cents per share exceeded estimates of 42 cents per share. As an affordable stock to buy, the company fired on all cylinders, with printer revenue rising 13.7 percent and personal systems revenue — which makes up two-thirds of the company's business — jumping nearly 15 percent.
Make Your Money Work Better for You
5. Palo Alto Networks (PANW)
Palo Alto Networks fiscal second-quarter results blew past expectations in all categories, with earnings, revenue and future forecasts all surprising analysts and investors alike. As a result, the stock ran up over 6 percent after the earnings release. Analysts expected revenue of $525 million and earnings of 79 cents per share, but the company posted revenue of $542.4 million and earnings of 86 cents per share. Going forward, the maker of computer security software expected profits of 95 cents per share in the April quarter, versus previous estimates of 81 cents.
6. Disney (DIS)
Disney is a mature company, and moves in its stock price are typically measured. Investors still enjoyed a 0.8 percent after-hours rise — following a 1.25 percent gain during market hours — after the company topped earnings estimates in its most recent quarter. CEO Bob Iger laid out a string of good news for the company going forward, from the debut of streaming options on ESPN to its upcoming film slate, giving investors confidence. The actual numbers weren't bad either, with earnings of $1.89 topping estimates of $1.61.
7. Gap Stores (GPS)
Gap Stores is the parent company of both Banana Republic and Old Navy, on top of namesake brand Gap. In recent quarters, the company has relied on its low-cost brand Old Navy to prop up sales, but Gap Stores surprised investors in its first quarter by generating above-expected revenue with its other brands as well. Overall, same-store sales climbed 5 percent, easily beating expectations of 1.2 percent. The combined efforts were enough to trigger an after-hours pop of 10 percent in the stock.
8. Mosaic (MOS)
Fertilizer might not seem like a sexy business, but just like with any company, hot earnings make for hot stock prices. Mosaic proved this once again when it reported higher-than-expected fourth-quarter earnings in February 2018, sending the stock 5.2 percent higher. Enthusiastic analyst coverage pushed the stock up another 2.4 percent the following day. Digging into the numbers, Mosaic posted earnings of $0.34 per share, against expectations of $0.28, and revenue of $2.1 billion, besting predictions of $1.91 billion.
Get Started: How to Invest in Stocks: A Beginner's Guide
Make Your Money Work Better for You
9. Adobe Systems (ADBE)
Adobe Systems is a software company that operates in two segments, digital media and digital experience. The maker of such well-known products as Adobe Acrobat and Photoshop has seen stellar growth in its cloud-based business. Its subscription model overcame moderate results in its other divisions, with revenues up 29.7 percent on a year-over-year basis. Overall, Adobe reported earnings of $1.55 per share, well above expectations of $1.44 per share.
10. JCPenney (JCP)
Venerable retailer JCPenney is the poster child for showing how even good news can't help a company in decline. Shares in JCPenney have cratered, from an all-time high of $87.18 in 2007 to a closing price of $2.91 on March 23, 2018. When the company reported fourth-quarter earnings of 57 cents — handily topping estimates of 47 cents — to go with a same-store sales increase of 2.6 percent, the stock responded with a 9.2 percent drop. Under-expectation revenue of $4.03 billion versus $4.05 billion was reported as the cause.
11. Snap (SNAP)
When a popular company has consistently underperformed expectations since it first went public, a surprisingly rosy earnings report can send its stock skyward. Snap, the company that unleashed Snapchat on the world, popped 45 percent — the biggest one-day jump in its short history — after reporting earnings, revenue and subscriber growth that all beat forecasts. Of course, the company is still climbing to actual profitability — its beat came in the form of a $0.13 per share loss, versus expectations of a loss of $0.16.
Learn More: Snap Stock Soars After Earnings Report
12. 3D Systems (DDD)
3D Systems only reported preliminary fourth-quarter results in February 2018, due to an internal accounting review. However, the news was enough to send investors to the "buy" button, as the stock rose 15 percent after the earnings pre-release. The company ultimately reported earnings of five cents per share, above estimates of no earnings at all. Revenues came in at $177 million, well above projections of $163 million. The company attributed its growth to increased healthcare, materials, software and demand manufacturing revenue.
Be Prepared: 20 Things to Do in a Falling Stock Market
Make Your Money Work Better for You
13. Twitter (TWTR)
Twitter is another popular stock that had been decimated before a positive earnings report began to turn the ship around. After years of disappointing investors — the stock went public at $26 per share in November 2013 and traded below that price as recently as February 2018 — the company finally reported its first profit ever in February 2018. Twitter's 19 cents-per-share profit topped analyst expectations of 14 cents per share. The stock surged 27 percent before it opened the following day, adding to big gains it already achieved over the prior year based on a series of earnings beats.
14. Under Armour (UAA)
Under Armour is a well-known, popular brand, but its stock has suffered tremendously over the past few years, falling 28 percent in 2016 and another 50 percent in 2017. Things might be turning around for the company, however. Fourth-quarter revenues topped expectations by 3.8 percent, even though earnings have yet to kick in. The revenue beat was enough to send shares up 12 percent in pre-market trading, suggesting to some analysts that a bottom was now in place for the stock.
15. Macy's (M)
The glory days of Macy's are seemingly behind it, as mall traffic is down and competition is hitting the company on all sides. However, smart investors never count a historic brand out. The company posted gangbuster EPS of $2.82, well above expectations for $2.71, and same-store sales were also significantly above estimates. Coupled with an upbeat outlook by management for future growth, the earnings report sparked a 9.3 percent jump in the stock.
16. Netflix (NFLX)
Entertainment company Netflix has been seemingly doing everything right quarter after quarter, but it still managed to provide a positive surprise for investors in its most recent report. In the Netflix world, everything is about subscriber growth, and the company added its highest number of subscribers ever — 8.33 million — in its fourth-quarter report. That was enough to send the shares up 8 percent after hours.
Make Your Money Work Better for You
17. Jabil (JBL)
Electronics manufacturer Jabil Circuit topped both earnings and revenue expectations in its fiscal second quarter, reported Reuters in March 2018. Analyst estimates of $0.62 per share in earnings and $4.9 billion in revenue were easily bested by the company, which posted earnings of $0.66 and revenue of $5.3 billion. The stock closed at $28.49 before the earnings release on March 15, 2008; by the end of the following day, the stock price was $31.37, good for a gain of about 10 percent.
18. Nike (NKE)
After being a Wall Street darling in recent years — returning 54.09, 23.54 and 31.21 percent in 2013, 2014 and 2015 respectively — the company hit a wall in 2017, dropping 17.62 percent while the S&P 500 index gained nearly 12 percent. However, with its recent third-quarter earnings report, it seems like Nike is getting its mojo back. The company posted adjusted earnings of $0.68 per share, crushing analyst estimates of $0.53 per share, and revenue likewise topped forecasts, reaching $8.98 billion against an expected $8.85 billion.
Find Out: What $1,000 Invested in These Stocks 10 Years Ago Is Worth Today
19. Intel (INTC)
Veteran chipmaker Intel surprised Wall Street when it released earnings on Jan. 25, 2018, with the stock popping 4 percent in after-hours trading. Rather than the $0.86 per share in earnings and $16.34 billion in revenue analysts were expecting, the company reported $1.08 per share in earnings, coupled with $17.05 billion in revenue. The company's CEO described 2017 as a record year, with the market-beating fourth-quarter results driven by growth in its data-centric businesses. Profits were so good the company also raised its dividend by 10 percent.
20. Carnival (CCL)
Cruise ship company Carnival Corp. owns many of the world's most famous brands, including Princess, P&O, Holland America, Seabourn, Costa and Cunard, on top of its namesake line Carnival. Fiscal first-quarter results were excellent, enough to move the stock up about 1.3 percent on a day in which the Dow Jones industrial average dropped over 700 points. Against expectations of $0.43 in earnings and $4.11 billion in revenue, the company posted $0.52 in earnings per share and $4.23 billion in revenue.
Click through to learn about the differences between stocks and mutual funds.
All analyst figures are according to Reuters unless otherwise stated.
Images for Mosaic and 3D Systems are representational.
About the Author