The Impact of Inflation on Small Businesses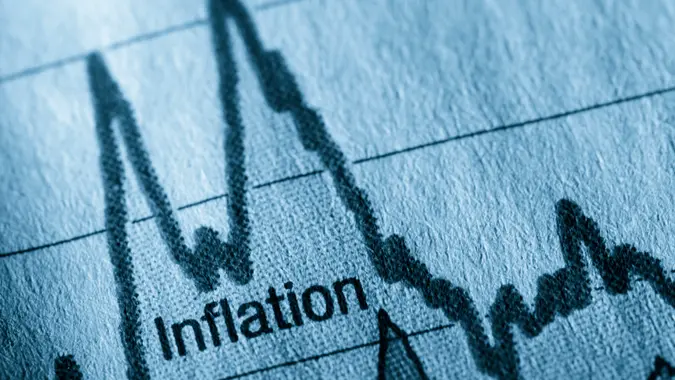 JLGutierrez / Getty Images
Business owners have been fighting an uphill battle since the pandemic began in 2020, facing problems like supply chain issues and worker shortages. Now, as the country recovers, businesses have a new challenge ahead: Rampant inflation.
As of June 2022, the annual inflation rate was 9.1% — with no relief in sight.
Eighty-eight percent of business owners say inflation is currently impacting their business, according to the Bank of America 2022 Small Business Owner Report. Just 39% are confident their local economy will improve, down from 56% in 2021.
Check out the impact of inflation on small businesses.
'Inflation Has Been Brutal'
"Inflation has been brutal on my small business," said Tom Monson, owner of Monson Lawn & Landscaping. As a landscaping professional, his company's equipment runs on gas, which has become cost-prohibitive.
"I'd love to upgrade to electric vehicles, but they're impossible to get due to the chip shortage," Monson said. "The ones that are available are way, way overpriced."
He added that his profits simply don't go as far as they used to.
Tim Prescott, founder of the automotive service business Certainly Cars, has had a similar experience. He also runs a mobile auto detailing and tire service around Long Island.
"Inflation has gotten to the point where I may need to scale down my business or raise prices dramatically," he said, "with either choice likely to lose me a lot of business." 
The Cost of Raising Prices
Not only have gas prices made running a mobile business particularly tough, but prices on supplies such as cleaning materials and waxes are way up. He also gave his team inflation-adjusted pay raises this year. Between extra costs for materials, gas and labor, Prescott estimates his total costs are about 25% higher than this time last year.
Make Your Money Work Better for You
"We've already reduced our service area to save on some gas costs," he said. "We've also resisted raising prices as long as we could, but our margins have gotten hammered this summer, so we were forced to go up about 10%."
He fears that raising prices any higher will cause him to lose a significant number of customers, since these services aren't considered essential.
Ely Khakshouri, the CEO of outdoor gear company Retrospec, agreed that inflation is top of mind for anyone in business right now.
"Over the last few years," he said, "we've experienced rapid growth, which has prompted us to invest in a larger team and new office and warehouse spaces."
In fact, the company grew from 30 to 80 employees between 2020 and 2021. It leased a 200,000-square-foot distribution center in 2020 and acquired a new class A corporate office in Culver City in 2021.
Keeping Expenses Down
This year, as the company faces the growing challenge of inflation, Khakshouri said they're focusing on increasing their capacity through technology and operational efficiency. A new warehouse management system, for instance, helped increase productivity by 30% and storage capacity by 15% without taking on any additional overhead.
And the company is doing everything it can to contain costs.
"Leveraging outside resources like freelancers, agencies and third-party logistics has kept our fixed expenses down," Khakshouri said. "While inflation has pushed product costs up, the dollar is at its strongest in recent history and we've leveraged that and falling commodity prices to negotiate effectively with our overseas suppliers."
Make Your Money Work Better for You
More From GOBankingRates