8 Times Shareholders Asked Company CEOs To Step Down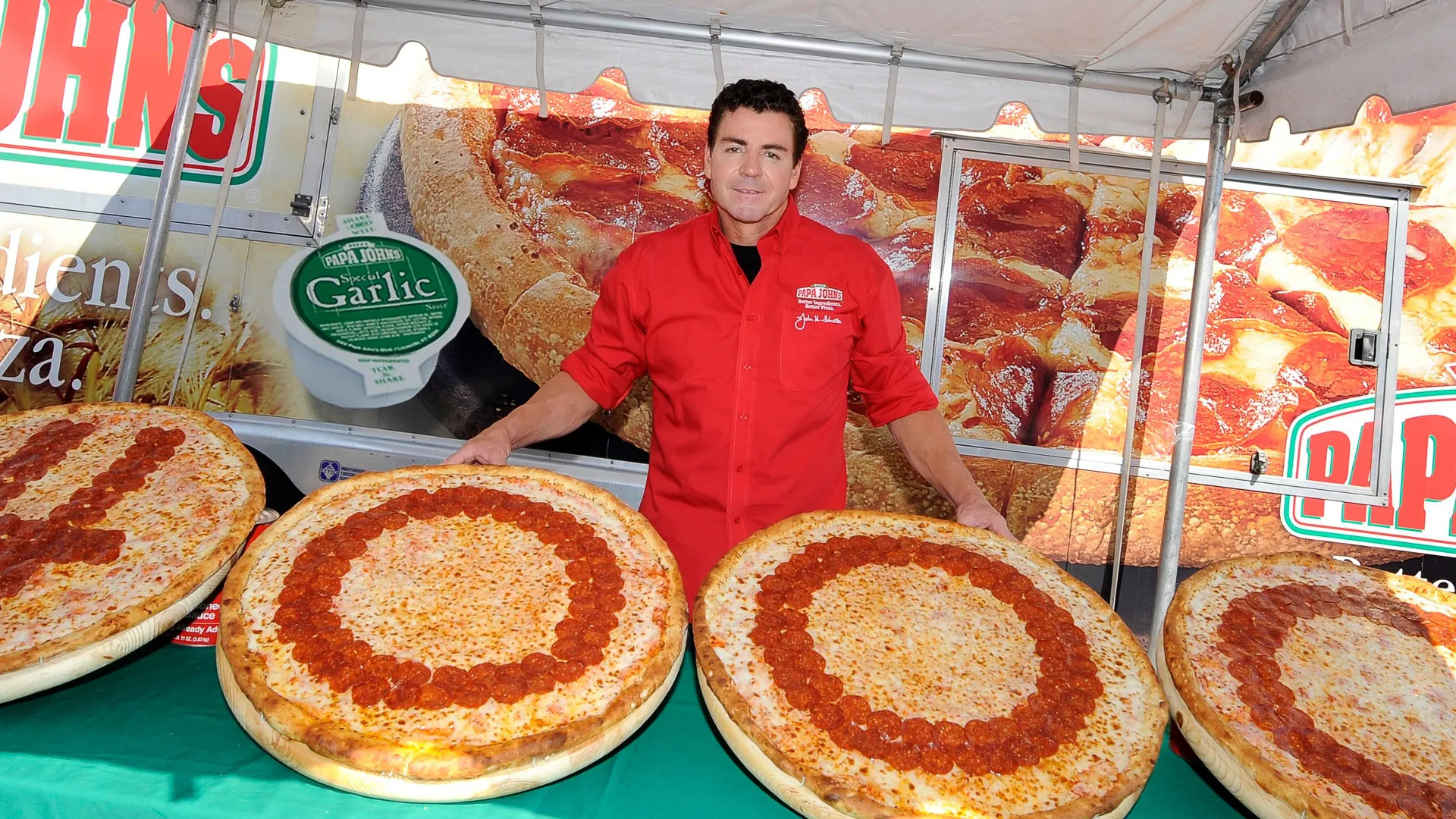 It's easy to forget, but on some level, corporations function a lot like democracies. One of the key facets of a publicly-traded company is that ownership is divided among all of the company's shareholders, each of whom has a vote at the shareholder meetings they can use to try and elect board members who see things as they do.
Take for instance the recent kerfuffle at Facebook, where activist shareholders advanced a proposal that would put checks on the power of CEO Mark Zuckerberg. They lost. Zuckerberg controls the voting rights for over 60% of the shares and can therefore personally defeat any proposal. But the fact that anyone who was so inclined could have bought a share of Facebook prior to the meeting and had their say in how this massive company is run is actually an essential aspect of our economy.
After all, while you certainly can wield total control over a company by owning at least 51% of the shares — and there's plenty of people who do — plenty of other CEOs are not as untouchable as they might seem at times. If they don't do their job, they could face a shareholder revolt to replace them and/or members of the board to secure new governance. So, here's a closer look at some memorable moments when a company's shareholders banded together to attempt to vote in new leadership.
Make Your Money Work Better for You
Dov Charney, American Apparel
American Apparel was started by Dov Charney — who is Canadian, incidentally — when he began selling T-shirts out of his dorm room at Tufts in 1989. Eight years later, the first American Apparel store opened, and Charney quickly made a name for his brand through a series of racy ads, an unrepentant flaunting of sexuality and making its products exclusively in the United States.
What Happened
As it would turn out, the highly sexualized nature of the ads that made American Apparel famous extended beyond the billboards. Charney maintained a work environment rife with sexual harassment, with himself as one of the ringleaders — including one incident where he reportedly sexually assaulted a woman during what she thought would be a job interview. As the lawsuits mounted, the board determined it could no longer be associated with its controversial founder and forced him out.
John Schnatter, Papa Johns
John Schnatter was more than Papa John's CEO — for a while there, he was its sole employee. That's because he started the company in a converted broom closet in his father's bar in 1983, eventually expanding due to the popularity of the pizza and even pioneering dipping sauces for pizza. However, Schnatter's politics increasingly started to become visible, and his role as the face of the company suddenly came into question.
What Happened
No matter how proud this papa, John Schnatter's role as the company's founder ultimately wasn't enough to save him when he became the focal point of scandal. It started with statements he made in 2012 that the cost of his product might increase based on the new costs associated with Obamacare, which upset some Democrats. That was a pretty minor flap, though, compared to the controversy he stirred up by blaming poor sales on NFL players protesting during the anthem, and the NFL's failure to address the issue. That led to Schnatter stepping down as CEO in late 2017 amid growing calls for his replacement. The saga wasn't over, though, as Schnatter stayed on as chairman, only to get booted a few months later after uttering a racial slur on a company conference call.
Make Your Money Work Better for You
Darren W. Woods, Exxon Mobil
Exxon Mobil is among the largest companies in the world, with a market value in excess of $300 billion and profits in 2018 that exceeded $20 billion. However, various experts have been noting for years that a significant portion of the large oil reserves held by major petroleum producers could wind up being "stranded assets" — oil reserves that they can never tap because new regulations on carbon emissions will ultimately lead governments to force out fossil fuels. Goldman Sachs estimated the value of these "stranded assets" as being as high as nearly $1 trillion.
What Is Happening
Attempting to put this enormous oil company on the path of acknowledging climate change and taking steps to address it in its business model is no easy feat, but the efforts to do so are ongoing. As early as March of 1998, one shareholder requested an independent board report on the risks of climate change — a proposal that was rejected. More recently, though, the New York State Common Retirement Fund decided to flex some of the muscle provided by its 10 million shares by pushing for changes at the company to set carbon emissions targets and replace the Board of Directors. The proposals failed, with the SEC shooting down the efforts to set specific company policy by way of a shareholder vote, but you can likely expect activist investors to keep pushing this.
Werner Baumann, Bayer
If there's one company that knows just how much of a headache activist shareholders can be, it's Bayer. Bayer is, in fact, in a lot of businesses aside from selling aspirin, something many Americans were surprised to discover when it plopped down the necessary cash to purchase agribusiness titan Monsanto last year. That has resulted in many shareholders beginning to speak out against the current leadership and CEO Werner Baumann, putting the German executive's seat in the top spot in question.
Make Your Money Work Better for You
What Happened
The big issue for shareholders is that Bayer appears to have overestimated just how much success its lawyers might have in limiting the cost of lawsuits against Monsanto, based on the fact that their weedkiller Roundup causes cancer. It's looking at this point that Bayer's new acquisition is going to cost the company a lot, putting the wisdom of spending $63 billion purchasing Monsanto firmly in the crosshairs. At the most recent annual meeting, just 55.5% of shares voted to approve of management actions over the last year, a figure that's usually around 90% for German companies. That puts Baumann in serious danger and gives him about nine months until the company starts setting the agenda for its next annual meeting — a time when removing him could be in the cards.
Michael Eisner, Disney
One of the most dramatic proxy fights over corporate governance ever played out in 2004 as chairman and CEO Michael Eisner fought against a rising tide of shareholders calling for his ouster. Eisner had worked his way up through the media world, scoring major wins while running ABC and then Paramount Pictures before he ultimately became chairman and CEO of Disney in 1984. However, some 20 years later, prominent shareholders that included Walt Disney's nephew Roy led a revolt against Eisner over his micromanagement of the company and episodes like his costly hiring and firing of friend Michael Ovitz, ultimately starting a "SaveDisney" website to recruit other shareholders.
What Happened
OK, so technically, Michael Eisner stayed on as CEO for another year, but his dramatic dethroning as the Chairman of the Board in 2004 was the true moment of the coup d'etat pulled by shareholders in the House of Mouse. Eisner's management was called into question in the most dramatic fashion imaginable, with one major investor and Roy Disney ally delivering a 15-minute speech that culminated with him turning to Eisner and saying, "You have compromised your soul and lost your integrity."
Eisner would survive that vote, but over 40% of shares failed to vote for him to return to the board despite his running unopposed. Eisner would try to maintain power by separating the chairman and CEO roles, but would leave the CEO role less than a year later.
Make Your Money Work Better for You
C.E. Meyer, Trans World Airlines
Sometimes it's less "shareholders" than it is "shareholder." But the simple reality is that the same structure that allows any shareholder a chance to air their grievances also makes it possible for someone to seize control of a company by buying up a large stake on the open market.
The 1980s is known as the era of the "corporate raider," and perhaps none is as famous as Carl Icahn. And, among his most famous "raids" was that of TWA in 1985. Seeing what he thought was an undervalued stock he could squeeze more value out of, Icahn secretly bought up enough shares to give him over 50% of the company in 1985, allowing him to take over completely and start making changes, ultimately ousting the CEO since 1976, C.E. "Ed" Meyer.
What Happened
In many ways, TWA ended up being the quintessential example of why corporate takeovers have such a bad name today. Icahn's tenure at TWA revolved around returning value to him for his major investment and probably didn't do much to set the company up for long-term success. Icahn would take the company private in 1988 — a move that created some $540 million in debt and scored Icahn $469 million. Then, in 1991, he sold the companies lucrative London routes to American Airlines.
The company would ultimately file for bankruptcy in 1992, but Icahn wasn't done with them. Still owed $190 million, Icahn managed to cut a deal to get any ticket that connected through St. Louis for 55% of its price. TWA clearly believed it could avoid disaster by including a clause that prevented Icahn from selling his discount tickets through a travel agent. Unfortunately for the company, the internet arrived just in time, Icahn created Lowestfare.com, and TWA would circle the drain before finally going out of business for good at the end of 2001.
Make Your Money Work Better for You
Seabury Stanton, Berkshire Hathaway
It's hard to think of someone with a more starkly different reputation from Carl Icahn than Warren Buffett, the investing world's lovable old uncle, but he has certainly never shied away from seizing strategic control of a company when he sees fit. And while that decision is usually one that involves a belief that he can improve profits, one of his most famous takeovers was entirely different in nature.
While Berkshire Hathaway has become synonymous with its famous CEO, its origins are actually as a Massachusetts-based textile company. Berkshire was in a downtrend and closing mills routinely, but Buffett noticed that it was taking the savings from each closure and buying back shares. Seeing a chance for a quick profit on cheap stock, he invested.
What Happened
If there's one lesson here it's this: don't try to lowball the Oracle of Omaha. Buffett's move was going according to plan, and in 1964, he visited the company's CEO Seabury Stanton and cut a deal to sell his shares for $11.50 apiece. However, when Buffett received the actual tender offer, Stanton had dropped the price by an eighth of a dollar per share, probably assuming that Buffett wasn't going to split hairs over 12.5 cents per share.
He was very, very wrong. The attempt to chisel him out of the agreed-upon price rubbed Buffett the wrong way, so he countered by buying up as much of the company's stock as he could — eventually seizing control and voting out Seabury Stanton. From there, Berkshire's long journey from a textile manufacturer to the centerpiece of an insurance and investing empire began.
Travis Kalanick, Uber
A company doesn't have to be public to have a proxy fight. The shares in private companies — known as "private equity" — usually function similarly to public stocks, just without the opportunity to buy and sell them on public markets. And until this year, Uber was one of the best-known private companies in America, worth tens of billions on paper as its massive challenge to the transportation industry rapidly expanded.
However, despite the incredible success of the app, Uber founder and CEO Travis Kalanick was booted from his position as CEO prior to the company reaching its IPO.
Make Your Money Work Better for You
What Happened
The stories about the frat boy culture at Uber — and the rampant sexual harassment that accompanied it — were always present. However, they started to gain speed in 2017 as scandal after scandal rocked the company. And Kalanick was often at the center of the various issues, quickly becoming a public figure and something of a symbol of Silicon Valley culture gone horribly wrong.
In the summer of 2017, though, it came to a head. First, former attorney general Eric Holder conducted an investigation into the culture at Uber that recommended reconsidering Kalanick's role at the company. Kalanick would go on a leave of absence, but five of the company's major investors ultimately demanded that Kalanick step down immediately, sending him a letter titled "Moving Uber Forward." Kalanick would be out as CEO, but he still owns about 7% of the company, giving him a net worth north of $5 billion.
More on Business
About the Author