2 Traits That Made Me a Successful Business Owner and Grew My Wealth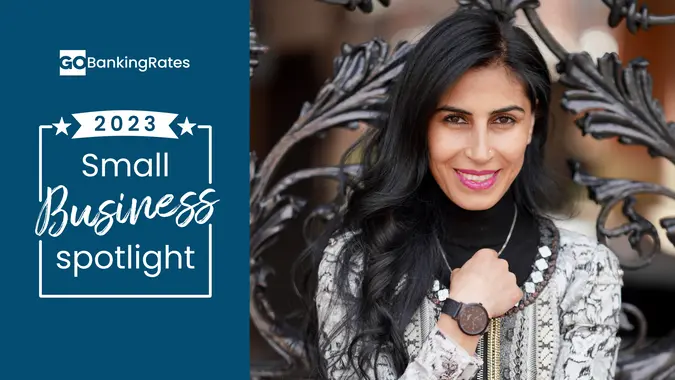 Leyla Uysal's improbable journey from her childhood in the Kurdish region of Turkey to founder of a thriving luxury watch company in the U.S. was fueled by plenty of hard work and determination. The only girl in her high school graduating class, Uysal went on to graduate from MIT and was accepted to Harvard Graduate School of Design, where she's currently enrolled. Along the way, she started Bajêr Watches, a fast-growing company whose products are inspired by her Kurdish roots.
But there are two specific traits that Uysal credits with her rapid rise in the business world, and she believes other aspiring business owners can develop those characteristics for themselves and use them to their advantage.
"I am a big risk taker and I always follow my inner voice," Uysal said. "I would tell (other entrepreneurs) to go with their gut feeling and try it out. If it works, amazing, if it does not then you know what not to do and you can focus on another way of doing things."
Bajêr Watches was named a Standout Selection for GOBankingRates' 2023 Small Business Spotlight, which highlights great small businesses across the country. We interviewed Uysal to learn about her story, her business and what advice she has for business owners. Below is a portion of her full interview.
Are there any challenges unique to running a luxury fashion brand? If so, what are they?
Yes, of course! There are a lot of challenges running a business let alone one that is a luxury fashion brand. Maintaining the exclusivity of our brand is at the top of my list — I have an exclusive and a rare product that has to differentiate itself from other luxury brands that have been on the global market for decades. The next one is maintaining the consistency and standards of our high-quality craftsmanship and operations. Everything from production to packaging, shipping, website management and all other very important aspects of running this business is challenging. Apart from this, fulfilling all my responsibilities while attending a full Master's program at Harvard, getting involved in a laboratory at MIT as a full-term intern, having two little children ages 6 and 7, running our house and its non-ending chores is challenging. But every day is a new beautiful day, and I am blessed to be able to manage it well and keep it all together so far.
Make Your Money Work Better for You
What is the most rewarding aspect of being a business owner?
My whole life until I immigrated to the U.S. in late 2013 was under the control of my male family members. When I tell my friends that I actually never interacted with money until I went to college at the age of 23, they find it hard to believe. The best part of having my own business is to have achieved independence — in the decision-making process and financially.  The second best part of it is to create a healthy, empowering and embracing business culture in which I truly enjoy working with people from different backgrounds and cultures. It's simply beautiful.
What advice would you give to someone who wants to start their own business?
The very first advice would be to find a passion. Find something that will keep you going no matter what. Something that will let you take risks. I am a big risk taker and I always follow my inner voice. I would tell them to go with their gut feeling and try it out. If it works, amazing, if it does not then you know what not to do and you can focus on another way of doing things. In addition to focusing on your passion, make sure that you move strategically. You have a goal, your strategies are written down and you are good to go with your road map. And, finally, never forget that this whole process is a learning process. And I strongly believe that your journey is unique to you. Maybe something you want to do does not make sense to others, and their advice might be to not do it. Well, do not listen to them! Enjoy the magic of not listening and following your own voice. For me, when it comes to chasing your dreams, the only voice you should focus on is your own, then the others become noise. You do not want to get lost in that noise, so stick to your voice and follow it all the way.
Make Your Money Work Better for You
Always remember, starting a business is a journey — it has many ups and downs. But it's your journey. It's your path. It's your story. Write your own story and be the author of your own book.
What does the future hold for Bajêr throughout 2023 and beyond?
In 2023 and beyond, Bajêr envisions a future of continued growth and global recognition. Bajêr will be expanding its presence in international markets, leveraging digital platforms, cultivating partnerships with influential figures and establishing itself as a prominent luxury watch brand across the globe. Our cultural heritage, social mission for a better world, customer satisfaction and the high and unique quality craftsmanship will be always at the center of our growth.
More From GOBankingRates