11 Troubles Tesla Faces If It Wants to Succeed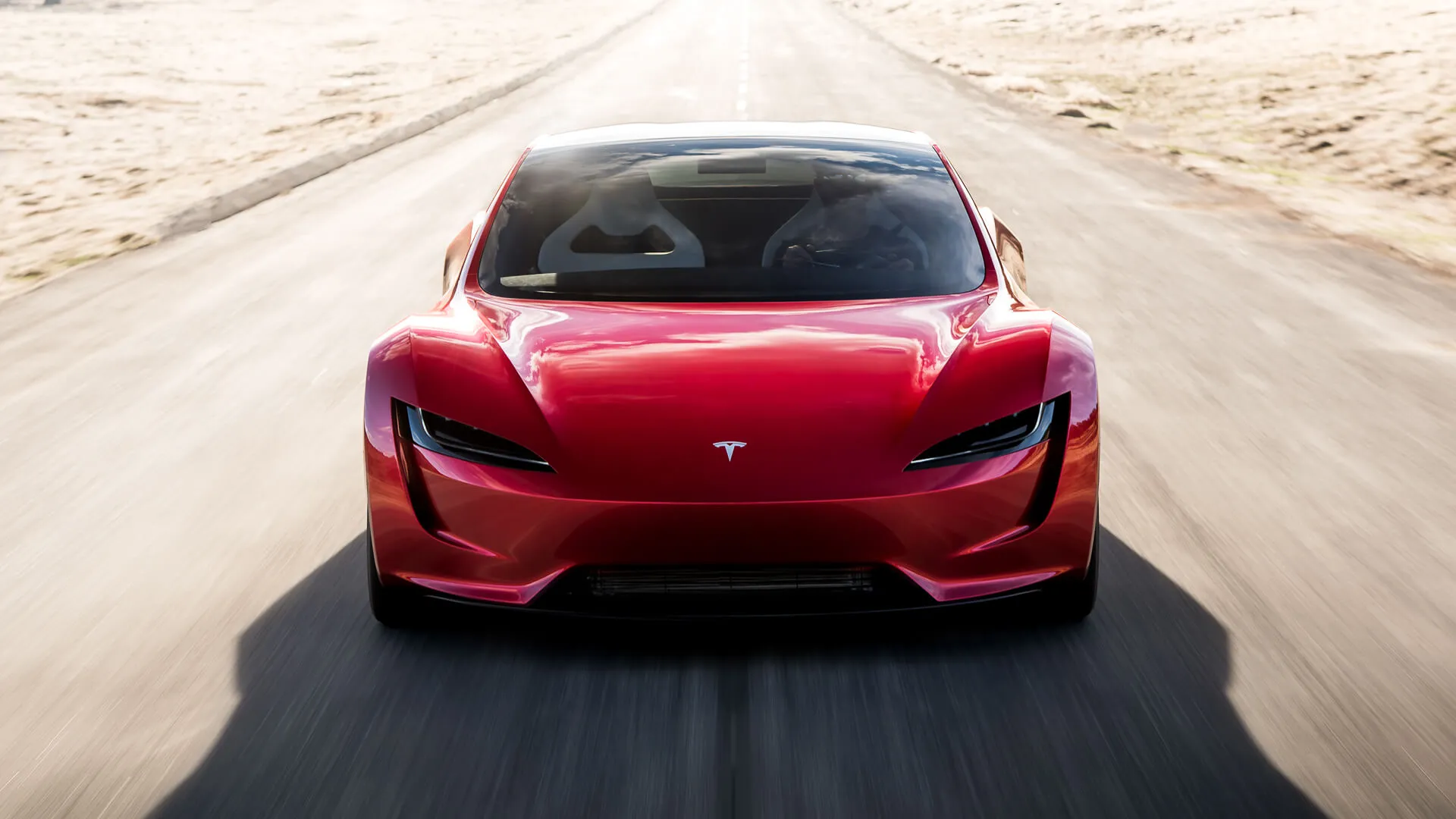 Things in the land of Tesla aren't all doom and gloom. As of February 2018, Tesla has a market cap of $56.2 billion. That's not including CEO Elon Musk's biggest side venture, SpaceX, which is currently valued at $21.5 billion.
For the cherry on top, the company's Q4 2017 saw a significant spike in institutional holdings and stock sales. With any corporation of that size, especially one so tied to innovation and progressive ambition, there will be many roadblocks to face.
Click here to learn about the cost to fund Elon Musk's genius ideas — and other setbacks facing Tesla.
1. Slow Production
This is the Tesla problem you've probably heard the most about, and for good reason. As of late 2017, production of the Tesla Model 3 sits at 84 percent lower than what Elon Musk predicted; of the 1,600 cars he promised to produce by September, only 220 had been delivered by October of last year, a slow pace some employees blame on bottlenecks at the battery-producing Tesla Gigafactory in Nevada.
Tesla's working toward progress, however — despite demand, total deliveries in the third quarter were 17.7 percent from the previous quarter and 4.5 percent from the same time in 2016.
2. Crazy Spending
From November 2016 to November 2017, Tesla burned through about $480,000 every hour, which Bloomberg estimates will put them on track to deplete their current cash reserves as soon as August 2018.
In order to survive beyond that, Tesla will need to raise a minimum of $2 billion in capital by mid-2018, a plan that the billionaire Musk is working on by selling pre-orders on Model 3s, $250,000 Founders Series Roadsters, $50,000 regular Roadsters and the upcoming electric semi truck.
Make Your Money Work Better for You
3. Fast Competition
In early February 2018, Japanese electric automaker Aspark made headlines when its electric Owl supercar made a zero to 60 mph run in under two seconds, cleanly beating out the Tesla Model S P100D's famously touted 2.28-second time and serving as a very public reminder that Tesla has stiff global competition.
Fortunately for Tesla, the Aspark Owl is rumored to retail at $4 million, making the P100D look like a steal at about $120,700.
4. Safety Concerns
Speaking of media woes for Tesla, a widely reported crash in late February 2018 put images of a distressingly crumpled Model 3 in front of millions of eyes. It exposed potentially dangerous issues like a shattering touchscreen that left the crash victim with cuts and a glovebox that got jammed close, leaving insurance documents nearly inaccessible.
Elon Musk was quick to share solutions on Twitter, promising a software update to automatically open the glovebox and a plastic protector for the screen. It should be noted, after all, that the Model 3 received top ranks in nearly every IIHS crash safety rating category.
5. Autopilot Fears
Tesla's potential safety issues don't end with human-caused accidents. The 2016 case of Joshua Brown — a Model S owner and the first person to die in a semi-autonomous car crash — reappeared in late 2017 when the National Transportation and Safety Board ruled that the "combined effects of human error and the lack of sufficient system controls resulted in a fatal collision that should not have happened."
Although Tesla claims that its self-driving features help cars crash 40 percent less frequently, the NTSB found that the Model 3's Autopilot system did not malfunction, raising safety concerns and leaving Tesla with what Wired called "a bit of a black eye."
Despite some fears, many companies are adopting driverless cars to be the new standard.
Make Your Money Work Better for You
6. Security Breaches
It sometimes seems like you can't go a week without reading about a major corporate security leak, and even the techies at Tesla are no exception, as one of the company's cloud accounts was hacked in early 2018 to mine cryptocurrency.
Tesla responded to and secured the incident immediately, reporting that no consumer privacy was compromised, but the hack revealed a common vulnerability in the tech giant — by 2019, Juniper Research projects that data breaches will incur costs of $2.1 trillion globally.
7. The Stock Situation
Even if Tesla meets its troubled Model 3 production goals in 2018, shareholders are proving hard to please. In February 2018, the Center for Financial Research and Analysis predicted a full-year earnings loss of $6 per share, estimating Tesla will generate $2.50 in earnings-per-share in 2019.
Speaking to U.S. News and World Report, CFRA analyst Efraim Levy said, "It is very hard to find a way to get me enthused about Tesla shares at current levels."
8. Racism Allegations
In late 2017, African-American Tesla factory employee Marcus Vaughn filed a lawsuit against the company for allegedly pervasive harassment affecting over 100 minority workers, citing conditions that he called "a hotbed for racist behavior" and "pre-Civil Rights era race discrimination."
Tesla has not publicly released diversity statistics regarding its 33,000 global employees or the 10,000 people who work at its Fremont factory, but Vaughn claims that he got terminated for complaining about a racist slur directed toward him. Musk issued a statement to employees last year, but California Civil Rights Law Group attorney Larry Organ said, "Tesla is not doing enough."
9. Virtual Power Problems
Funded by a $2 million taxpayer-funded grant and $30 million government loan, Tesla announced in February that it would provide solar panels and home-powering batteries to 50,000 households in South Australia. Factoring in a new model for wholesale power prices, this plan could potentially save residents a combined $180 million in annual power bills.
However, this "virtual power plant" model doesn't offer a solution for costly network management; a competing three-year trial in Tasmania is concurrently testing Network-Aware Coordination systems to circumvent this issue and, theoretically, better serve the financial interests of homeowners. When the results are in, it could spell trouble for Tesla's solar ambitions.
Make Your Money Work Better for You
10. Quality Woes
In early 2018, more bad news for Tesla hit the headlines when a rash of new Model 3 owners reported quality problems, including faulty electronic keys, dead batteries, rattling interiors, leaks or body panels that had been installed askew. Questions about quantity might seem valid given the true cost of owning your car is crucial for anybody to know.
On the flip side, consumers affected by quality issues — a likely side effect of Tesla's efforts to ramp up production quickly — report generally positive customer support experiences and the company is upping its customer service options, including an unorthodox move that will let disgruntled consumers submit problems for direct executive review.
Bad press is bad press, though, and one thing is certain: Tesla's cars are not yet included in J.D. Power's Vehicle Dependability Study, as the company has not granted JDP access to owner info.
11. Losing Money
Slow production, ambitious spending and a lack of stock market confidence all come to a head here: Tesla is losing money every quarter, and that hardly sustainable business model. In the fourth quarter of 2017, the automaker reported negative free cash flow of $276.7 million. The good news is that the negative numbers are an improvement to Q3 losses of $1.4 billion.
Tesla's gross profits have been growing at 91.8 percent CAGR over the past five years, according to CNBC. That number surpasses the combined growth rates of Amazon and Facebook combined.
Note: Photos are for illustrative purposes only.