Uber Launches $250 Million Stimulus Package for its Drivers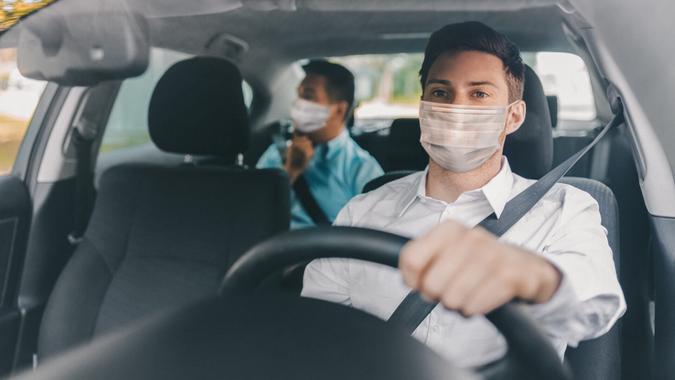 Syda Productions / Shutterstock.com
Uber is launching a $250 million driver stimulus package to "welcome existing drivers back to Uber and ensure first-time drivers do well as they learn the ropes," according to a press release. 
Find Out: Raising the Minimum Wage Is Great for the Economy – Especially If We Do It All the Time
Learn More: 22 Side Gigs That Can Make You Richer Than a Full-Time Job
"After a year of shutdowns and staying in, Americans are getting vaccinated and cities are opening up–and, as they do, Uber is starting to come back. As we recover, we want to reinvest in drivers," the company wrote. 
In addition, the company also announced today that in March 2021, total company gross bookings reached the highest monthly level in the company's nearly 12-year history. The company's mobility business posted its best month since March 2020, crossing a $30 billion annualized gross bookings. The company's delivery business set another all-time record, crossing a $52 billion annualized gross bookings run-rate in March, growing more than 150% year-over-year, according to a Securities and Exchange Commission filing.
Make Your Money Work Better for You
Comparison: DoorDash vs. Uber Eats: Which Earns More Cash?
"As vaccination rates increase in the United States, we are observing that consumer demand for mobility is recovering faster than driver availability, and consumer demand for delivery continues to exceed courier availability," according to the filing.
The company added that in 2020, many drivers stopped driving because they couldn't count on getting enough trips to make it worth their time, but this trend has now reversed. 
"In 2021, there are more riders requesting trips than there are drivers available to give them–making it a great time to be a driver," the press release said. "We want drivers to take advantage of higher earnings now because this is likely a temporary situation. As the recovery continues, we expect more drivers will be hitting the road, which means that over time earnings will come back to pre-Covid levels."
According to CNBC, the company will roll out payments over the next few months and they will be delivered in a range of incentives. In Austin, for example, drivers are guaranteed $1,100 if they do 115 trips, and in Phoenix, drivers are guaranteed $1,775 if they do 200 trips, the company told CNBC.  The spokesman said Uber will expand its guarantees in both those cities and other markets across the country, a spokesman told CNBC.
Make Your Money Work Better for You
Check Out: 11 Reasons a Four-Day Workweek Is Better for Everyone
Read Next: 25 Ways to Make an Extra $500 a Month
The company also reiterated that it wants its drivers to continue to be safe by requiring them to wear masks. "We've also made it easier for drivers to navigate the vaccination process with streamlined appointment booking through our partnership with Walgreens" it said in the statement.
More From GOBankingRates