What Does It Mean To Scale a Business?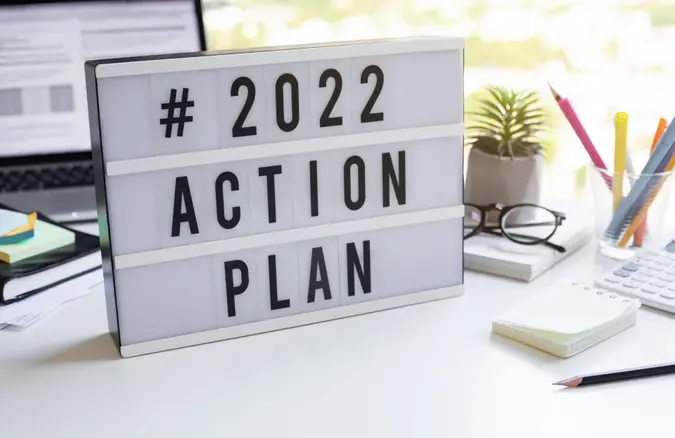 HAKINMHAN / Getty Images/iStockphoto
Every business wants to grow. For many companies, that is their defining mission. But there are two ways to make a company larger.
Growing is the more traditional option, and it often involves raising additional money. But scaling a business is another way to increase a company's revenues without a corresponding rise in expenses.
This can make scaling a much better, more profitable way to go. But how can a business successfully scale? Here's a look at some options. 
Difference Between Scaling and Growing
Both scaling and growing a business are ultimately good for a company. Both involve growing revenues and profits, and that is what makes for a successful business. But scaling can be a better option because it doesn't require increased expenditures to generate that additional revenue. This, in turn, leads to greater profits. 
Growing a business, on the other hand, involves spending to generate additional revenue. For example, you might hire more staff, build or purchase additional locations or spend more on sales and marketing. This strategy obviously can prove profitable, and it's a way that many businesses generate additional income. But you'll have to offset your increased revenue with your higher expenses. 
Ways To Successfully Scale
So, how does a business successfully increase revenues without greatly increasing costs? Here are a few strategies.
Plan
A business plan is the blueprint for a company's success. If you plan to scale your business without greatly increased spending, you'll need to chart out a path to make that happen. Rather than relying on numerous rounds of financing, as with traditional growth companies, you'll need to list the specific steps you're going to undertake to scale.
Make Your Money Work Better for You
Anita Campbell, CEO and publisher of Small Business Trends, wrote on the SCORE blog: "The best planning … starts with a detailed sales growth forecast, broken down by number of new customers, orders and revenue you want to generate. … The more specific you are, the more realistic your sales acquisition plan can be."
Train Your Sales and Marketing Staff
Nearly every company needs sales and marketing of some kind to increase revenues. But you don't need to hire more staff to increase your marketing efforts. To scale more efficiently, train your sales and marketing staff to target the markets you need to reach. Ideally, you'll want your staff to be self-sufficient experts who can seek out viable leads and close them with little supervision required on your part.
Improve Customer Service
Recurring revenue is the lifeblood of any company, and it's imperative if you want to scale. One of the cornerstones of repeat business is a solid customer service team. Hire or train customer service agents who can empathize with the needs of your customers and bring every request to a satisfactory close. In some cases, outsourcing may be the key.
According to Campbell, "Third parties may have the staff and investment in systems that enable them to be much more efficient in handling a function than your company."
Leverage Technology
When properly used, technology can make your business more efficient and profitable. Solid technology allows your employees to communicate with one another more effectively, and it allows you to keep better tabs on your customers.
Make Your Money Work Better for You
Video conferencing, customer relationship management software and workflow automation are just some of the technologies that can make it easier for your company to scale. But you'll want to choose software and IT solutions that are easy to scale. For example, in terms of communication, you'll want to use a system that incorporates everything from task assignment and file-sharing to group messaging.
On the customer solution side of things, look for tech offerings that allow you to add additional capabilities as your business grows. According to the Boston Consulting Group, "Scaling individual digital solutions can generate revenue increases of 9% to 25% and cost savings of 8% to 28%."
Streamline Your Company's Finances
It's important to track where every dollar of your company's revenue goes and how efficiently it is used. Bloated spending budgets or misplaced funds are a drag on your company's profitability and make it harder to scale. Redeploying misused or under-allocated funds is a way you can "raise additional funds" without having to go outside your company. 
Develop Recurring Revenue Streams
One of the most efficient ways to scale a business is to generate recurring streams of revenue. This is the subscription model that many Software-as-a-Service (SaaS) companies use to scale their businesses. Once the original model or product is in place, it can be easily replicated with additional clients with little to no additional expense.
As Aaron Bird, CEO of Bizible, wrote, "Scaling a SaaS company looks very different compared to businesses with non-recurring revenue streams."
The Bottom Line
While growing a business is a perfectly acceptable way to generate additional profits for your company, scaling can be even more efficient. By leveraging the money in your corporate accounts, the skills of your employees and the technology you employ, you can bring in additional income without having to spend more or raise outside capital. This is a win-win in terms of business profitability.
Make Your Money Work Better for You
More From GOBankingRates