What Makes Latest High-Tech Taco Bell the First of Its Kind for Consumer Convenience?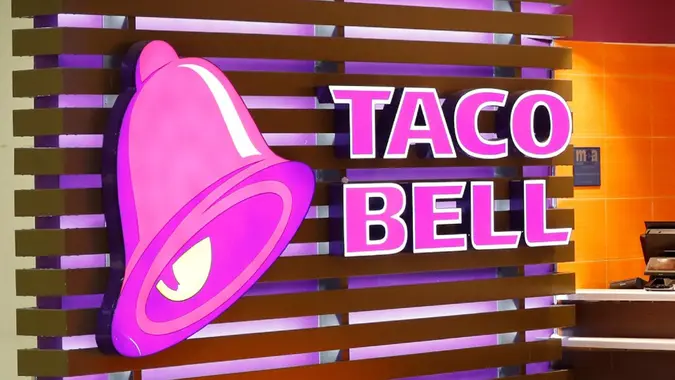 Wilfredo Lee / AP / Shutterstock.com
Since 1962, the familiar view of a beige building and brightly colored logo meant tasty taco treats for travelers. Following the company's rebranding in 2016, Taco Bell restaurants received a face-lift, with a purple bell logo that shows festive flair.
But the new Taco Bell Defy drive-thru concept, which opened June 7 in Brooklyn Park, Minnesota, is taking things to the next level. Boasting the bright and modern — and now fully familiar — purple and gray color scheme, Taco Bell Defy ditches the dining room altogether. It also elevates the kitchen to a second story and places four drive-thru lanes below. Tiny elevators developed by Vertical Works transport hot, fresh food to customer's cars.
Taco Bell president Mike Grams said in a statement published by CNN that the goal is to create a "two-minute or less drive-thru experience."
Currently, according to a recent survey from QSR magazine, Taco Bell orders take an average of roughly 4.5 minutes to fill. The accuracy rate of those orders is just 83.6%. Compared to the other 9 quick-service restaurants in QSR's study, Taco Bell falls roughly in the middle of the pack for both speed and accuracy.
Taco Bell Defy's four drive-thru lanes are tailored and equipped to meet different customer needs — and ostensibly make it easier for team members to fill orders quickly and accurately.
Make Your Money Work Better for You
One lane will accommodate customers who placed pre-orders through the Taco Bell app, which Yahoo said will be the fastest option. There will also be a lane for delivery drivers, and then two lanes for traditional orders, which would take the longest to fill. Those lanes will be equipped with two-way audio and video technology service for customers to talk to team members on the second floor, according to CNN.
More From GOBankingRates