What's In Store for the Restaurant Industry in 2021?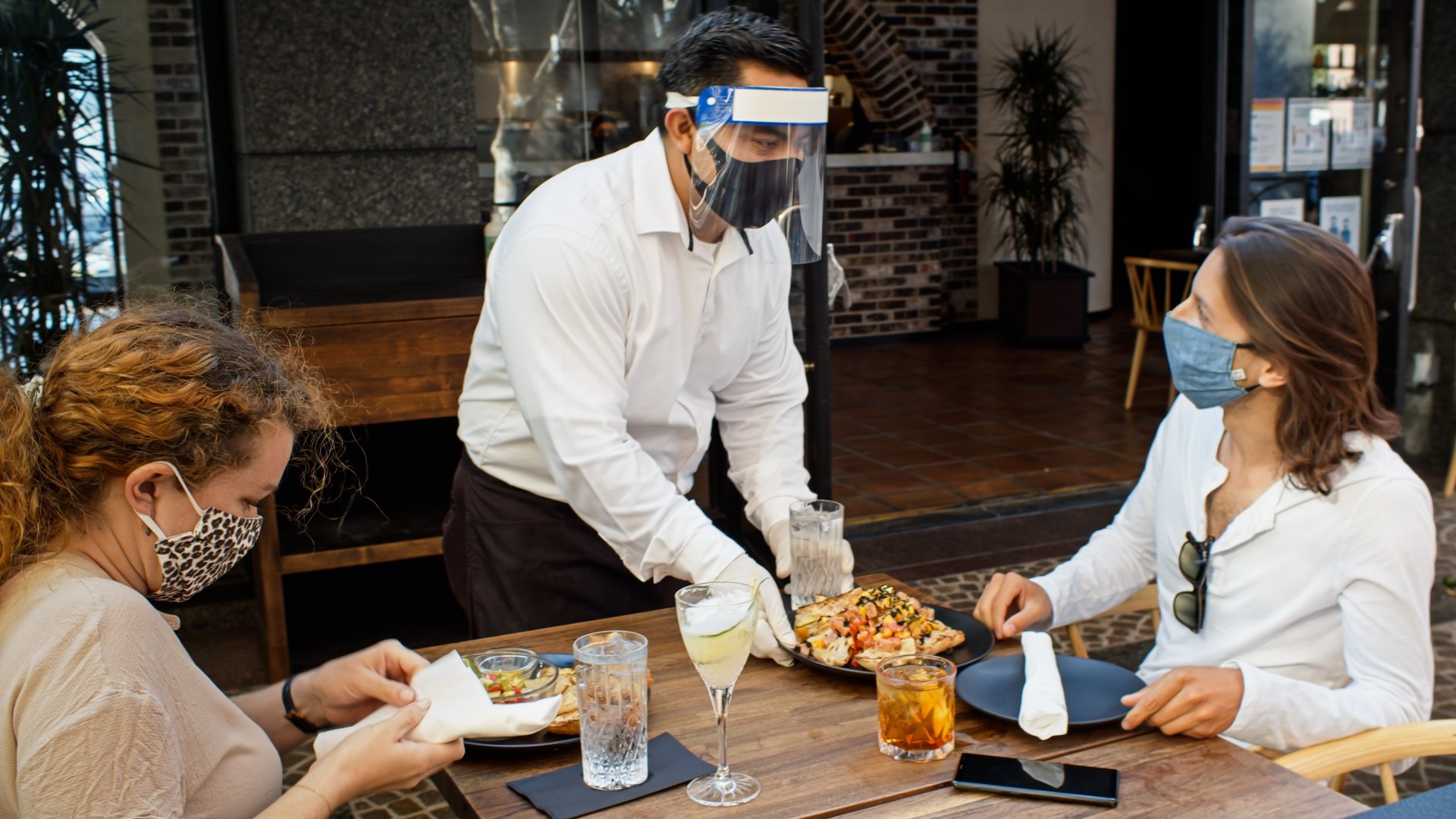 halbergman / Getty Images
The coronavirus pandemic had devastating effects on the restaurant industry in 2020. The National Restaurant Association stated in mid-December that by the end of the year, 110,000 American restaurants would have closed and the industry as a whole would have suffered losses of $240 billion. With the coronavirus vaccine rolling out — albeit slowly — throughout 2021, will this be a better year for the embattled industry? And what exactly will restaurants look like in a post-pandemic world?
See: 18 Restaurant Chains That Have Filed for Bankruptcy
2021 Will Favor Restaurants That Have Embraced Technology
Many of the restaurants that closed in 2020 did not harness and implement technology quickly enough to remain afloat. Digital menus, mobile ordering, contactless payments and other digital technologies will remain vital in 2021, especially as restaurants remain closed in some areas.
"What was once considered a convenience is now viewed as a necessity, and we believe this adoption will become the norm in a post-COVID world," Jack Baum, chairman and CEO of table ordering tablet maker Ziosk, told Modern Restaurant Management.
Find Out: How Small Businesses Have Gotten Creative During the Pandemic
Pickup and Delivery Will Continue To Be Popular With Diners
"I think it's clear that off-premise dining is here to stay," Dennis Becker, CEO of recurrency platform Mobivity, told Modern Restaurant Management. "While most consumers will eventually shift some of their dining back to on-premise, most consumers will still often opt for the convenience of drive-thru, pick-up and delivery. Before the pandemic, these were avenues that not everyone even used and those that did, only used them on occasion. Being forced to use them taught consumers that there are some advantages in the convenience of off-premise dining, and as a result, restaurants will continue to maintain at least some portion of their dining off-premise."
Sponsors of
Other Struggling Businesses: Industries That Have Suffered the Most in 2020
But Dining In Restaurants Will Also Likely See a Big Surge Later This Year
Post-pandemic, many Americans may be eager to return to restaurants after spending months of dining at home.
"I do believe that sometime [in 2021] we will be in some kind of 'end zone' for the pandemic and people will actually be back to dining in quite often, possibly even more than pre-pandemic levels given the pent-up demand," Berekk Blackwell, president of Arizona's casual dining restaurant Daily Jam, told Modern Restaurant Management. "I think we will see a real surge in sales partly because of pent-up demand from the pandemic, but also because many restaurants have closed leaving a shortage if we do have a rush of people looking to come back to the dining room."
Outdoor Dining Is Here To Stay
Many restaurants that didn't previously offer outdoor seating got creative in 2020 to provide al fresco dining options amid pandemic restrictions and to make diners feel safer. Mark Hoefer, general manager at Le Bilboquet Atlanta, believes that outdoor dining will remain popular in 2021.
"The overwhelmingly positive response of guests to dining outdoors during this year, through heat, cold and other imperfect conditions, seems to be a trend that Europe understood long before we did," he told Modern Restaurant Management. "It makes the diner feel connected to their community [and] neighborhood in a way that sitting in a dining room doesn't."
Other Changes To Your Life: 30 Ways Shopping Will Never Be the Same After the Coronavirus
The Restaurant Industry Will Be Profitable Again in 2021, Analysts Say
After a tough year, with the restaurant industry operating profit declining by more than 30% in 2020 due to coronavirus-related business restrictions, Moody's analysts are predicting a reversal of fortune for 2021. In a report released in late October, Moody's forecasted that operating profit for the industry would grow by around 15% in 2021.
More From GOBankingRates
Last updated: Jan. 6, 2021