When Consumers Boycott Businesses, Does It Work?

10 min Read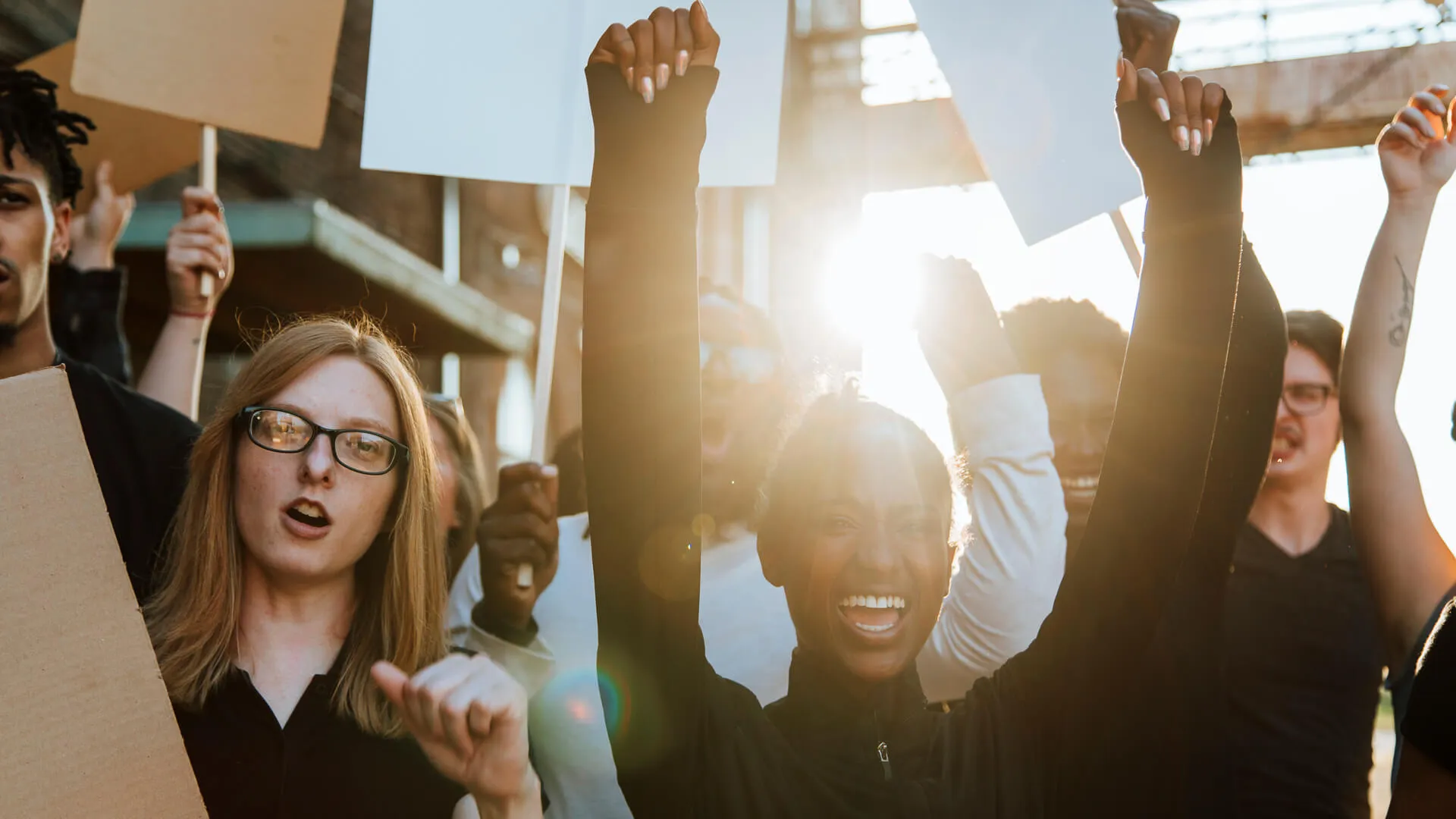 Throughout history, the boycott has been used as a tool to encourage businesses to make a change to their policies or practices. The idea is to hit a company where it hurts — its bottom line. But is this form of protest actually effective? Or is it a waste of effort?
Unfortunately, there's no clear answer — some boycotts have led businesses to make a major overhaul, while some have had no impact at all. Take a look at some of the most successful boycotts — and those that were a major flop.
Last updated: Sept. 10, 2020
Make Your Money Work Better for You
Dorchester Collection Hotels Boycott
In April 2019, celebrities such as Elton John, George Clooney and "Queer Eye" star Bobby Berk called for a boycott of Dorchester Collection hotels after the Sultan of Brunei — who owns these properties — announced that he would impose a penalty of death by stoning for those convicted of gay sex or adultery, Quartz reported. Wall Street followed suit, with JPMorgan Chase, Goldman Sachs and more banks barring staff from staying at the luxury properties, which includes Los Angeles' Beverly Hills Hotel and London's Dorchester, CNBC reported.
The Result: Brunei Announced It Would Not Enforce Death Penalty for Gay Sex
As a result of the global backlash, the Sultan of Brunei extended a moratorium on legislation that would make gay sex punishable by the death penalty, The Guardian reported.
The Body Shop Boycott
Naturewatch, a foundation that focuses on animal welfare, called for a boycott of The Body Shop beginning in 2006 and maintained its boycott through 2017 after ownership was transferred from L'Oreal to Natura. Naturewatch demanded transparency over Natura's animal testing policy, and hundreds of consumers wrote to the company to voice their concerns, Ethical Consumer reported.
The Result: The Body Shop Announced a Clear Animal Testing Policy
Natura announced its new policy on animal testing in December 2017. The policy banned ingredients that had been tested on animals since 2013, a move that would discourage current and future animal testing. Naturewatch lifted the boycott and invited The Body Shop to join its list of cruelty-free cosmetics brands, Ethical Consumer reported.
Famously Fired: 16 Celebrities Who Lost Big After Huge Scandals
Ivanka Trump Brand Boycott
In 2016, #GrabYourWallet co-founders Shannon Coulter and Sue Atencio called for a boycott of companies that sold Trump products in response to the release of the Donald Trump "Access Hollywood" tape. That included a boycott of Nordstrom, Belk and Neiman Marcus, which carried the Ivanka Trump fashion and shoe lines, Elle reported.
Make Your Money Work Better for You
The Result: Ivanka Trump Shut Down Her Fashion and Shoe Lines
Following the call for a boycott, Nordstrom, Belk and Neiman Marcus all chose to stop selling items from Ivanka Trump's brand. Roughly two years later, Trump shut down her fashion and shoe lines for good, Elle reported.
SeaWorld Boycott
Following the release of the documentary "Blackfish" in 2013, SeaWorld was boycotted by consumers — including schoolchildren who canceled class trips — and celebrities such as Martina McBride, Trisha Yearwood and Willie Nelson, who pulled out of upcoming performances at the aquatic parks, National Geographic reported. Attendance at SeaWorld — which long has been criticized by animal advocate groups — dropped after the film's release.
The Result: SeaWorld Stopped Breeding Whales and Phased Out Orca Shows
In March 2016, SeaWorld announced that it no longer was breeding orcas and would no longer have them perform tricks at shows, NBC San Diego reported. Its final whale entertainment show at the San Diego location took place in January 2017, and at the time, SeaWorld announced that it would end entertainment shows at its parks in Florida and Texas in 2019, National Geographic reported.
Fruit of the Loom Boycott
In 2009, college students across the United States, Canada and Britain persuaded their schools to suspend their contracts with Fruit of the Loom after it was reported that the company was shutting down its Honduras factory amid workers' plans to unionize, New Internationalist reported. Nearly 100 U.S. colleges suspended their contracts, and the boycott cost Fruit of the Loom an estimated $50 million in the U.S. alone. The boycott is one of the largest ever to be organized by students.
The Result: Fruit of the Loom Reopened Its Factory
As a result of the boycott, Fruit of the Loom announced that it was reopening the Honduras factory and would bring back all 1,200 workers who had been laid off. The company also granted union rights to the workers and said it would pay the laid-off employees a total of $2.5 million in compensation, New Internationalist reported.
Alternatively: The Most-Loved Company in Every State
Make Your Money Work Better for You
Nike Boycott
Calls for boycotts of Nike have occurred frequently over the years for various reasons, from poor conditions for its workers to the use of NFL player and activist Colin Kaepernick in an ad campaign. The ad, which was unveiled in 2018, divided the public, with some saying it made them want to buy more Nike goods and others calling for a boycott of the brand for choosing someone "unpatriotic" as its spokesperson.
The Results: No Lasting Changes in Sales
The 2018 boycott gained steam initially but cooled down quickly. According to data reported by The Wall Street Journal, #NikeBoycott had more than 203,000 mentions on Twitter and Instagram a day following the release of the Kaepernick ad, but then mentions dropped to fewer than 100 just a week later. The boycotts had a minimal effect on the company's bottom line too — Nike shares fell 3% the day the ad was revealed, but then recovered all losses.
Target Boycott
In 2016, Target announced that in order to be more inclusive, it would allow transgender team members and guests to use whichever restroom or fitting room corresponded with their gender identity. Conservative group the American Family Association launched a boycott in protest of the change, and more than 1.5 million supporters had pledged to boycott the store as of September 2019.
The Result: The Boycott Had No Effect on Business
Despite some claims to the contrary, Target insists that its bathroom policy has had no effect on its bottom line.
"We have made it clear over time that we've seen no material impact to the business based on the bathroom policy," company spokeswoman Erika Winkels told Snopes. 
Starbucks Boycott
In 2018, two black men were arrested at a Philadelphia Starbucks for simply sitting inside the cafe without ordering anything while waiting for a third person. The incident was caught on video and led to a call to #BoycottStarbucks. Although Starbucks CEO Kevin Johnson apologized in the days following, some people thought it was too little too late and called for the firing of the manager who called the police, in addition to the boycott of Starbucks stores.
Make Your Money Work Better for You
The Result: All Starbucks Closed for an Afternoon for Racial Bias Training
Shortly after the incident, Starbucks announced that it would close more than 8,000 of its stores across the U.S. for an afternoon to provide racial bias training for its almost 175,000 employees.
"The company's founding values are based on humanity and inclusion," executive chairman Howard Schultz said in a statement. "We will learn from our mistakes and reaffirm our commitment to creating a safe and welcoming environment for every customer." 
Uber Boycott
When President Donald Trump announced his ban on travel for citizens coming from seven predominantly Muslim countries in 2017, the New York Taxi Workers Alliance announced its members would not serve New York's JFK airport for one hour to stand in solidarity with the banned refugees. Uber did not partake in the strike and instead announced that it would turn off surge pricing for rides out of JFK, which many saw as a way to capitalize on the taxi drivers' strike, Esquire reported. As a result, many Uber customers decided to #DeleteUber in protest. The boycott led to 200,000 people deleting their accounts, The New York Times reported.
The Result: Uber's CEO Set Up a $3 Million Legal Defense Fund and Stepped Down From Trump's Advisory Council
Then-Uber CEO Travis Kalanick announced shortly after the #DeleteUber campaign went viral that he would be setting up a $3 million legal defense fund for any drivers who were affected by the travel ban. He also stepped down from Trump's economic advisory council as a result of the boycott, The New York Times reported.
Amazon Boycott
Some customers chose to boycott Amazon on Prime Day 2019 in protest of what they said were poor labor conditions for warehouse workers, union-busting practices by the company and low minimum wages, Vice reported. The consumer boycott was organized in conjunction with a warehouse worker strike taking place on the same day.
Make Your Money Work Better for You
The Results: Prime Day 2019 Was Amazon's 'Largest Shopping Event in History'
Despite walkouts by workers and consumer boycotts, Amazon's 2019 Prime Day sales surpassed sales on Black Friday and Cyber Monday combined, the company stated in a press release. Amazon said that 175 million items were purchased during the event.
Abercrombie & Fitch Boycott
A group of teenage girls launched a nationwide "girlcott" of Abercrombie & Fitch in 2005 after the retailer introduced shirts with slogans they deemed degrading to women, including one that read, "With These, Who Needs Brains?" across the chest. The teens banded together to form the Allegheny County Girls as Grantmakers group, and held a press conference that earned a lot of media coverage and resulted in a successful boycott, MTV reported.
The Result: Abercrombie Pulled 2 of the Offensive Shirts From Its Stores
Abercrombie & Fitch announced that it would pull two of the shirts the group complained about off the market: one with the slogan "Gentlemen Prefer Tig Old Bitties," as well as the one that read, "With These, Who Needs Brains?" MTV reported. 
"We recognize that the shirts in question, while meant to be humorous, might be troubling to some," the company said in a statement.
Chick-fil-A Boycott
Chick-fil-A came under fire in 2012 after its president, Dan Cathy, spoke out against gay marriage. In response, gay activists staged protests at Chick-fil-A locations across the country and called for a boycott of the brand, Huffington Post reported. The chain also was condemned by some local officials, who said they would not allow a Chick-fil-A to be built in their cities, CNN reported.
Result: Chick-fil-A's Sales Soared Despite the Backlash
Protests, boycotts and the bad press didn't hurt Chick-fil-A's bottom line. In fact, sales actually increased by 14% in 2012, and the chain made $4.6 billion for the year, The Atlanta Journal-Constitution reported.
Make Your Money Work Better for You
NRA Boycott
Following the 2018 school shooting in Parkland, Florida, consumers boycotted a slew of major companies that partnered with the National Rifle Association or provided discounts or other offers to its members. These companies included Delta, United, Hertz, LifeLock and HotelPlanner, Time reported.
The Result: Many Companies Severed Their Ties With the NRA
Following the calls for a boycott, many of the companies that had ties with the NRA severed them. Delta ended its NRA flight discounts, as did United. Symantec Corp., Hertz, Avis, North American Van Lines, MetLife and more also ended their discount programs with the NRA. However, not all companies followed suit, including HotelPlanner, which said it would continue to provide group discounts to NRA members, Time reported.
More From GOBankingRates
About the Author