The Best Work Advice From Top CEOs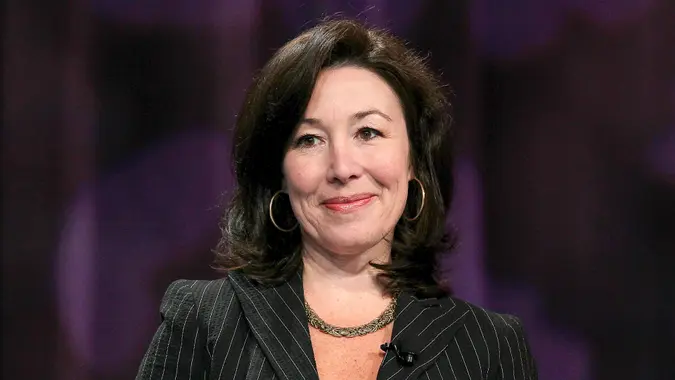 Justin Sullivan / Getty Images
If you feel like you can't get ahead, get organized, or get out of a rut in your professional life no matter how hard you work, it might be time to borrow some winning habits from the people who made it to the top. Some of the highest-earning CEOs on Earth have gone on the record with the philosophies and strategies that drive their success. Follow in their footsteps, and you might just find that extra gear you've been looking for.
Discover: 20 Hot Jobs That Pay More Than $150,000Did You Know?: There Are Only 4 Black Fortune 500 CEOs
Mary Barra: Work Hard — But Never at the Expense of Your True Obligations
Mary Barra found fame as the first woman CEO of a Big Three automaker, and the $21.6 million compensation package she received in 2019 was the highest of them all, according to Forbes. she has a simple but effective piece of advice for anyone who wants to climb to similar heights in their own careers.
Make Your Money Work Better for You
"Work really hard," she said in a LinkedIn Learning video interview. "Both of my parents were born and raised during the Great Depression, so I grew up with a really strong work ethic. There is no substitution for hard work."
Her most important nugget of advice, however, is to make sure that you don't work so hard that you neglect the stuff that makes life worth living. At the 2015 Catalyst Awards, Barra said in an interview, "General Motors — or any company — will take from you 24/7 and not feel bad. It's a company. There's always something new. There's always a priority."
She said that her company is committed to helping GM employees strike a healthy work/life balance — and she sets the example from the top by cutting meetings short to get to her daughter's soccer games.
Jack Dorsey: Remember That Long Hours Don't Equal Success
The CEO of both Twitter and Square, Jack Dorsey is worth $13.1 billion. All that money, power, and success, however, does not come from working 20-hour days in the mold of Elon Musk — and that's a specific example that Dorsey gave on a 2020 episode of "The Boardroom: Out of Office Podcast," as reported by CNBC.
Make Your Money Work Better for You
He said: "I would rather optimize for making every hour meaningful — or every minute meaningful — than I would maximizing the number of hours or minutes I'm working on a thing. Because I just found that the maximization of time takes away from the quality within the time I do have." 
If you stress the quality of work over quantity in your own life and career, you won't become a billionaire overnight or probably ever — but you just might become a better, more efficient employee or entrepreneur. 
Indra Nooyi: Study Complex Problems Until They Become Simple
In 2006, Indra Nooyi became PepsiCo's first woman CEO as well as its first CEO who was born in another country. A native of India, Nooyi left the post in 2019 to serve as a powerful member of the boards of both Philips and Amazon. Along the way, she amassed a personal fortune of $290 million.
She rose to the top of one of the biggest companies in the world by keeping it simple — literally. 
Make Your Money Work Better for You
"If I go back through my entire career, anywhere where things were too complex, it always came to me," Nooyi said in LinkedIn's third annual Career Advice series in 2016. "Indra, you simplify it first. You tell us how to navigate through this extremely complex problem." That was my skill then. It is today. Why can I do that? Somebody gives me a complex problem I become a student. I don't care that I'm CEO, or president, or CFO. I become a student."
Safra Catz: Always Change and Evolve — Especially When You're Doing Well
With a net worth of $1.7 billion, Oracle CEO Safra Catz is one of the richest corporate bosses in the world, as well as one of the most effective. She's closed more than 130 acquisition deals since her ascent to the top in 2014.
Her secret is perpetual evolution — particularly when things seem to be going your way. If you landed a promotion, completed a project ahead of time, or enjoyed any other kind of professional success recently, watch out. 
Make Your Money Work Better for You
"That's actually when you're the most fragile — and you're most at risk of being pushed aside," Catz said at the Oracle Modern Business Experience in London, as reported by Forbes. 
So, whether you're a CEO of a Fortune 500 company or a wage earner at a small business, "You have to constantly ask if you're doing things the best way," Catz said. "Is it the fastest, the cheapest, the smartest?"
More From GOBankingRates
All salary and net worth information come from Forbes unless otherwise noted.