The Worst Things to Happen to the Travel Industry in 2017

7 min Read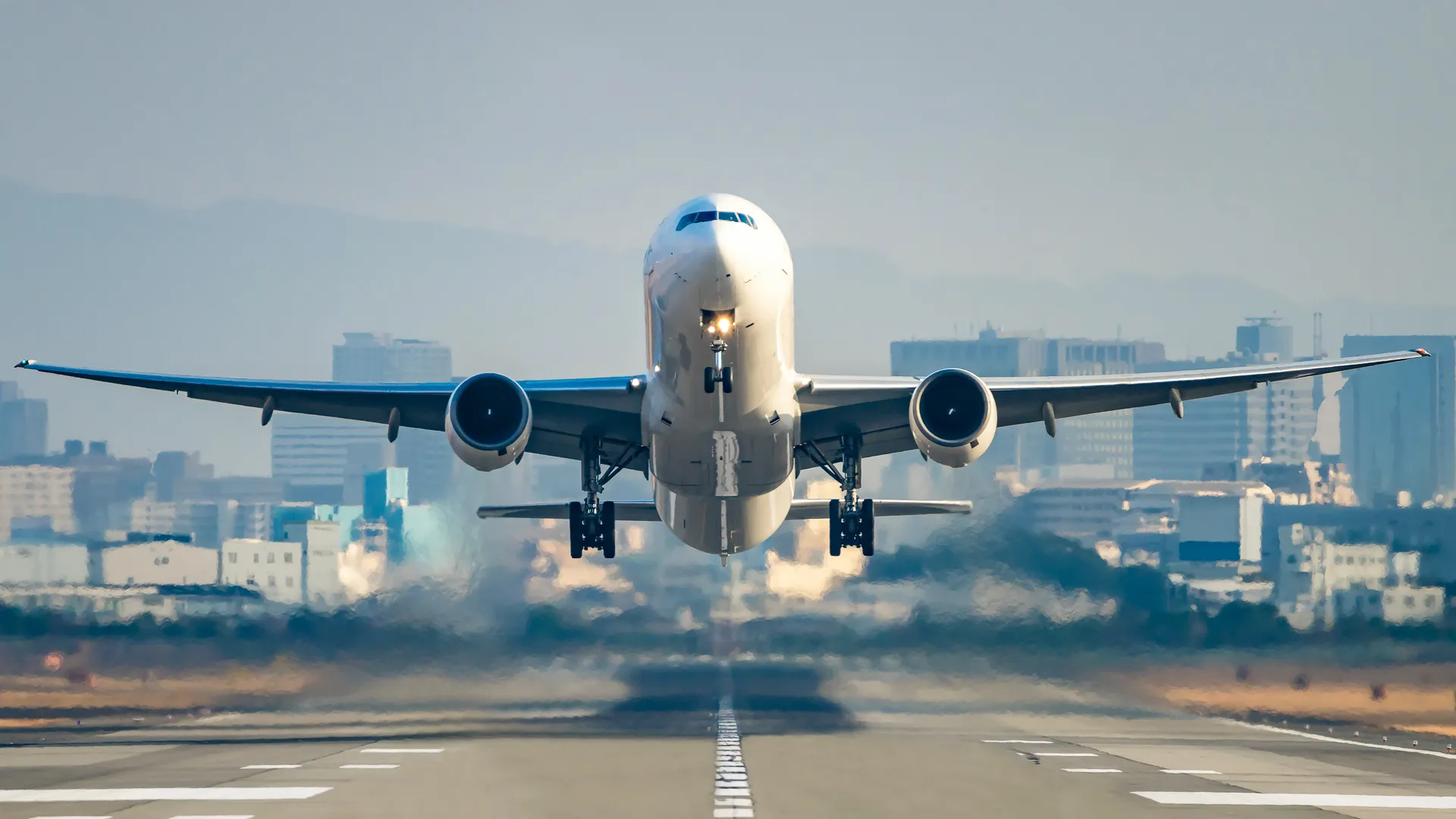 The travel industry has had its share of difficulties in 2017. From passengers being forcibly removed from aircraft or having to sit on the tarmac for hours, to stomach virus outbreaks on cruise ships, it's been a challenging time for travelers — and for the travel and tourism industry. Keep reading to see some of the worst incidents from the year.
Make Your Money Work Better for You
Man Dragged Off Flight
Some travelers aim to get bumped so they can earn free or discounted flights, but it's clearly not a convenient option for all travelers. United Airlines' handling of an overbooked seat led to a passenger, Dr. David Dao, getting dragged off the flight. He suffered serious injuries, including a concussion and the loss of two teeth, the Guardian reported.
The fallout from this travel nightmare included public outcry and a significant financial impact. The airline paid an undisclosed financial settlement with the victim and saw a 4 percent drop in its share prices, according to Time.
Damage From Hurricanes
In 2017, tourist resorts across Florida, Texas, Puerto Rico and many Caribbean islands got pummeled by dangerous and costly storms. Hurricanes Harvey, Irma, Jose and Maria took lives, displaced people and destroyed homes.
The financial burden of extreme weather has also taken its toll on the travel and tourism industry. In fact, the Prime Minister of Antigua and Barbuda told Time that he estimates damages to the islands from Hurricane Irma to hit $300 million. The good news: Many Caribbean destinations are now open for business.
Sickness on Cruise Ships
Cruise ships are like self-contained countries with everything travelers could need, from entertainment, lodging, dining and shopping. It also means that if an infectious disease takes hold, it can spread among crew and passengers with alarming speed.
The Centers for Disease Control and Prevention reported nine cruise ships with cases of Norovirus and undiagnosed upset stomach symptoms in 2017 to date. But the unpleasant symptoms aren't the only nasty after-effect of gastrointestinal infections. They also caused an estimated $60 billion in costs associated with loss of productivity, according to a study in the Public Library of Science journal.
Tips for Your Voyage: 30 Cruise Secrets Only Insiders Know
Make Your Money Work Better for You
Pilot Shortage on Ryanair
Ryanair blamed its grounding of over 2,000 flights during six weeks in September and October on an administrative calendar error, whereby pilots' holidays were not correctly recorded. An estimated 400,000 passengers were affected by this colossal travel nightmare.
The airline offered passengers the options to get a refund or rebook their flight. The airline was also on the hook for hotel and food costs for passengers who were stranded thanks to last-minute cancellations. The debacle was estimated to cost Ryanair 100 million pounds, or approximately $130 million, the Independent reported.
Deplaning Over an Animal Allergy
On a Southwest flight from Baltimore to Los Angeles in September, a woman was forcibly removed after complaining about two dogs onboard, suggesting they could set off her life-threatening allergy. The airline said its policy is to refuse boarding to passengers with life-threatening allergies in that situation, according to The Washington Post.
The passenger refused to deplane when asked, so police officers were called to escort her off — and some witnesses told the Post that law enforcement was "overly aggressive." The flight arrived at its destination on time, but the episode lived on in the headlines.
Traveling With Animals? Here Are the Best Pet-Friendly Airlines
Ottawa Tarmac Delay
At least two passengers reportedly called 911 from their grounded flight at Canada's capital city airport seeking help, after being forced to remain onboard for six hours, following an eight-hour flight from Brussels this summer. As the power gave out, passengers were left in the dark, overheated aircraft without food or water, according to CBC news. The aircraft arrived at its final destination over eight hours late.
Flight delays cost airlines billions of dollars annually, according to airline industry website Airlines for America. That cost doesn't include compensation for passengers who were majorly inconvenienced by their experience.
Make Your Money Work Better for You
Snake on a Plane
It might sound like the plot to a cheesy movie, but on a flight to Alaska in March, a passenger disembarked and left his legless pet behind. The small plane had just seven passengers, so the potential hysteria was kept to a minimum while the snake was captured, the Telegraph reported.
Monarch Airlines Shut Down
Monarch Airlines closed down this year, making it the biggest U.K. airline to ever cease trading, according to the country's Civil Aviation Authority. Over 110,000 passengers were left stranded overseas, leading the government to intervene and repatriate them. The cost to taxpayers could be as high as 60 million pounds, or approximately $78 million, the BBC reported.
Giant Rabbit Meets His End
A 3-foot Continental Giant rabbit named Simon mysteriously died on a United Airlines flight from London's Heathrow to Chicago O'Hare airports in April. Simon was set to become a record-breaker as the world's largest rabbit. It costs approximately $6,500 a year to keep a rabbit of this breed, and they can be rented out for promotion or film work for approximately $650 a day, The Sun reported.
Stowaway Bedbugs
Travelers might worry about encountering bedbugs when staying in hotels, but the latest news suggests they should watch out for the little critters on flights, too. Heather Szilagyi told CTV Vancouver she watched a bedbug crawl out from the TV in the seat back in front of her, during her flight from Vancouver in October.
After the nine-hour flight, the family found they were covered in bites. A bedbug infestation can be costly, not to mention disgusting. British Airways incurred some bad publicity, plus the costs to upgrade the family to business class.
Passenger With Service Dog Denied Entry
People who require service dogs for a variety of health conditions are allowed to take their dog with them anywhere, as mandated by federal law. The U.S. Department of Justice states that "entities that have a 'no pets' policy generally must modify the policy to allow service animals into their facilities."
Nevertheless, an employee at the Virgin Atlantic lounge at John F. Kennedy International Airport barred entry to passenger Micaela Bensko and her service dog in May, Fox News reported. Her YouTube recording of the incident has over 20,000 views. The airline issued an apology and told Fox News it was investigating the matter.
Make Your Money Work Better for You
Travel Ban
President Trump's travel ban included restrictions on travel to the U.S. from seven different Muslim majority countries. It has faced a barrage of blocks and accusations that it was unconstitutional, reported the BBC. However, his proposals might have had a negative financial impact on the American travel industry.
Travel analysis firm Foursquare reported an 11 percent year-over-year downturn in international travel to the U.S. as consumers spent their money elsewhere. There was a notably sharp decline in the first months of 2017, around the time President Trump signed the executive order issuing the ban.
Uber Troubles
This has been a difficult year for global taxi alternative Uber, which has been plagued with accusations of discrimination and numerous lawsuits, according to CNBC.
The ride-hailing service has been stripped of its license in London due to its negative reputation and a "lack of corporate responsibility," the Guardian reported. Along with the departure of Uber's CEO, Travis Kalanick, the company has been running on a deficit of billions of dollars, CNN reported.
British Airways Computer Glitch
British Airways blamed human error for a system failure in May that left travelers stranded and without their baggage or onward flights. British Airways had to pay thousands of passengers for hotel, food and alternative travel costs, in what was expected to amount to millions of dollars in compensation, the BBC reported.
Birthday Cake Controversy
For a family traveling from New York to Las Vegas to celebrate a birthday in May, their tasty carry-on item ended up ruining their plans. Cameron Burke told The Washington Post that a disagreement broke out with flight attendants regarding where to store a birthday cake, which resulted in the police being called and the entire flight being deplaned.
The effects of emptying and filling a plane led to inevitable delays, which all add up. The cost of negative publicity is tough to estimate, but it can have a considerable impact.
Up Next: 20 Affordable Destinations That Are Too Dangerous to Visit
About the Author