10 Rich and Famous People With Small and Modest Homes
These multimillionaires don't live in extravagant mansions.
©Carl Timpone/BFA/REX/Shutterstock
When you drive past a trailer park, you probably don't assume there are any millionaires living inside. But as it turns out, that could actually be the case. Not all celebrities choose to spend their hard-earned dollars on lavish living. Some stars use their wealth to pay it forward and live well below their means in order to do so. Others simply prefer living frugally.
From unassuming Airstream trailers to tiny townhouses, several rich and famous folks have opted for a surprisingly low-key lifestyle. The best way to keep and maintain your wealth is to live within your means — click through for personal finance inspiration from your favorite celebs.
1/10
Nati Harnik/AP/REX / Shutterstock.com
Warren Buffett
The Oracle of Omaha, Warren Buffett, still lives in the same house he purchased in his native Nebraska for $31,500 back in 1958. The modest celebrity home is 6,570 square feet, and has five bedrooms and 2 1/2 bathrooms, and is worth an estimated $652,619. 
Even if you account for inflation, the home is worth 0.001 percent of his total wealth, Business Insider reported. The investing pro himself is worth $82 billion, according to Celebrity Net Worth. Of course, owning a modest home is just one of the ways Buffett lives a frugal lifestyle.
2/10
©Rob Latour/REX/Shutterstock
Tim Cook
Apple CEO Tim Cook runs the most profitable business in America, and he himself is worth $650 million, but he lives in a home worth a mere fraction of that. According to an excerpt of the book "Inside Apple" published by Fortune, Cook purchased a $1.9 million home in Palo Alto, Calif., which is considered "modest" for the area.
Lena Dunham
Actress, writer, producer and director Lena Dunham doesn't live in a mega mansion. The "Girls" star purchased a 2,500-square-foot, three-bed, three-bath house in 2015 off the Sunset Strip in Los Angeles, TMZ reported. Although she paid close to $2.7 million for the property, which isn't chump change, it's a fraction of her overall wealth. Dunham's net worth is a cool $12 million.
4/10
Dann19L / Shutterstock.com
Chuck Feeney
Chuck Feeney, co-founder of Duty Free Shoppers Group, has always lived a frugal lifestyle despite being a billionaire; he prefers to use his riches for philanthropy rather than spend it on himself. He has given $8 billion of his wealth away to philanthropic causes, leaving himself with just about $2 million, The New York Times reported. Feeney actually doesn't own a home at all — he lives in a rented apartment in San Francisco.
5/10
©Tannen Maury/EPA/REX/Shutterstock
Tony Hsieh
Zappos CEO Tony Hsieh is worth $850 million, but he chooses to live in a trailer park. During a 2017 podcast interview, Hsieh said that he genuinely enjoys living in a 240-square-foot Airstream trailer.
"I just love it because there's so many random, amazing things that happen around the campfire at night," he said on NPR's "How I Built This." "I think of it as the world's largest living room."
6/10
Kathy Hutchins / Shutterstock.com
Robert Pattinson
At the peak of the "Twilight" craze, Robert Pattinson was one of the most famous actors in the world — and those movies helped him rack up a $100 million net worth. But instead of spending his paychecks on a huge mansion, he purchased a modest two-bedroom, two-bath house instead. His 1,940-square-foot home is located in a secluded part of the Hollywood Hills, and features a kidney-shaped pool, Variety reported. He purchased the property for $2.18 million in 2014.
7/10
lev radin / Shutterstock.com
Christina Ricci
Christina Ricci has been acting for decades, building up a net worth of $18 million. But in 2015 she purchased a two-unit townhouse in Brooklyn, N.Y., that's a far cry from what you'd expect from a celebrity home. The 2,205-square-foot, three-bedroom, three-bathroom house dates back to 1901, and features a "prison-cell-sized study," according to Variety. Ricci purchased the home for just under $2 million.
8/10
DFree / Shutterstock.com
Jack White
Musician Jack White, formerly of the White Stripes, purchased a funky George Nelson-designed home in Kalamazoo, Mich., for just $510,000, Curbed reported. This isn't his only home, however. White — who's worth $45 million — lives full-time in Nashville, and told The New Yorker he plans on using the Kalamazoo home as a writing retreat.
9/10
Featureflash Photo Agency / Shutterstock.com
Elijah Wood
"Lord of the Rings" star Elijah Wood hasn't let his $30 million net worth go to his head. In fact, in 2013, he traded in his lavish mansion in Santa Monica, Calif., for a quaint Victorian home in Austin, Texas. Although a far cry from a hobbit hole, the 3,285-square-foot house was still a modest choice, costing only $698,750, according to Best Life.
10/10
Ovidiu Hrubaru / Shutterstock.com
Blake Lively and Ryan Reynolds
Power couple Blake Lively and Ryan Reynolds live in a beautiful home in Bedford, N.Y., complete with a "garden, a paneled living room, formal dining room, library and sun porch," according to Glamour. Though this is considered pretty luxurious for most Americans, bear in mind that the couple has a combined net worth of $91 million, and the home cost them just $2.3 million.
More From GOBankingRates
Erica Corbin contributed to the reporting for this article.
Net worth figures are according to Celebrity Net Worth unless otherwise noted and accurate as of Nov. 20, 2018.
About the Author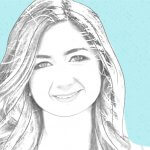 Gabrielle joined GOBankingRates in 2017 and brings with her a decade of experience in the journalism industry. Before joining the team, she was a staff writer-reporter for People Magazine and People.com. Her work has also appeared on E! Online, Us Weekly, Patch, Sweety High and Discover Los Angeles, and she has been featured on "Good Morning America" as a celebrity news expert.