Does $1,400 Really Matter? What a Bigger Stimulus Check Does to the Federal Budget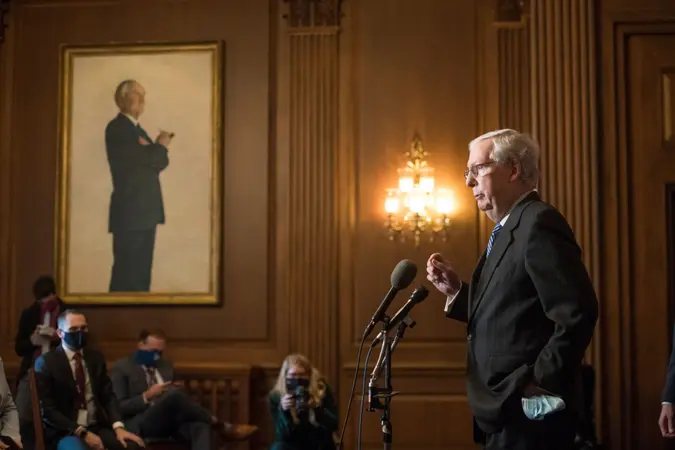 Shutterstock / Shutterstock
Economists have long debated whether and by how much government deficits matter. As with personal finance, debt itself is a tool, and it can be used for good things (like a mortgage on a house) or bad things (like supporting a gambling habit with credit cards).
See: US National Debt by Year Since 1900Find: $600 vs. $2,000: The Stimulus Shortfall by the Numbers
Politically, though, deficits only seem to matter when the other party is in power. How good or bad government spending is seems to vary from administration to administration.Complicating the debate over the stimulus package is that the party of the presidency is changing on January 20, and the party of the senate may change depending on the outcome of the Georgia runoff on January 6.
No, fiscal stimulus is NOT a limited resource. Finance is not scarce. The currency-issuer cannot run out of its own currency.

Real resources are limited…but if we were actually anywhere close to that limit, then we wouldn't need fiscal stimulus! https://t.co/0pmekcdx0H— Deficit Owls ???? (@DeficitOwls) December 24, 2020
Into this maw is the debate over the size of the stimulus, specifically payments above the current $600 and support for state, local, and tribal governments. The stimulus package that was signed into law last week was designed to keep total spending under $1 trillion. The Washington Post reported that a $2,000 check would cost $464 billion according to the Joint Committee on Taxation. By comparison, on December 21, the Tax Foundation used its general equilibrium model to estimate the lower stimulus payment to cost $174 billion in federal revenue.
Make Your Money Work for You
During the Trump administration, the deficit increased by 50%, to $21.4 trillion.
See: The Stimulus Check Secret You Need to Know Before You File Your 2020 TaxesFind: Another Stimulus Stalemate? McConnell Blocks Vote on $2,000 Checks
The Washington Post has also reported that the tension is between legislators of both parties who see both the economic necessity and political popularity of a larger stimulus, and Senate Majority Leader Mitch McConnell (R-KY), who wants to set a tone of limited new spending before Joe Biden takes office. If McConnell and his fellow partisans successfully become deficit hawks, then they can thwart many of Biden's plans, and ultimate change how his presidency will impact your wallet (or not).
More From GOBankingRates