2020 in Review: The Year for the USPS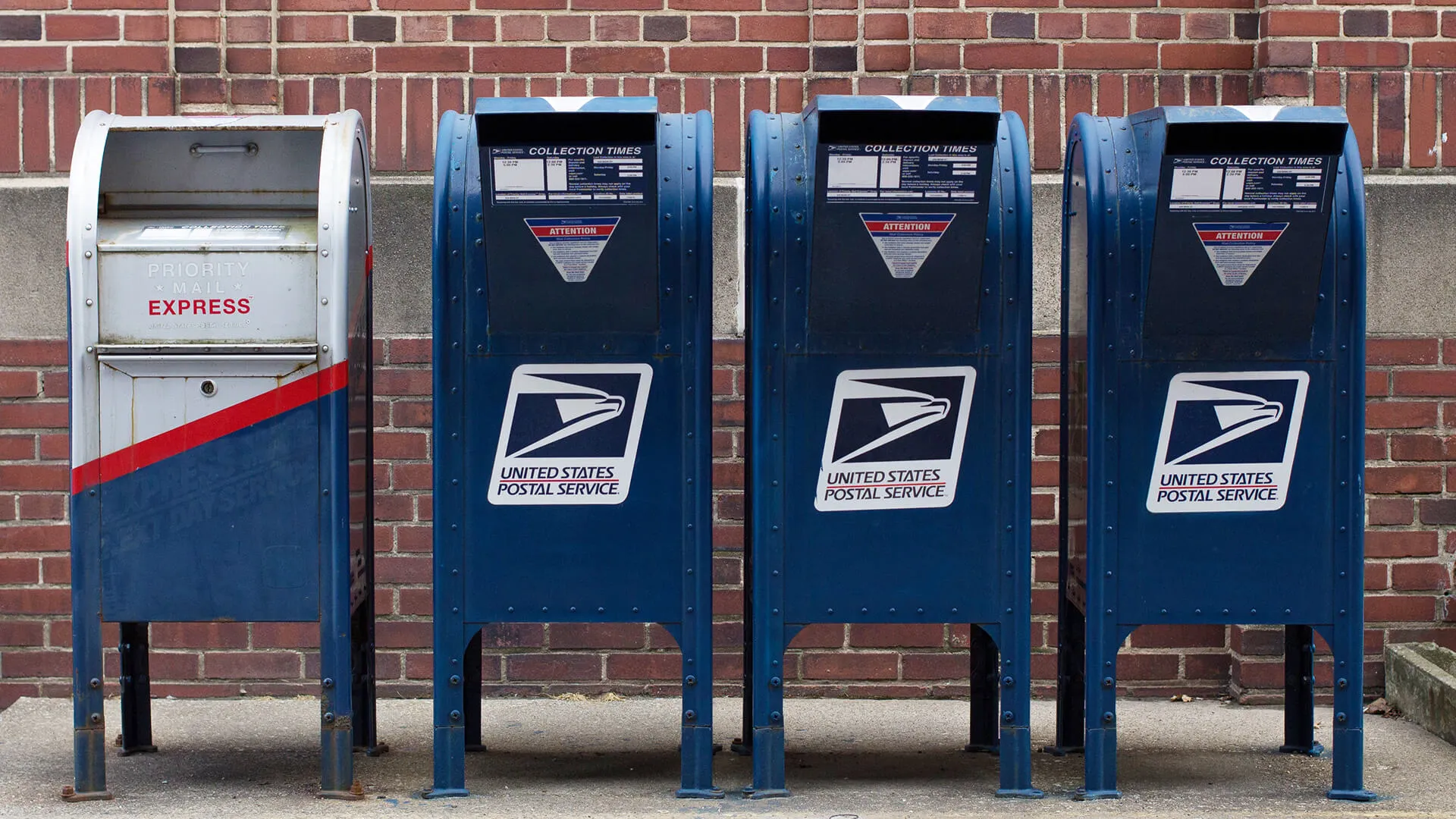 The U.S. Postal Service had a lot to contend with this year between a pandemic, an election that relied heavily on mail-in ballots and a change in leadership that resulted in some questionable restructuring and policy changes. The agency — which should be apolitical — got caught in the crosshairs of party issues, with allegations that President Donald Trump was withholding funding to the organization as a way to suppress mail-in voting.
With all of the changes and stressors caused by the pandemic, the USPS is now calling "for aggressive management action, innovation and legislative and regulatory reforms," according to its most recent fiscal report. Take a look back at the agency's tumultuous year that led it to this point.
Last updated: Dec. 17, 2020
April: USPS Says It Will Run Out of Cash Without Government Assistance
In a video briefing released in April, the USPS warned Congress that the agency will "run out of cash" by the end of September if lawmakers do not step in with financial assistance, CNN reported. The agency projected it could see revenue losses of $13 billion due to the pandemic.
May: Trump Claims Voting by Mail Can Lead To Widespread Fraud
On May 26, Trump tweeted: "There is NO WAY (ZERO!) that Mail-In Ballots will be anything less than substantially fraudulent. Mail boxes will be robbed, ballots will be forged & even illegally printed out & fraudulently signed."
Twitter flagged the tweets for making "unsubstantiated claims."
Make Your Money Work for You
June: Louis DeJoy Becomes US Postmaster
On June 15, longtime Trump supporter and fundraiser Louis DeJoy started his new job as U.S. postmaster.
"I look forward to working with supporters of the Postal Service in Congress and the administration to ensure the Postal Service remains an integral part of the United States government," DeJoy said in a release, according to CNN. "It will be an incredible honor to serve as postmaster general, and I commit myself to upholding the Postal Service's cherished role in our nation."
July: USPS Warns States It May Not Be Able To Deliver Ballots on Time
In letters sent to numerous states, the USPS warned that deadlines for requesting and casting mail-in ballots outlined in state laws were "incongruous" with the Postal Service's delivery standards. Because of this, there would be a risk that ballots requested near deadlines wouldn't be returned in time to be counted.
August: USPS Faces Criticism for Removing Collection Boxes and Sorting Machines
On Aug. 16, the USPS announced it would no longer be removing collection boxes through November, following complaints that some had been taken away in the lead up to Election Day, CNN reported. That same day, White House chief of staff Mark Meadows said that the USPS will also stop dismantling mail-sorting machines. Both moves were part of DeJoy's USPS restructuring plan.
August: House Approves $25 Billion in Funding for USPS
On Aug. 22, the House approved legislation that would provide $25 billion to the U.S. Postal Service to help get mail delivery back on track. The bill banned operational changes that had slowed mail service around the country.
Make Your Money Work for You
September: House Oversight Committee Subpoenas DeJoy
In early September, the House Oversight Committee subpoenaed DeJoy over documents he had allegedly been withholding from Congress, CNN reported.
During a hearing on Aug. 24, the committee requested documents on the changes made to the Postal Service that had caused widespread mail delays across the U.S. by Aug. 26, and DeJoy missed the deadline.
September: Federal Judge Blocks USPS Policy Changes
In mid-September, Judge Stanley Bastian in eastern Washington's U.S. District Court issued a decision to temporarily block the USPS and DeJoy from changing any policies or protocols ahead of November's presidential election, CNN reported. Notably, Bastian wanted to block a change implemented by DeJoy that would significantly restrict late and extra trips.
"Although not necessarily apparent on the surface, at the heart of DeJoy's and the Postal Service's actions is voter disenfranchisement," Bastian wrote in the decision.
October: Federal Judge Increases Oversight of USPS To Ensure Timely Delivery of Ballots
A week ahead of Election Day, Judge Emmet Sullivan of the D.C. District Court gave U.S. Postal Service leadership a set of orders to ensure the timely delivery of ballots, CNN reported. Sullivan told the Postal Service to inform its employees that late and extra delivery trips are permitted, and the delivery of ballots by state deadlines is important.
November: Postal Service Says 300,000 Ballots Have Not Been Scanned for Delivery
On Election Day, a Federal District Court judge ordered an immediate sweep of 12 postal districts to find undelivered ballots after the Postal Service said in court that about 300,000 ballots it had received had not been scanned for delivery, The New York Times reported. The sweep was ordered to begin before 3 p.m. to "ensure that no ballots have been held up and that any identified ballots are immediately sent out for delivery."
Make Your Money Work for You
November: USPS Reports Significant Mail Volume Decline for the Year
In its 2020 fiscal year report, the USPS stated that mail volume had declined by 13.8 billion pieces, accelerated by the pandemic. On the plus side, package volume grew by nearly 1.2 billion pieces — 18.8% — compared to the previous year due to the surge in e-commerce.
More From GOBankingRates