5 Financial Takeaways from the Georgia Senate Race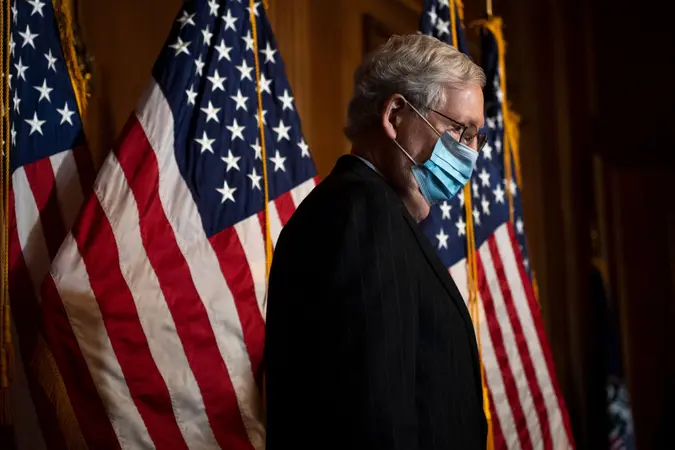 Shutterstock / Shutterstock
Late Wednesday afternoon, The Washington Post declared both Democratic candidates, Jon Ossoff and Raphael Warnock, winners of the Georgia Senate race. This will lead to a balance of Democrats and Republicans in the Senate. Any ties will be broken by the vice president, who is the president of the Senate. Here are the financial takeaways:
See: Democratic Wins in Georgia Expected to Slam the S&P 500Find: Biden, Vaccines and Interest Rates — What's Next for Your Money in 2021?
1. A new stimulus is likely to pass.
President-Elect Joe Biden has pushed for a larger stimulus package, including $2,000 in direct payments and funding for state, local and tribal governments.
2. Funding to fight the pandemic, and possible lockdown.
President-Elect Biden has also said that he will promote aggressive tactics to crush coronavirus transmission in his first 100 days in office. That is good for manufacturers of vaccines and personal protective equipment, but it could put additional pressure on businesses unless it is accompanied with more financial support.
See: Third Stimulus Check Likely Coming Under Biden — How Much Could You Get?Find: Should You Invest in Vaccine Stocks Right Now?
3. Obamacare will be shored up.
The Affordable Care Act, also known as Obamacare, has some flaws. For the last several years, Congress has discussed repealing and replacing the law, but they failed to do that and they failed to plug the holes. With a Democratic majority in the Senate, thanks to Vice President-Elect Kamala Harris, it is likely to be fixed. This will be good for some people's finances and not good for others'.
4. Georgia political consultants and media outlets are flush with cash.
Approximately $440 million dollars were spent on the runoff election. Political consultants, organizers and media outlets now have money to spend. Some may go out and buy a fancy watch. Others will start looking for a new job.
Make Your Money Work for You
See: What Does a Red or Blue State Mean for Your Wallet?Find: Senate Control is on the Ballot in Georgia Today — What That Means for Your Money
5. Fundraising will start for the 2022 election.
Raphael Warnock is coming to the Senate to serve out the term of Johnny Isakson, who retired in 2019. That term ends in 2023, so Warnock will have to defend his seat in two years. After all, fundraising made a difference in this election.
More From GOBankingRates: