5 Ways Biden Is Addressing Inflation

5 min Read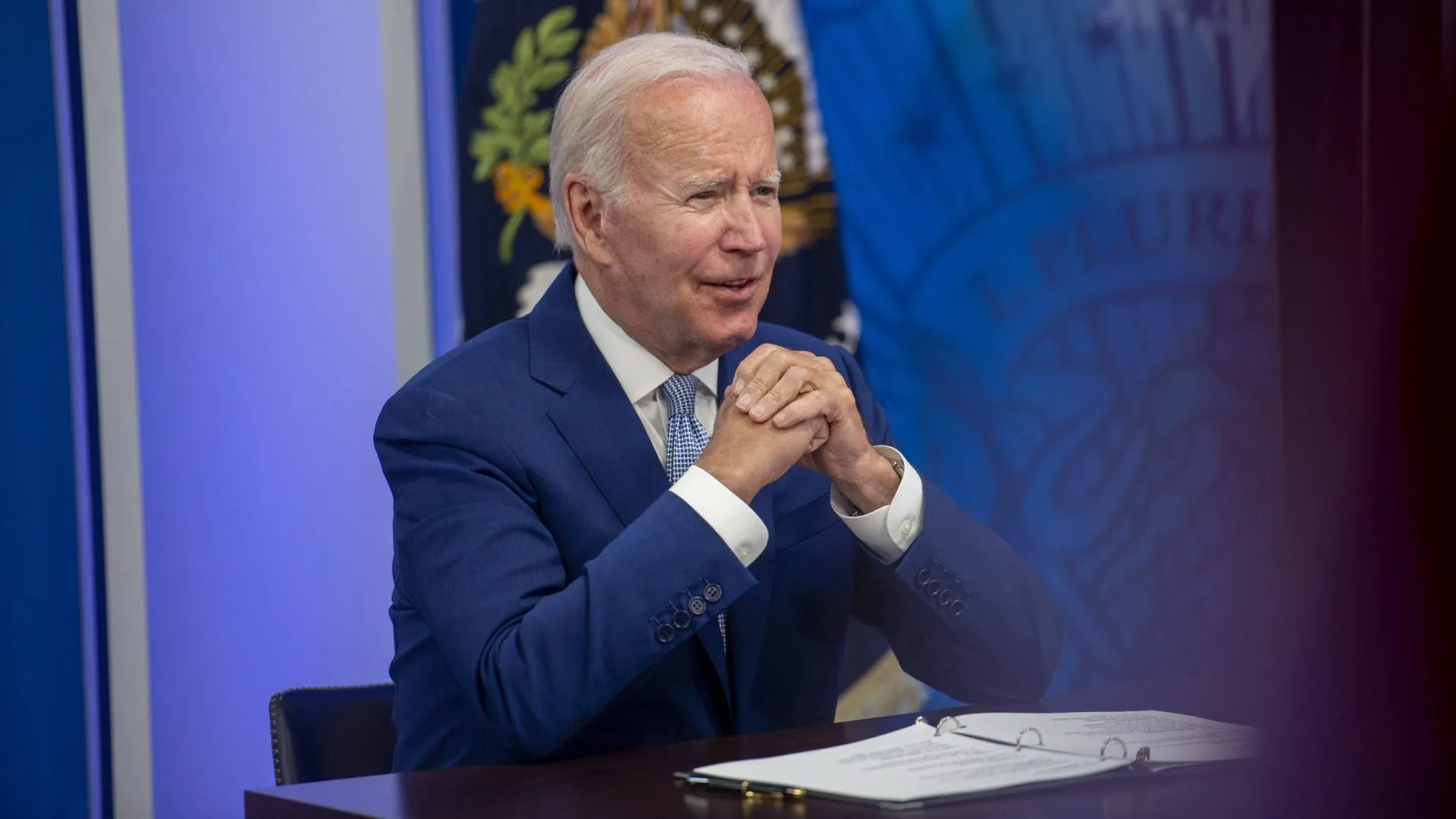 Make Your Money Work for You
Paving the Way for Higher Interest Rates
In June, President Biden revealed that he would not deter the Fed from continuing to increase interest rates, according to The Hill — but the publication's experts worried that the strategy could backfire.
The president's logic is that higher interest rates discourage borrowing, which slows demand. Lower demand equals lower prices.
While it does appear that inflation has peaked, the skeptics worry that that tradeoff will be a job-killing recession — businesses will have to lay off workers if demand falls too far. The naysayers also predict that higher interest rates won't do anything to contain the food and oil shocks that are driving the steepest price increases. In the worst-case scenario, that would leave the country in a recession with rising interest rates but no relief for high food and fuel costs.
Take Our Poll: Are You Concerned That Social Security Benefits Will Be Reduced During Your Lifetime?
Allowing Cheaper E15 Gas To Be Pumped This Summer
Some drivers in some states have a little-known option that could save them 10 cents or more per gallon when they fill up at the pump. It's an alternative biofuel called E15 or Unleaded 88. It contains 15% ethanol — compared to 10% for regular gas — and a higher octane of 88.
It can't fuel boats, motorcycles, snowmobiles, lawn equipment or vehicles with heavy-duty engines like buses and delivery trucks, but the EPA says that it's just fine for most passenger vehicles made after 2001.
The problem is, that gas stations aren't usually allowed to sell it in the summer. In response to surging gas prices, however, President Biden ordered the EPA to issue a waiver for the peak driving season of the summer months.
Boosting Fuel Supply by Tapping the Strategic Oil Reserve
The E15 biofuel waiver adds a little extra to the country's fuel supply, but it's a drop in the bucket compared to what's inside America's Strategic Petroleum Reserve. It's a network of four Gulf Coast complexes with massive storage caverns created in salt domes deep underground. At its peak, it can hold nearly three-quarters of a billion barrels of oil.
Biden has blamed fuel inflation on the actions of Vladimir Putin since Russia invaded Ukraine.
In response to what the administration calls "Putin's price hike" at the pump, Biden ordered the release of 1 million barrels of oil per day from the emergency reserve for six months starting in April.
The president also rallied America's allies to open their own reserves. The result was another 60 million barrels per day in the worldwide fuel supply.
Make Your Money Work for You
Helping Farmers Grow More Food
With the exception of the gas station, the grocery store is where the effects of inflation are most apparent. Here, too, Biden places the blame at Russia's doorstep.
In response to rising food prices, the president doubled funding for domestic fertilizer production — fertilizer costs have doubled in the last year alone. He also doubled the number of counties that are eligible for double cropping insurance.
Double cropping — planting a second crop on the same land in one year — increases farmers' yields. But it's risky, so those fields are often hard to insure.
Biden's direct expands the number of insurance-eligible counties by 681 to 1,935.
Pushing for Low-Cost Child Care
According to a local NBC affiliate, 15,000 child care programs closed during the pandemic and the industry has 11% fewer workers today than it did pre-COVID. Those shortages have led to dramatic price increases that have many families paying 30% more for the already exorbitant cost of child care.
The president's Build Back Better plan — shelved since failing in the Senate last year — included major child care provisions. In pushing for the legislation, Biden said that it would help parents who had stayed home because they couldn't afford child care to re-enter the workforce.
In recent weeks, the president has again urged Congress to invest in lowering the cost of child care as part of his plan to fight inflation.
More From GOBankingRates
About the Author