Will Your $600 Stimulus Check Come on a Debit Card?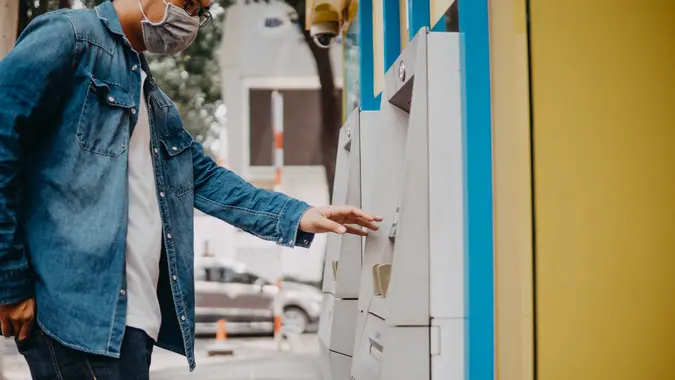 NgKhanhVuKhoa / Getty Images/iStockphoto
As the $600 per person stimulus payments from the latest coronavirus aid package hit many people's bank accounts, others could be waiting for their money in the mail. And it may not come in the form of a paper check.
The IRS has sent some stimulus payments via debit card, CNBC reports, just as it did with the first round of payments sent in April 2020.
See: Second Stimulus Check — Should You Spend or Save Your $600?Find: COVID-19 Totally Changed How We Spend Our Money
If you haven't signed up for direct deposit with the IRS, you'll want to watch your mail for either a check from the United States Treasury or an envelope from "Money Network Cardholder Services" containing a Visa debit card issued by MetaBank, N.A.
Even if you received a debit card last time, you will receive a new card this time around. Funds will not be reloaded onto last year's cards.
You'll need to activate the debit card by calling 800-240-8100 and setting up a PIN. You can use your debit card anywhere Visa is accepted to make purchases, pay bills and get cash back at the register from merchants that offer that service.
With stimulus checks designed to "stimulate" the economy by putting money into circulation, one might think the government issued debit cards to make it more likely that people would spend the funds rather than save them.
See: How the Pandemic is Controlling Our Finances and Other Things We Learned in 2020 StudiesFind: What a $600 Stimulus Check Can Actually Buy You in America
Make Your Money Work for You
But you can also get cash with no surcharge at any of MetaBank's in-network ATMs, so these cards really are as good as money in the bank.
There's just one catch — if your check or debit card isn't mailed by Jan. 15, you might have to claim the funds as a Recovery Rebate Credit when you file your tax return.
With a third stimulus check potentially on the way in the near future, it might make sense to sign up for direct deposit with the IRS so you can be one of the first to receive your money next time.
More From GOBankingRates: