5 Anti-Vaxx Groups Got $850K in PPP Funds; Now Actively Discrediting COVID Vaccines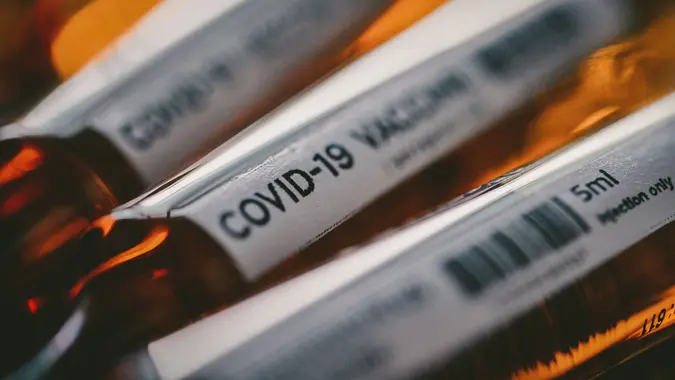 da-kuk / Getty Images/iStockphoto
Five anti-vaccine organizations, which have been spreading false information about COVID-19, have received $850,000 in Paycheck Protection Program funds, stimulus money dedicated to helping small businesses battered during the pandemic.
See: New PPP — Program Aims to Be More Careful in Disbursing Funds
Find: 2020 in Review — The Year for Small Businesses Across the US
In late October 2020, the world's leading anti-vaxxers held a private three-day meeting to discuss how to destroy confidence in the COVID-19 vaccine, according to a report published by the U.K.-based Center for Countering Digital Hate, a nonprofit aiming to disrupt the spread of digital misinformation and hate.
The groups that received the PPP loans are the National Vaccine Information Center, a group co-founded by Barbara Loe Fisher that has 209,000 Facebook followers; Mercola Health Resources, founded by "alternative medicine entrepreneur" Joseph Mercola; the Informed Consent Action Network, founded by Del Bigtree, which produces an online anti-vaccine news show with 343,000 followers; the Children's Health Defense, founded by Robert F. Kennedy, Jr., who has 1.3 million social media followers; and the Tenpenny Integrative Medical Center, founded by Sherri Tenpenny, who operates a number of "alternative health" and anti-vaccine business ventures supported by a network of social media accounts with 414,000 followers, according to the report.
Make Your Money Work for You
See: When Can You Get the COVID Vaccine? Here's What We Know So Far
Find: The National COVID Vaccine Roll-Out Is a Multi-Billion Dollar 'Trainwreck'
Facebook penalized several pages of these organizations, including prohibiting them from buying advertising, for pushing misinformation about the coronavirus, according to The Washington Post.
The PPP program has been sharply criticized, as many businesses were not able to take advantage of the loans the first time around due to the money being split unevenly and loopholes permitting big name companies to take advantage of the program. Many small businesses are now hoping that the second PPP program, which re-opened earlier this month, will be different. This second COVID-19 relief package stimulus includes an additional $284.45 billion in lending to small businesses eligible for the aid.
The U.S. has 24.1 million COVID-19 cases and will surpass 400,000 COVID-19 deaths today.
More From GOBankingRates:
Make Your Money Work for You