How These 9 Banks Are Quietly Running the American Economy

8 min Read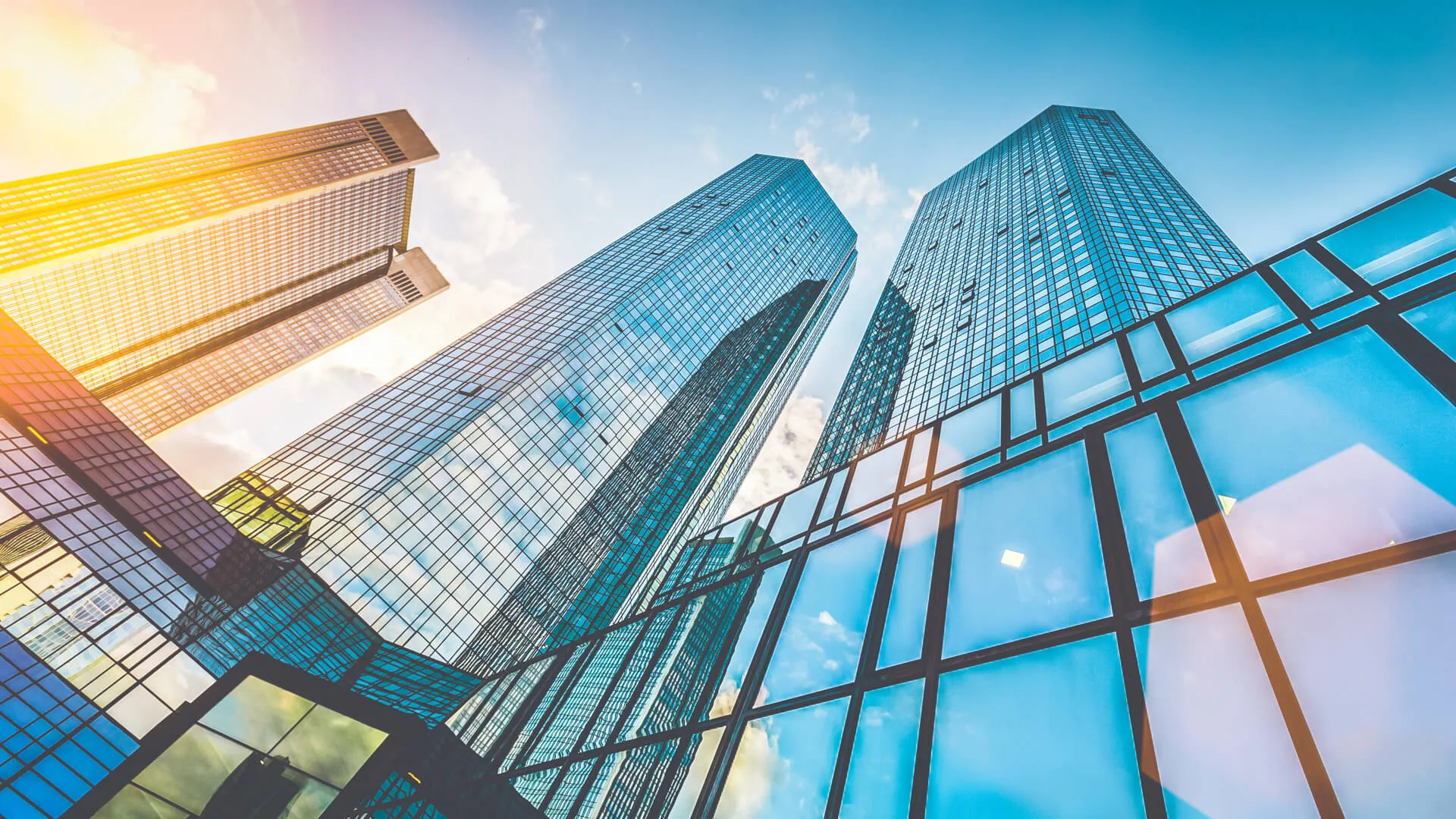 There are few industries that have a greater impact on your everyday life — whether you realize it or not — than banking. That ranges from the small community banks where you go to get a checking account or a mortgage all the way to the massive investment banks that are underwriting multibillion IPOs or bidding on government debt at bond auctions. Virtually all non-nefarious economic activity across the country is going to interact with a bank at some, if not multiple, points in the process.
However, that also makes banks a crucial piece of the economy that can cause serious issues when things go wrong. Look no further than 2008, when mistakes in valuing mortgage products made by many banks led to a mass meltdown of the entire economy that negatively impacted nearly every American, with effects lingering to this day.
That's why it's important to have some understanding of how banks play such a crucial role in American prosperity, how the government oversees them to avoid future catastrophes and who the biggest players are in the industry. So, to get yourself familiar, here's a closer look at the banks that power the U.S. economy and why they're so important.
Make Your Money Work for You
Banks Help Main Street …
Although the biggest banks get a lot of the attention, there are over 4,500 commercial banks in the United States as of 2018, more than twice as many banks per capita than the global average.
And that many banks can play a huge role in helping communities grow. Not only are banks a safe place to stash your money and earn interest on your savings, but smaller community banks are often doing the essential job of issuing mortgages or making small-business loans, helping local economies grow and develop important local commercial institutions.
Check Out: Look Back at the First Bank, First ATM, First Casino and 20 More
… Even When They're Helping Wall Street
Those big banks also help average people in some important ways that are easy to overlook. Investment banks play an essential role in capital flow, helping entrepreneurs get the money they need to turn their bright ideas into thriving startup firms — not to mention underwriting the IPOs of those startups if and when they go public.
Banks also play a role in the all-important market for government debt that benefits each and every taxpayer. With major financial institutions competing to buy up U.S. treasuries and municipal bonds, the borrowing costs for every U.S. town, city, state, and the federal government are lower because of the country's robust banking industry — a role that benefits every U.S. citizen and taxpayer.
Dodd Frank Changed How We Regulate Big Banks
That important role that banks play in the U.S. economy became much more visible when the industry collectively made some major mistakes in how it approached the mortgage industry in the run-up to the housing crisis. That resulted in the Dodd-Frank Act of 2010 and placed new restrictions on how the biggest banks do business.
The law defined banks with more than $50 billion in assets — the largest 37 banks in the country — as systemically important financial institutions (SIFI) and laid out a series of new rules for how they did business. Those rules included requirements to hold more money in reserve for emergencies, do regular "stress tests" that would simulate a financial crisis and then see if the bank's balance sheets were ready for it, and it prevented banks from making risky investments with their own money.
Make Your Money Work for You
But Last Year There Was a Major Update to It
However, since Dodd-Frank, many politicians have argued that the bill had overstepped, tipping the balance toward too much regulation and was hampering the economy by making it harder for many smaller banks to lend out money. They proposed some changes to the law that passed in May 2018.
The most important change was to redefine SIFI to include just those banks with over $100 billion in consolidated assets, rising to $250 billion after 18 months. In theory, this will free up smaller and mid-sized regional banks from these regulations while still holding the largest players to higher standards that should keep consumers protected.
There Are Now Just 9 Commercial Banks That Will Be Considered 'Systemically Important'
That new threshold of $250 billion would mean that just nine American commercial banks would fall under the SIFI definition for additional regulatory scrutiny. Although that's clearly a tiny fraction of the total, their $8.8 trillion in consolidated assets is over half of the total held across the 1,807 commercial banks with at least $300 million in assets. Take a deeper look at the nine that will make the cut.
Bank of New York Mellon
Consolidated Assets: $273.1 billion
This is one bank that's not going to miss its shot. Bank of New York Mellon's roots lies with founding father Alexander Hamilton, who founded the bank in 1784, making it the oldest continually-operating financial institution in the country. Today, it primarily services corporations and high-net-worth individuals with investment management and other services.
Capital One
Consolidated Assets: $290.5 billion
Beginning with the spinoff of the credit card business of Signet Banking Corp. in 1994, Capital One issues credit cards and loans and offers consumer banking. The bank is locked in a battle with Ally Financial for which company is the largest issuer of auto loans in the country, with Ally surging into the lead in 2018.
Make Your Money Work for You
TD Bank
Consolidated Assets: $294.3 billion
America's TD Bank was initially founded as the Portland Savings Bank in Portland, Maine, in 1852, launching a long journey of mergers and acquisitions that ultimately culminated with an acquisition of Banknorth by the TD Bank Group of Toronto in 2004. Today, the American arm of the Canadian company employees 27,000 people and focuses on serving its 9 million customers with 1,250 locations throughout the Eastern U.S. With all these different locations, that means they have many different routing numbers as well
PNC Banks
Consolidated Assets: $368.6 billion
The PNC Financial Corporation is the product of a merger in 1983 between banks from either end of Pennsylvania — the Pittsburgh National Corporation and the Provident National Corporation, which made the name PNC an easy one to settle on. Today, the company provides a wide range of banking services to individual consumers and big corporations alike through its nearly 2,500 branches and over 9,000 ATMs.
Related: 10 Best Savings Accounts of 2019
US Bank
Consolidated Assets: $456 billion
Originally dating all the way back to the First National Bank of Cincinnati in 1863, U.S. Bank is the result of a series of mergers that ended up with the massive U.S. Bank that employs nearly 75,000 people. The company primarily works in the commercial banking realm, offering both retail and corporate banking services.
Citibank
Consolidated Assets: $1.4 trillion
The gap from the four largest banks in America to the rest is quite wide, with Citibank holding nearly triple the consolidated assets of the next lower name on the list. Citibank is the banking arm of the much larger Citigroup that includes a wide range of banking services in both the commercial and investment spheres.
Wells Fargo
Consolidated Assets: $1.7 trillion
Wells Fargo was born from the gold rush, starting in 1852 in San Francisco buying up gold in exchange for bank notes. Today, it's among the largest banks in the country, offering commercial and investment banking services in 37 countries through its 7,800 locations and 13,000 ATMs.
Make Your Money Work for You
Bank of America
Consolidated Assets: $1.8 trillion
Bank of America's name is literal in many ways, with the company tracing its roots all the way back to 1784, and even playing a part in the early Nantucket whaling industry. Today, Bank of America serves 67 million customers with commercial banking across all 50 states, corporate and investment banking, as well as brokerage services through subsidiary Merrill Lynch.
JPMorgan Chase
Consolidated Assets: $2.2 trillion
Created through the megamerger of investment bank JP Morgan and commercial bank Chase Manhattan in September of 2000, today's JPMorgan Chase is a titan of both industries, doing everything from issuing credit cards and offering checking accounts to consumers to underwriting massive IPOs or bond offerings.
What Is 'Systemically Important?'
Of course, although these nine banks represent the commercial banks that are "systemically important" under the new Dodd Frank definition, the jury's still out if some of the 26 smaller banks that were still on the SIFI list prior to last year's rollback are more important than the law realizes.
It's entirely possible that the update was a good one, freeing up mid-sized banks from the steep costs of additional regulatory oversight so that they can lend more and stimulate the economy without putting any additional risk or strain on the banking system as a whole.
However, if the next major financial crisis results in another major collapse because those banks with $50 billion to $250 billion in assets aren't prepared, it will be apparent that these recent reforms were a mistake. Only time will tell …
Click through to read about the best online banks of 2019.
More on Money
We make money easy. Get weekly email updates, including expert advice to help you Live Richer™.
Editorial Note: This content is not provided by any entity covered in this article. Any opinions, analyses, reviews, ratings or recommendations expressed in this article are those of the author alone and have not been reviewed, approved or otherwise endorsed by any entity named in this article.
About the Author