Biden Presidency Could Bring $1.9 Trillion Stimulus Plan, Increased Minimum Wage and More Cash for Americans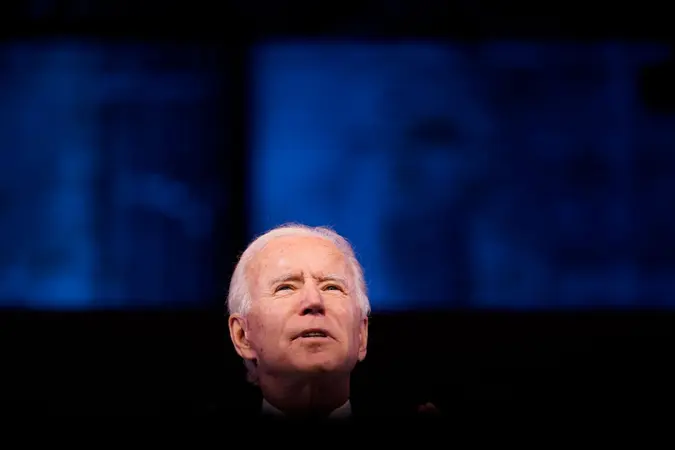 Andrew Harnik/AP/Shutterstock / Andrew Harnik/AP/Shutterstock
Those looking to Joe Biden's presidency to stimulate the American economy amidst the coronavirus pandemic may be in for some of the first actual good news to come out of 2021.
See: Third Stimulus Check Likely Coming Under Biden — How Much Could You Get?
Find: What a Biden Presidency Means for Your Wallet
Biden's American Rescue Plan delivers on the additional $1,400 in stimulus money Americans have been hoping for since before the new year. His $1.9 trillion coronavirus relief package, revealed Thursday evening, also seeks to help those in need by providing:
An additional $400-per-week federal unemployment benefit until the end of September for those receiving unemployment in their state
Increased federal minimum wage of $15 an hour
Tax changes that would make the Child Tax Credit fully refundable for 2021 and upping the credit to $3,000 per child, with an extra $600 for children under six years old
The stimulus, one of two major spending packages Biden plans to introduce, also includes $350 billion in state and local government aid, $170 billion for schools and $50 billion for COVID-19 testing.
See: Why a $2,000 Stimulus Is Great for You — Unless You've Got Student Loans
Find: Weekly Jobless Claims Balloon to 965,000
In addition, the president-elect hopes to work with states, localities and tribes to expedite distribution of coronavirus vaccines through a $20 billion national vaccine program. The president-elect also aims to extend the moratorium on foreclosures and evictions through September.
Make Your Money Work for You
House Speaker Nancy Pelosi (D-Calif.) and Senate Democratic Leader Chuck Schumer (D-N.Y.) issued a joint statement yesterday in support of Biden's initiatives. "The emergency relief framework announced by the incoming Biden-Harris Administration tonight is the right approach," they said, calling the measures "critical to getting our country through this challenging period."
See: 59% of Americans Say They Will Use Their Stimulus Money for This Necessity
Find: Paycheck Protection Program Loan Apps Open Tomorrow — Here's How to Claim Your Funds
The Democratic lawmakers also mentioned the latest jobless claims report in their statement. First-time unemployment claims rose to 965,000 in December, the highest level since August.
Will Biden's stimulus package pass? With Vice President Kamala Harris casting the winning vote in the event of a tie, it may not be a difficult fight. But bipartisan support could ensure a smooth road ahead for Biden over the next four years.
Bottom line: Don't spend that $1,400 just yet, but realize that some level of additional aid could be on the way soon, potentially shortly after Biden takes office on January 20.
Make Your Money Work for You
More From GOBankingRates:
Make Your Money Work for You