Economy, Labor Market to Improve 'Rapidly' in 2021, According to Congressional Budget Office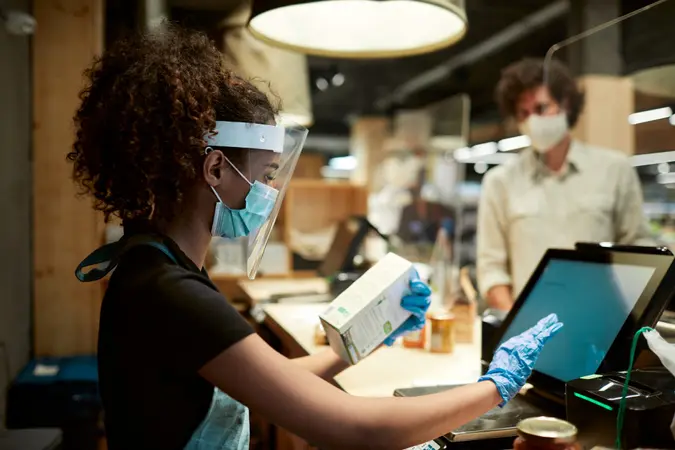 Tempura / Getty Images
The Congressional Budget Office released its economic outlook today, saying that gross domestic product will expand "rapidly" over the coming year and that labor market conditions will continue to improve as well, thanks largely to COVID vaccinations.
See: The Economy Is at Its Lowest Point Since World War II in Final GDP Report from Trump's Presidency
Find: Economy Explained – What Is the GDP – and What Does It Have to Do With You?
"Over the course of the coming year, vaccination is expected to greatly reduce the number of new cases of COVID-19. As a result, the extent of social distancing is expected to decline. In its new economic forecast, which covers the period from 2021 to 2031, the Congressional Budget Office therefore projects that the economic expansion that began in mid-2020 will continue," according to the report.
The CBO projects that GDP will return to its pre-pandemic level in mid-2021 and the number of people employed will return to its pre-pandemic level in 2024, according to the report. In 2020, real GDP decreased 3.5% from the 2019 annual level, compared with an increase of 2.2% in 2019. The 2020 figure prompted several analysts to deem 2020 "the worst year for economic growth since the Second World War."
Make Your Money Work for You
See: Weekly Jobless Claims at 847,000 Are (Slightly) Lower than Expected
Find: UN Report – Job Losses Four Times Greater Than in 2009 Financial Crisis
In terms of unemployment, the CBO projects that its rate will gradually decline through 2026. It expects unemployment to fall from the current 6.8% to 5.3% in 2021 and 4.9% in 2022.
The agency is using this economic forecast as the basis for updating its budget projections. It plans to release those projections later this month. However, the CBO forecast doesn't take into account the $1.9 trillion new stimulus relief package proposed by the Biden administration. "In CBO's projections, which incorporate the assumptions that current laws governing federal taxes and spending (as of January 12) generally remain in place and that no significant additional emergency funding or aid is provided, the economy continues to strengthen during the next five years," according to the report.
More From GOBankingRates:
Make Your Money Work for You