High Hopes for Stimulus Deal Lead to Late Stock Market Rally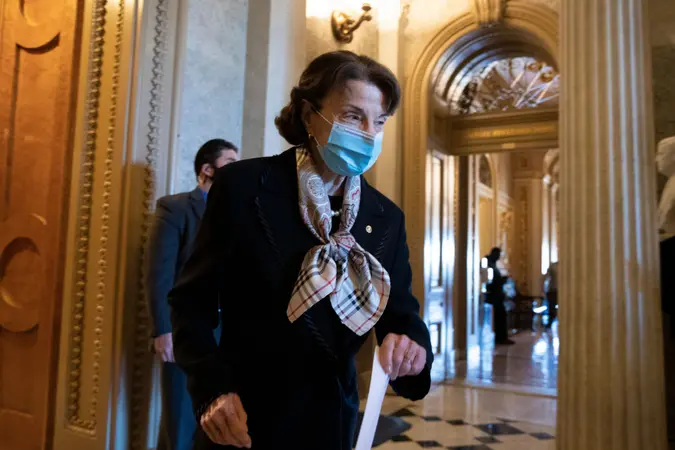 MICHAEL REYNOLDS/EPA-EFE/Shutterstock / MICHAEL REYNOLDS/EPA-EFE/Shutterstock
Late Monday night, Congress voted to pass a second coronavirus stimulus package. U.S. Secretary of the Treasury Steven Mnuchin called the package "fabulous" in a CNBC interview. "This is a large bill, and it has a little bit of everything for everybody," he said.
In response to anticipation of the bill passing on Monday, the Dow jumped up slightly from its low opening, but on Tuesday, opened down more than 100 points. The S&P 500 and the Nasdaq composite also fell at opening Tuesday.
It could be that the news is not a surprise after days of talks, or the COVID-19 mutation in the U.K. has put a damper on hopes — or the rising coronavirus cases in the U.S. have made people even more financially cautious.
See: Bold Stock Market Predictions for 2021Explore: The Biggest Stock Climbs of 2020
"I don't think that there's a smooth, easy, straight-line story on this," said Credit Suisse's chief U.S. equity strategist Jonathan Golub on CNBC's "Closing Bell" Monday. "I think for the next three or four months, the reopening process is going to be sloppy." He said he believes there may be a surge in consumer spending come mid-2021.
By midmorning, futures continued to rise and fall. Jeffrey Halley, a senior market analyst at OANDA, told Business Insider that the stimulus bill combined with a $1.4 trillion lame duck omnibus bill "proved just too juicy a morsel for the dip-buying FOMO [Fear Of Missing Out] herd to ignore."
Make Your Money Work for You
The $900 billion package includes a $600 stimulus checks for every individual making $75,000 a year or less in adjusted gross income, half the total the March CARES Act distributed. Individuals making $75,000 or more (or couples making $150,000+) would have their payment reduced incrementally based on their income. Additionally, individuals and couples with children would receive $600 per child if the adults qualify based on their income.
See: What a $600 Stimulus Check Can Actually Buy You in AmericaExplore: Joblessness in the US Is Likely Worse Than the Data Shows
Other provisions include an extra $300 in weekly federal unemployment insurance payments through March 14, 2021, an extension of unemployment benefits that were set to expire Dec. 27, and a federal eviction moratorium.
The bill also provides:
$325 billion for small businesses, including additional, repurposed funding for the Paycheck Protection Program
$25 billion in rental assistance
$13 billion for food aid to fund programs such as the Supplemental Nutrition Assistance Program, school lunches and the 

Women, Infants and Children nutrition program
Federal funding for states within the bill includes:
$82 billion to help schools reopen
$45 billion for public transit
$27 billion for COVID-19 testing
$15 billion in small business loans for theaters and other small venues forced to close due to the pandemic
See: 2020 in Review — The Year for Small Businesses Across the USExplore: How Coronavirus Revealed America Is Failing Children — and Parents
Lame-duck sessions of Congress, which occur after November elections but before the new elected officials have taken power, typically exist to wrap up old and, during certain points in history, urgent business.
The 5,593-page tax and spending bill included a lot of both urgent and unfinished business, including expiring tax provisions that were not resolved earlier, funding for federal agencies through September 2021 and, of course, long-awaited and hotly debated coronavirus stimulus funds.
Make Your Money Work for You
See: 10 Surprising Things Congress Snuck Into the Stimulus PackageExplore: Refusing to Wait for Congress, These Cities and States Are Handing Out COVID-19 Relief
The stimulus relief bill that has been in talks for months in various forms was presented as a mammoth bill covering everything from foreign policy to protection against surprise medical bills. Senate Majority Leader Mitch McConnell (R-Ky.) told reporters that lawmakers were "going to stay here until we finish tonight."
And stay they did, with the Senate finally passing the bill very close to midnight Eastern time on Monday.
Now we wait for President Donald Trump to sign the bill into law, a lengthy process expected to occur today.
More From GOBankingRates