Consumer Price Index: How Much Did Inflation Increase Your Travel Costs in April 2022?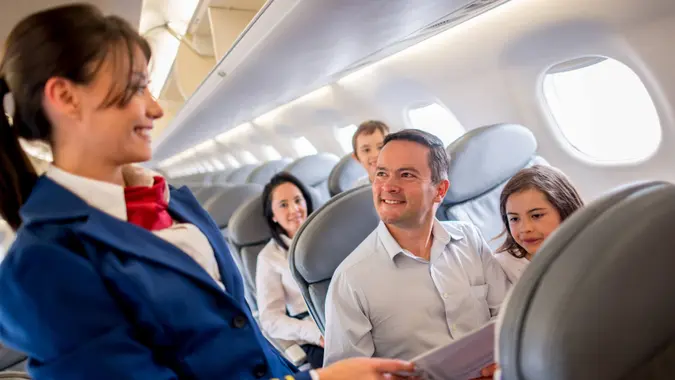 andresr / Getty Images/iStockphoto
American travelers didn't get much joy from Wednesday's U.S. inflation report, as the prices of both air fares and gasoline in April rose sharply from the previous year. On a monthly basis, gas prices did decline compared with March, though that might be short-lived, as prices at the pump hit a new record high this week.
See: Here's How Much Cash You Need Stashed if a National Emergency Happens
Find: 10 Things You Always (and Never) Should Buy at the Dollar Store
The index for airline fares continued its recent surge, rising 18.6% in April vs. the previous month, the U.S. Bureau of Labor Statistics said Wednesday in its latest Consumer Price Index report. That represented the biggest one-month gain since the index began in 1963.
Gasoline prices for April rose a whopping 43.6% from the previous year as a confluence of events — notably Russia's invasion of Ukraine — continued to restrict global fuel supplies even as demand has moved higher.
Make Your Money Work for You
One bright spot is that gas prices in April fell 6.1% on a month-over-month basis after rising 18.3% in March and 6.6% in February. The bad news: the average price of gas in the United States set another new high of $4.40 a gallon on Wednesday, according to AAA. Some experts expect the average price to push above $4.50 a gallon within the next couple of weeks.
The index for lodging away from home also continued to increase in April, rising 1.7% for the month after advancing 3.3% in March.
A rebound in leisure travel, helped along by an easing of COVID-19 restrictions, has led to a rise in numerous travel expenses. Average nightly hotel prices are up 11.7% from 2019, to $148, The New York Times recently reported, citing data from hospitality benchmarking firm STR. Similar rises have been reported in the cost of rental cars and Uber rides.
More From GOBankingRates
Make Your Money Work for You