Senate Control is on the Ballot in Georgia Today – What That Means for Your Money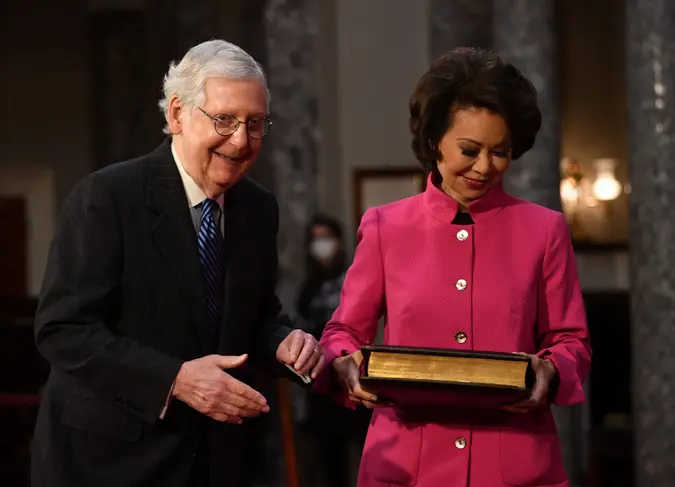 KEVIN DIETSCH/UPI/Shutterstock / KEVIN DIETSCH/UPI/Shutterstock
The runoff election in Georgia today will determine the political party that controls the U.S. Senate.
It's unusual for two senate seats to be at play at the same time in the same state. Democrat Jon Ossoff is opposing Republican David Perdue in a runoff in the regular election cycle, and Democrat Raphael Warnock is opposing Republican Kelly Loeffler in a special election for the seat that had been held by Johnny Isakson, who retired in 2019. The runoff came about because Georgia law requires elections to be won by 50% plus one vote. In the November election, Warnock had a plurality of votes over Loeffler and Perdue had a majority of votes over Ossoff — but not 50% plus one.
See: What a Red or Blue Senate Means for Your Wallet
Find: Democratic Wins in Georgia Expected to Slam the S&P 500
If Ossoff and Warnock win today, the Senate will have a slight Democratic majority. Among other things, Senate Majority Leader Mitch McConnell (R-KY) would lose his power. If Perdue and Loeffler win, or one of the Democrats and one of the Republicans, then the Republicans remain in control.
Besides the circumstances that got us into this situation, one of the questions people have about this election is how it will affect their wallets. 
Make Your Money Work for You
Georgia voter: "I have been a lifelong Republican. This is the first time I've ever voted for a Democratic candidate just because there are issues regarding our environment, regarding taxation, regarding diversity issues and so forth that I think need to be addressed."

pic.twitter.com/MNHQM185uQ

— The Hill (@thehill)

January 5, 2021
First and foremost, a Democratic senate means that a larger, third stimulus check is practically assured of passing. Both President Trump and President-Elect Biden support it. It has already passed the House of Representatives, but was stopped in the Senate by McConnell. In addition to this payment, the stimulus is likely to expand to include benefits for state, local, and tribal governments.
Longer term, a Democratic senate means that Biden will be able to pass more of his agenda, which includes restoring the 39.6% top marginal tax rate, which would affect people with more than $400,000 in income. It would also mean strengthening the Affordable Care Act and allowing people to collect Medicare at age 60 rather than 65. For many Americans, these changes would offer significant benefits, but some would feel a pinch. Under a Republican senate, these changes are unlikely to happen.
See: Another Stimulus Stalemate? McConnell Blocks Vote on $2,000 Checks
Find: What a Biden Presidency Means for Your Wallet

Make Your Money Work for You
The federal deficit has ballooned during the Trump administration due to both tax cuts and the pandemic. In the long term, this has to be dealt with through a combination of spending cuts and tax increases, neither of which is popular with voters. And that, ultimately, will affect our wallets no matter who is elected.
More From GOBankingRates:
Make Your Money Work for You