Democrats (Appear to) Win Georgia Senate Race – Here's What That Would Mean for Your Wallet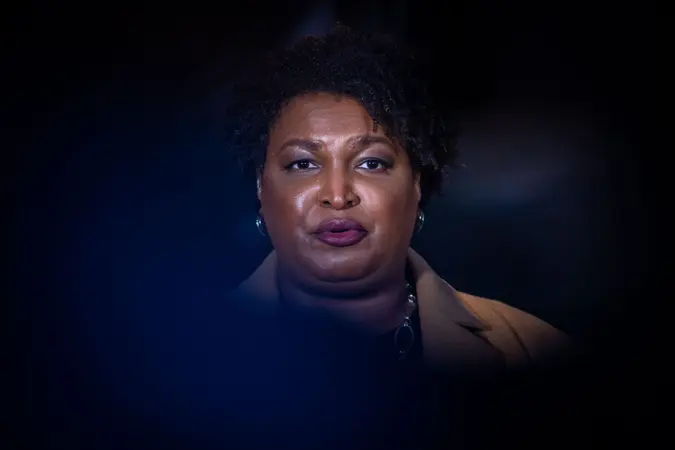 Nathan Posner/Shutterstock / Nathan Posner/Shutterstock
Election results on Georgia's election Tuesday are still rolling in. This morning, the Washington Post reports that Democrat Raphael Warnock has defeated Republican Kelly Loefler with 50.6% of votes cast, and the Associated Press affirmed this call. In the second race, Democrat Jon Ossoff is leading Republican David Perdue with 50.2% of votes counted, but as of publication, the Post has not yet declared Ossoff the winner (nor has the AP).
See: What Does a Red or Blue Senate Mean for Your Wallet?Find: Third Stimulus Check Likely Coming Under Biden – How Much Could You Get?
If Ossoff wins, the Senate membership will be 50% Democratic and 50% Republican. Because the Vice-President is also the President of the Senate, that person will become the tie breaker. For the 117th Congress, it will be Vice-President Mike Pence until Inauguration Day, when Vice-President elect Kamala Harris takes over. If Perdue wins, the Senate membership will remain majority Republican.
The failure of rhino Mitch McConnell to pass President Trump $2000 stimulus bill hurt Kelly and David in Georgia

— TheLeoTerrell (@TheLeoTerrell)

January 6, 2021
As the vote count continues in Georgia, both Senate Majority Leader Mitch McConnell (R-KY) and the U.S. financial markets are likely to be nervous wrecks today. This one seat will influence the direction of U.S. policy over the next two years, along with every American's financial future.
If the democrats do indeed win control of the Senate, there are several obvious takeaways. The first is that a third stimulus check is likely. McConnell infamously blocked the vote on a $2,000 stimulus payment that was touted by President Donald Trump, Speaker of the House Nancy Pelosi and a majority of Americans. Meanwhile, President-elect Joe Biden has stated that a third stimulus payment is on his agenda, and at a campaign event in Georgia on Monday, he said that "$2,000 checks will go out the door," according to a report by Kiplinger. A democratic Senate makes it much more likely that this payment would become a reality.
Make Your Money Work for You
A Jewish journalist and a black pastor, both Democrats, may both win Senate races in Georgia. After the Democratic president-elect won there. Credit to the campaigns and to

@staceyabrams

,

@MsLaToshaBrown

, and all the others who are changing both government and our expectations.

— Jamil Smith (@JamilSmith)

January 6, 2021
Goldman Sachs Chief Economist Jan Hatzius confirmed this expectation to Yahoo Finance, stating that a Democratic Senate "would lead to greater fiscal stimulus–we would expect around $600 billion more on top of the recently enacted $900 billion–but would also likely mean tax increases to finance additional spending." In general, higher taxes are expected if Democrats control the White House and Congress, though exactly how this will hit your wallet depends on your level of income. If you're not a higher-earning America, your tax bill is likely to go down. Biden is expected to raise taxes by nearly $3.5 trillion in the next decade, primarily by increasing taxes for Americans making over $400,000 a year.
See: What Does Biden's Win Mean for Your Taxes?Find: Why a $2,000 Stimulus Is Great for You — Unless You've Got Student Loans
Though the stock market will certainly react no matter the results of the election (currently, messages are mixed, with the S&P 500 and the Dow up while Nasdaq has gone down), politics are an imperfect barometer of success on Wall Street. Investing is always a long game and eventually, your portfolio will likely right itself.
Today is also when the Electoral College votes for President are certified by the Senate. Most years, this is a ceremonial procedure with a foregone conclusion. This year, of course, it will be a dramatic and contentious procedure with a foregone conclusion. It's unlikely that the emergency audit demanded by Ted Cruz and several other Republican lawmakers will come to pass, though if it does, contested elections are incredibly expensive.
Make Your Money Work for You
All of this is a good reminder of two maxims: Every vote counts, and it ain't over 'til it's over, no matter how much money has been spent to secure a Senate seat.
More From GOBankingRates:
Katie Wudel contributed to the reporting of this article.