Didi Crashes After China Ban, Regulators Warned To Wait for US IPO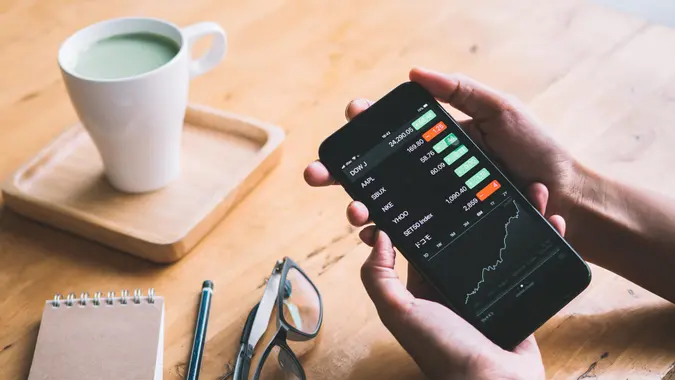 Chayantorn Tongmorn / Shutterstock.com
The Chinese-based ride-hailing app and Uber competitor Didi saw its stock shares fall over the holiday weekend as China's Cyberspace Administrator pulled the Didi Chuxing app from stores in China, citing cybersecurity risks as the issue. The regulator said the app "severely violated laws by illegally collecting and using personal information," CNN Business reports.
Follow Along: 31 Days of Living Richer
Find Out: How Earnings Estimates Impact Your Investments
The ban occurred just days after Didi Global Inc. launched its IPO (Initial Public Offering) in the U.S., raising $4.4 billion, Bloomberg reports.
Shares fell Tuesday mid-morning to $12.04, a 22.43% drop from its IPO price of $14, and well below its peak of $16.65 immediately following the IPO, according to CNBC.
The Wall Street Journal says that officials at the Cyberspace Administration of China warned Didi to halt its U.S. IPO in light of cybersecurity issues, but Didi went ahead with the IPO. It turned out to be the largest for US IPO for a Chinese company since Alibaba Group Holding launched its IPO in 2014.
Make Your Money Work for You
See: How the SEC Affects You and the Economy
Didi isn't the first Chinese big tech company to come under fire from regulators. Alibaba, Tencent Holdings Ltd. and Baidu, Inc., a search company, have all faced pushback, with Chinese regulators expressing security concerns about the data, power, and reach these companies hold.
Specifically, with Didi, regulators were concerned that the ride-hail company stores data on servers procured from places other than China. Since China considers Didi, as a transportation company, a "critical infrastructure provider" information on geography and traffic flows "could be construed as sensitive," the Wall Street Journal reported.
Learn More: What's a DPO or DPL? Direct Listing vs IPO
The recent regulatory action and effect on the stock has many U.S. based finance experts warning investors to steer clear of Chinese companies. After telling people to "try to get as many shares as you can," of the IPO last week, CNBC's Jim Cramer warned investors this morning to avoid investing in Chinese companies. "You're a moron if you buy a Chinese deal after this," he said. "Why do you need to put your capital at risk after this?"
Make Your Money Work for You
Investment firm Nava Investments had a similar, although tempered, view, tweeting, "$DIDI is another lesson in why it's so risky to invest in Chinese companies… you can wake up one morning and regulators can have the stock down 23%."
More From GOBankingRates
Make Your Money Work for You