How Consumer Rights Benefit You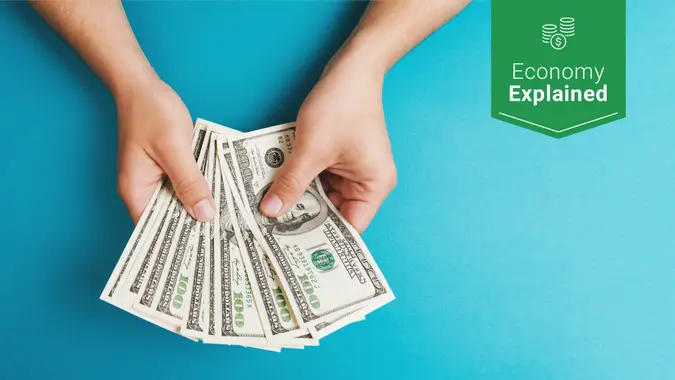 ©iStock.com
On March 15, 1962, President John F. Kennedy said, "If consumers are offered inferior products, if prices are exorbitant, if drugs are unsafe or worthless, if the consumer is unable to choose on an informed basis, then his dollar is wasted, his health and safety may be threatened and the national interest suffers."
The Economy and Your Money: All You Need To Know
Read: What Is the Consumer Confidence Index and How Does It Affect Me?
It was a speech that launched what's known as the Consumer Bill of Rights, and it triggered a flurry of consumer protection laws enacted throughout the 1960s, '70s, '80s and beyond. 
Nearly 60 years later, March 15 is celebrated as Consumer Rights Day, and the laws the day honors protect buyers and hold sellers accountable. Going beyond the individual, these laws strengthen America by instilling trust in the impossibly huge amount of stuff and services bought and sold every second in the country's massive $21 trillion consumer economy.
Learn More: What Is Inflation and What Does It Mean When It Goes Up or Down?
Make Your Money Work for You
Consumer Rights Come From Many Different Laws
There is no one law governing consumer rights in the United States. They come from a variety of laws, many of which came after Kennedy's address, but not all. The 1938 Food, Drug, and Cosmetic Act, for example, remains one of the most important consumer protections. Here are some of the other major laws and the areas they regulate:
See: What To Expect From an Economic Boom
Deceptive trade practice statutes like the Federal Trade Commission Act

Product safety laws like the Consumer Product Safety Act

Debt collection statutes like the Fair Debt Collection Practices Act

Privacy statutes like the Health Insurance Portability and Accountability Act, the Do-Not-Call Implementation Act, and the Telephone Consumer Protection Act

Credit and banking statutes like the Fair Credit Reporting Act

Real estate statutes like the Real Estate Settlement Procedures Act
The FTC Is the Watchdog of Consumer Rights
The Federal Trade Commission Act of 1914 established the Federal Trade Commission (FTC), the organization that enforces consumer rights laws. Laws and statutes, after all, are meaningless without consequences. 
Find Out: Understanding Tariffs and How They Impact Your Finances
When consumers want to file complaints, they do so with the Bureau of Consumer Protection (BCP), the organization within the FTC tasked with processing and investigating reports of violations to America's consumer protection laws. It has the authority to sue both people and companies it suspects of breaking the law.
Make Your Money Work for You
The BCP has eight divisions:
Division of Privacy and Identity Protection

Division of Financial Practices

Division of Consumer and Business Education

Division of Enforcement

Division of Marketing Practices

Division of Advertising Practices

Division of Litigation Technology & Analysis

Division of Consumer Response & Operations
More: National Debt and Deficit — What Is It and How Does It Affect Me?
How To File a Complaint
If you have a violation to report and you can't work it out with the seller, USA.gov advises consumers to: 
Contact their state's consumer protection agency. USA.gov maintains a database of state consumer protection offices.

Contact their state attorney general. You can find contact info on Find my AG.

File a complaint with the FTC at reportfraud.ftc.gov
This article is part of GOBankingRates' 'Economy Explained' series to help readers navigate the complexities of our financial system.
More From GOBankingRates
Make Your Money Work for You
Last updated: March 25, 2021
Make Your Money Work for You