Elon Musk Says Warren Buffett Could Run US Treasury in 'One Hour a Week'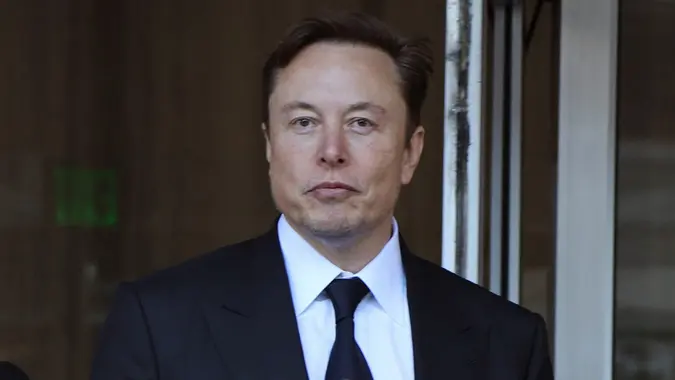 GEORGE NIKITIN / EPA-EFE / Shutterstock.com
The collapse of Silicon Valley Bank and Signature Bank in March prompted many to criticize regulators, saying they were partly responsible due to a lack of oversight and for raising rates too fast — something said critics argue contributed to the banks' failure. And now, Elon Musk has an idea as to who should run the Treasury Department: Warren Buffett.
This comes against the backdrop of already established criticism of the government's proposed federal budget and the looming debt ceiling.
Many officials have stepped up in recent weeks to reassure the public and investors about both the bank turmoil and the state of the country's mounting debt. But not everyone is convinced.
On April 6, Twitter user Genevieve Roch-Decter, a certified financial analyst, posted a clip of Treasury Secretary Janet Yellen testifying before the Senate Finance Committee on March 16. Yellen was involved in an exchange with Republican Sen. Ron Johnson in the clip, and Roch-Decter wrote in her April 6 tweet: "Good Morning Everyone! Janet Yellen testified before the Senate Finance Committee that she's not concerned about U.S debt soaring from $32 trillion to $50 trillion 'as long as we're on a sustainable fiscal course.' Newsflash, we're not on a sustainable course."
Make Your Money Work for You
Take Our Poll: Do You Think the US Should Raise the Medicare Tax on High Earners To Help Save the Program?
Elon Musk then replied to Roch-Decter's tweet with an "on target" emoji, which prompted her to tweet: "Elon, who would you rather have as secretary of the treasury?"
Musk replied: "Probably Buffett. He could do it using less than an hour's time per week."
He followed up, saying in another tweet: "Any highly successful investor with a long track record would do a good job — the job is essentially fund management at scale."
More From GOBankingRates
Make Your Money Work for You