Experts Predict Which Industries Will Fail in 2021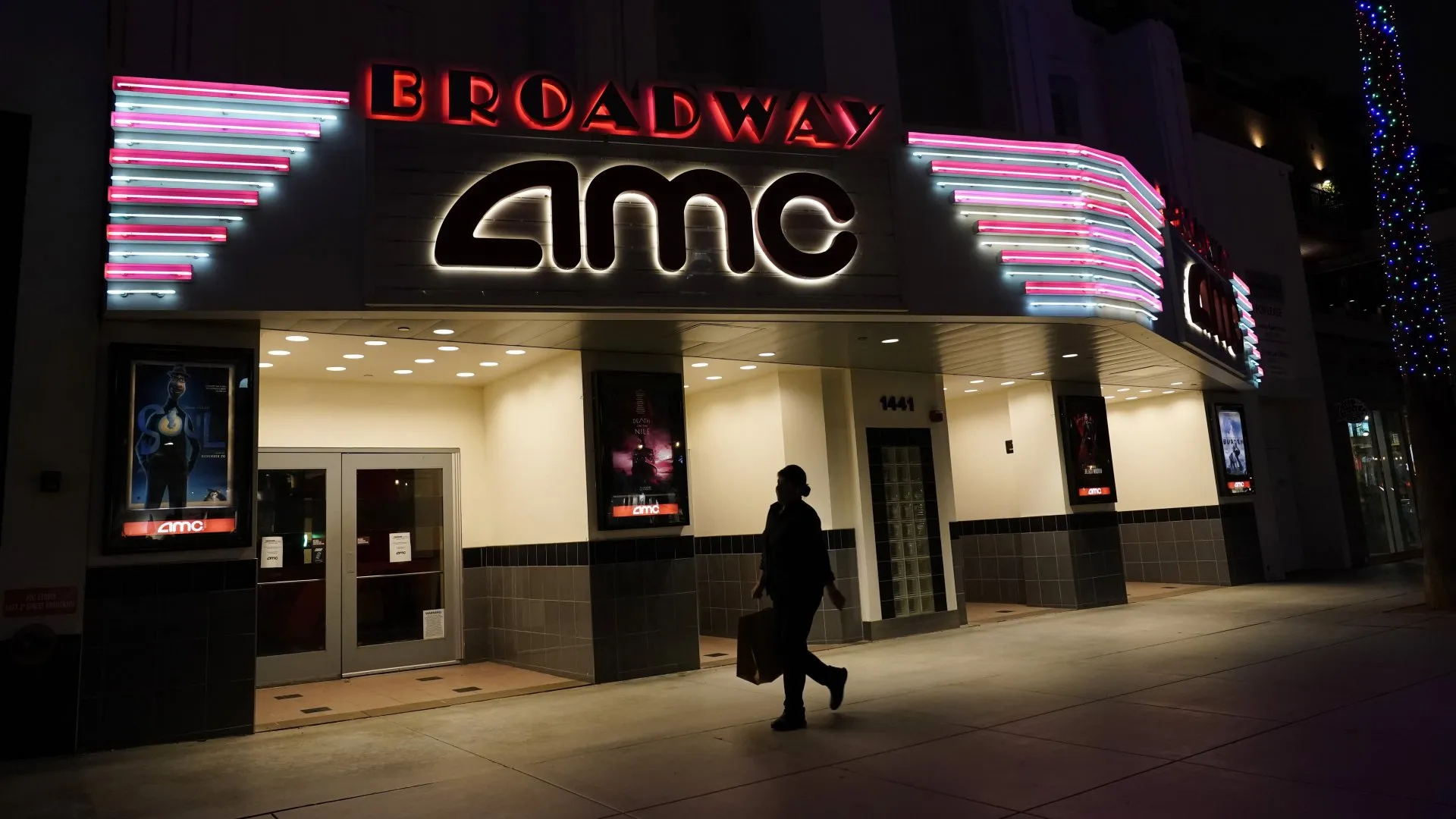 Industries across the globe have struggled in 2020, but there seems to be a light at the end of the tunnel. With the rollout of various COVID-19 vaccines, there is some hope that both businesses and consumers alike can get back to normal sometime in 2021. However, not all industries are destined to have a good 2021. Some may actually fail in the year ahead.
Companies can be broadly categorized into three types when it comes to their financial situation in 2020 and beyond. The first category is companies that are struggling this year due to the lack of consumer spending. If the vaccines fail to get widespread distribution, these struggling companies may continue to face hard times. 
On the opposite end of the spectrum, some companies have actually benefited in 2020 from the stay-at-home economy. These companies might actually be hurt in 2021 if there is widespread vaccine distribution.
Lastly, there are a number of industries that were already falling out of favor before the pandemic even struck. Combined with the troubles of 2020, these companies might have significant difficulties in 2021 whether or not there is a successful distribution of vaccines.
Here's a look at a few industries representing each of these categories, along with expert prediction on how they will fare in 2021.
Movie Theaters
Although there have been openings in fits and starts in different parts of the country, cinemas were essentially shuttered for the bulk of 2020. This industry may face continued struggles in 2021, even if there is a vaccine. For starters, venues may not even open until the vaccine has reached the saturation level. Even then, it's likely that social distancing measures may stay in effect for some time to come. And streaming services are becoming convenient, affordable and popular with consumers, taking further revenue away from in-person venues.
As PwC principal CJ Bangah told MarketWatch, "Cinema has taken a big hit this year, and we're not forecasting revenues to recover to pre-pandemic levels until post-2024. The big theater experience, early access to blockbuster films and nostalgia have all played a role in getting us into seats. But that doesn't mean cinema won't face a new level of competition [from] in-home entertainment options. Innovations such as AR and VR plus the strong performance of some movies released direct-to-consumer have challenged common sentiments around how and when we want to engage with cinema content." 
The bottom line is that while this industry may indeed recover, it's likely got a long runway to get there.
Make Your Money Work for You
Travel and Tourism
Travel and tourism is an industry that has nearly vanished in 2020, but many experts think that this is only a short-term phenomenon. Travel has been on the rise for years, and in a prosperous economy, so-called non-discretionary spending on things like travel and tourism does quite well. If the recession brought on by the coronavirus is merely a big speed bump in what had previously been a strong economy, as many experts believe, then this industry should pick up speed rapidly once the economy recovers. 
As vaccines are already being distributed, it's likely only a matter of time until travel and tourism pick up. However, if there are any problems with the vaccine or economic recovery, travel and tourism could face continued difficulties in 2021.
Speaking to Hotel News Now, Amanda Hite, president of hotel data analytics firm STR stated that, "We're anticipating the first half of 2021 will be where we expect to have potentially a vaccine, but control of the virus either through therapeutics or masks. (If) we are better at controlling the virus in the first half … the real pickup in business will happen in the second half."
Restaurants
Restaurants are another industry group that as a whole seem destined to survive. Since about 2015, more Americans have been dining out as opposed to spending on groceries, so the demand for the industry's product is likely there once the coronavirus pandemic ends and society can get back closer to normal. 
However, this doesn't mean that all restaurants are in the clear. Even in the best of times, running a restaurant is a tricky business, and on an individual basis, many fail even during strong economies. For investors, what this means is that while betting on the success of an individual restaurant can be a risky endeavor, betting on the recovery of the industry as a whole is a safer proposition. As with many other industries on this list, however, any extension of the pandemic or failure on the part of the vaccines could make 2021 another rough year for restaurants. 
According to analysts at Morgan Stanley, however, there are a few trends supporting the success of restaurants. Digital and delivery penetration was already on the upswing before the pandemic, and continuing mobile use will help provide higher-margin transactions for restaurants. Continued remote work — which peaked at 50% according to the U.S. Bureau of Labor Statistics — should also help support mobile app orders and delivery.
Make Your Money Work for You
The Arts
Any industry that involves indoor spaces or crowds of people has had a rough 2020. The arts and recreation industry certainly counts itself in this category. Museums, libraries, galleries and other artistic venues have been either shut down or at limited capacity for the bulk of the year. For these types of businesses to recover, they need bodies in the door, and that just won't happen until the vaccine is distributed across the nation. 
The good news for this industry is that there is always a demand for these types of activities. The bad news is that in-person attendance may be limited or even restricted for a long time to come. According to James S. Snyder, the director emeritus of the Israel Museum in Jerusalem and executive chairman of the Jerusalem Foundation, "Going forward, museums will need new strategies for producing and presenting rich programming while no longer being able to rely on the robust attendance figures that have helped enable their success—and for continuing to engage and educate their audiences both on-site and throughout the communities they serve." Snyder considers the "golden age of museums" to have passed, at least for now. 
Department Stores/Retail
Unlike some of the other industries on this list, department stores, and retail sales in general, were already in decline before the coronavirus struck. Global shutdowns and social distancing measures dealt retail another massive blow in 2020. Numerous high-profile retailers were forced into bankruptcy during the year, including Neiman-Marcus, Sur La Table and Brooks Brothers. According to S&P Global Intelligence, there were 49 retail bankruptcies as of mid-November, 2020, and 2021 might not be any better. 
Even if a vaccine receives a widespread distribution, there will likely still be a reluctance on the part of shoppers to pack into small places, and many have already grown accustomed to ordering goods online. Additionally, consumer money could still be tight in 2021, even with a vaccine. As Matt Katz, managing partner at global advisory SSA & Co. told MarketWatch, "People are going to have to replenish savings and nest eggs. They'll probably owe money to landlords and other obligations. [T]here's some catch-up they're going to have to do to put their finances back in place. That'll take some time."
Without a shift in consumer shopping patterns and/or the redesign of retail spaces, this industry could face another difficult year in 2021.
Make Your Money Work for You
The "COVID Economy" Stocks
No matter what's happening in the economy or in the stock market, there are always winners and losers. As dark as 2020 has been for the economy as a whole, some industries have actually benefited from the so-called "COVID economy." Specifically, industries catering to remote workers and stay-at-home citizens have thrived, including videoconferencing, food delivery companies and online streaming and shopping services.
Take the example of Zoom Video Communications. Although the company was already beginning to benefit from trends in remote work and videoconferencing, Zoom became a 2020 buzzword as remote workers were forced to use the service, and friends and families that were prevented from gathering used the company's services to stay in touch. As a result, Zoom stock soared nearly 500% YTD through December 18, 2020.
The big question for Zoom and other "COVID economy" stocks is, can the good times continue in 2021? Analysts like RBC's Alex Zulkin remain optimistic. Zulkin theorizes that once offices reopen, Zoom can upsell them on other products in addition to video conferencing, such as its cloud phone service and conference room products. The fact that Zoom is already an integral part of so many companies now makes them "very sticky," according to Zulkin. The same could be said of a number of stocks that have benefited from the lockdowns, such as streaming services like Netflix or food delivery companies like DoorDash.
More From GOBankingRates