All the Fights Between Debate Candidates on Social Security, Taxes and Campaign Fundraising
Here's where the candidates stand on these financial issues.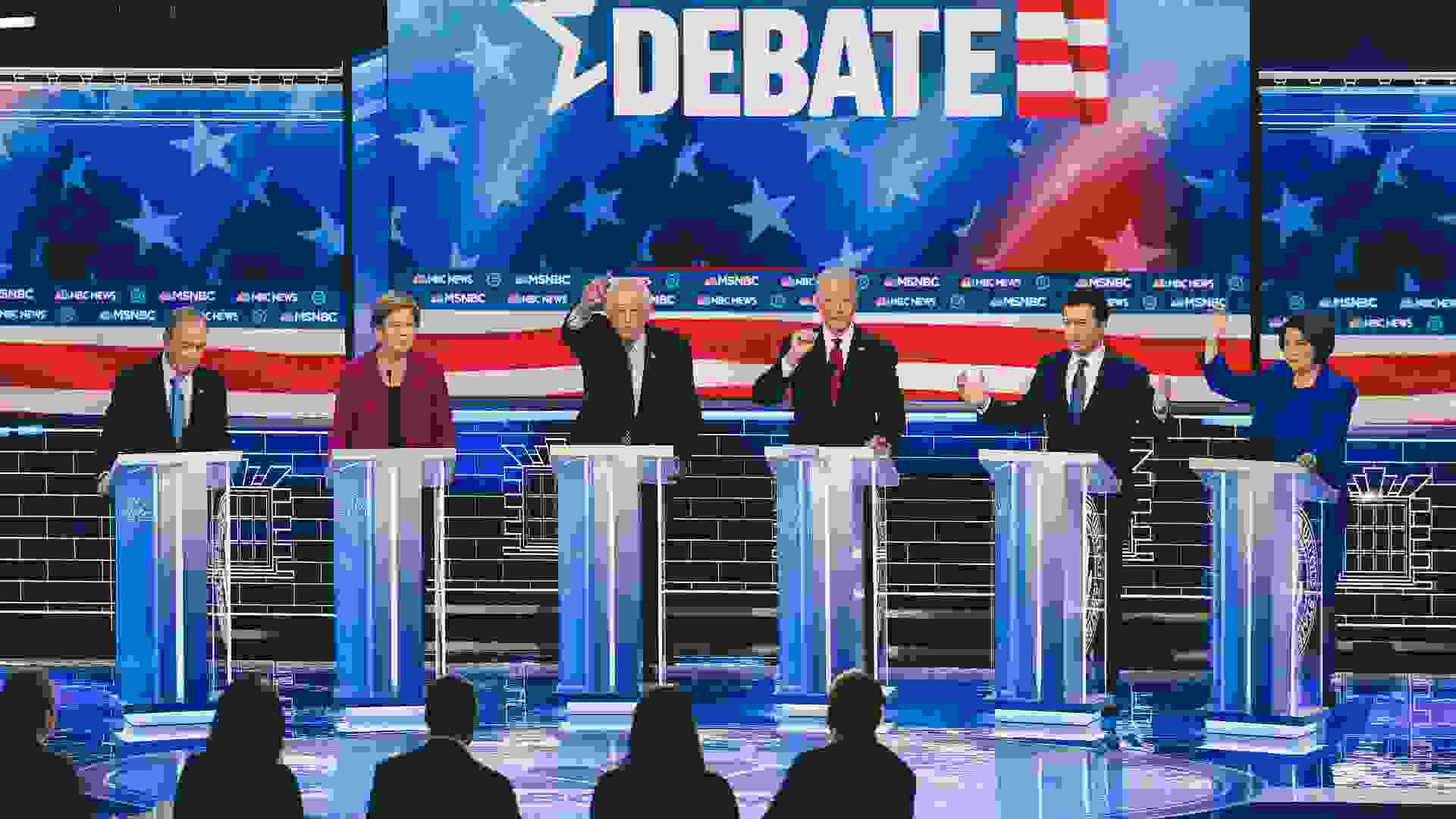 On Feb. 25, six Democratic presidential candidates are expected to take the stage in Charleston, South Carolina: Joe Biden, Mike Bloomberg, Pete Buttigieg, Sens. Amy Klobuchar, Bernie Sanders and Elizabeth Warren. These candidates have proposed reforms to Social Security, taxes and campaign fundraising laws, but — despite belonging to the same party — their ideas about these three pressing financial topics don't always align. Here's exactly what each of these candidates is proposing — and what they've said about their opponents' plans.
Last updated: Feb. 21, 2020
Make Your Money Work for You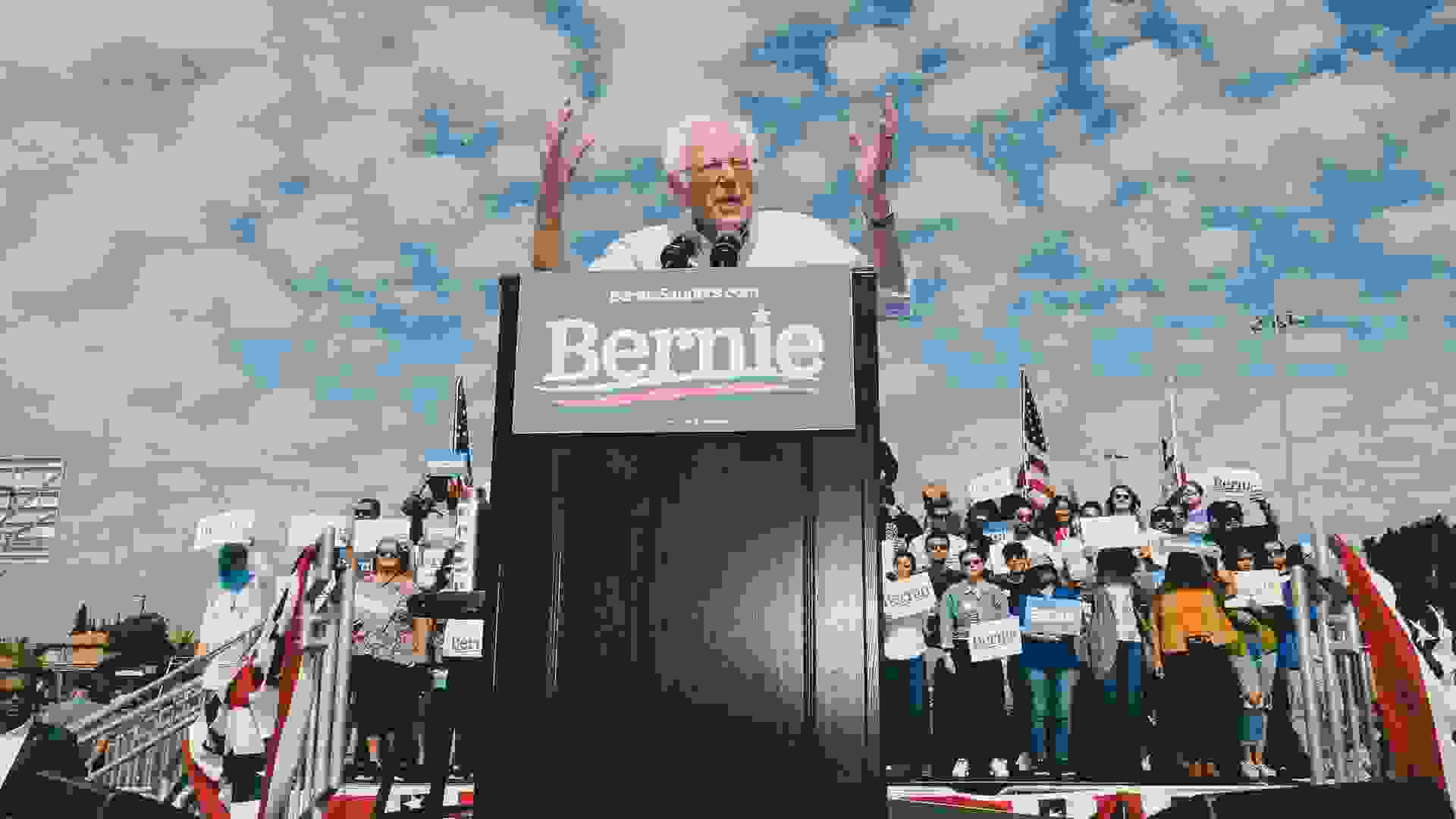 Social Security
As it stands, the Social Security program is set to face a funding shortfall by 2035, CNBC reported. The House Democrats are currently pushing for reform through the Social Security 2100 Act, but many of the presidential candidates have their own ideas for how to fix the program before it runs out of funds.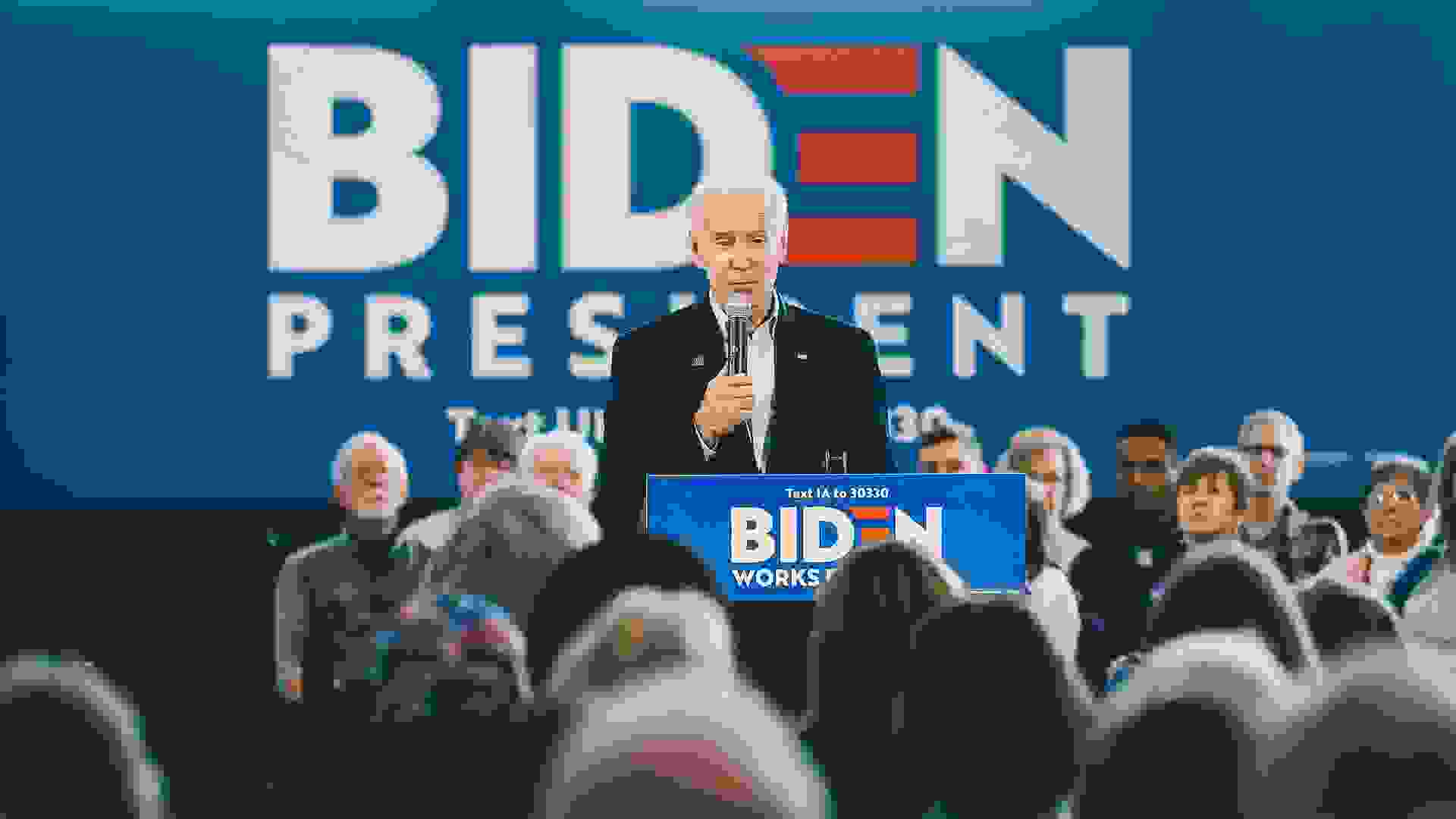 Joe Biden
Biden has outlined a "Biden Plan" that includes a number of action items to preserve and strengthen Social Security. His plan calls for the following:
Increase taxes on the wealthy to put Social Security on a path to long-run solvency
Keep Social Security public
Provide a higher monthly benefit for older Americans who have been receiving retirement benefits for at least 20 years
Provide Americans who have spent 30 years working with a benefit of at least 125% of the poverty level
Protect widows and widowers from steep cuts in benefits by allowing the surviving spouse to keep a higher share of the benefits
Eliminate penalties for teachers and other public-sector workers
Mike Bloomberg
Bloomberg has proposed introducing a new minimum benefit in Social Security. He also wants to provide a government-backed savings plan that has low fees and also provides a matching contribution for low-income workers.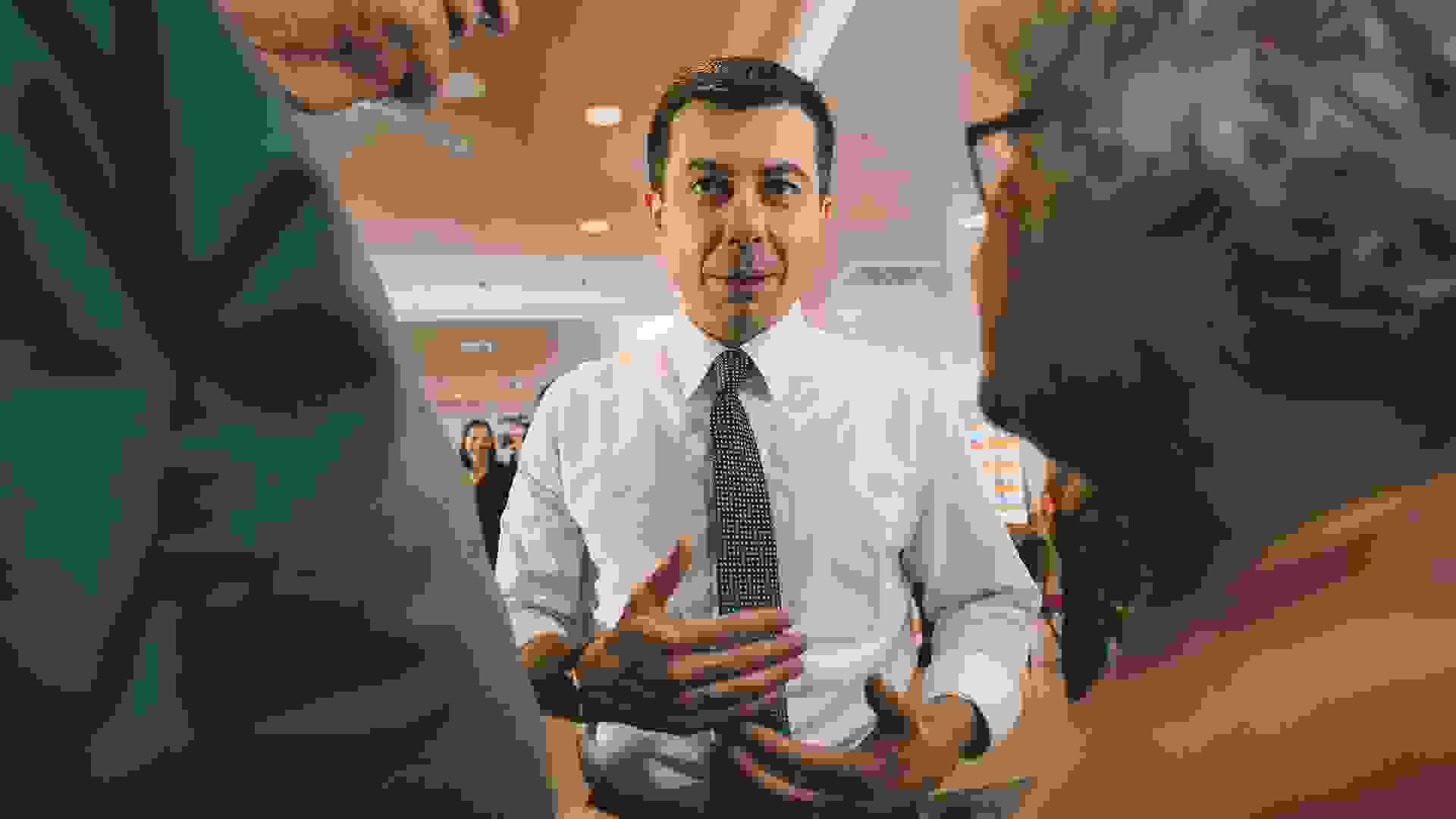 Pete Buttigieg
Buttigieg has proposed working with Congress to automatically adjust tax rates for high earners to protect Social Security in perpetuity. He has also proposed increasing Social Security benefits and counting years spent caring for a child, elderly or disabled dependent toward Social Security benefits.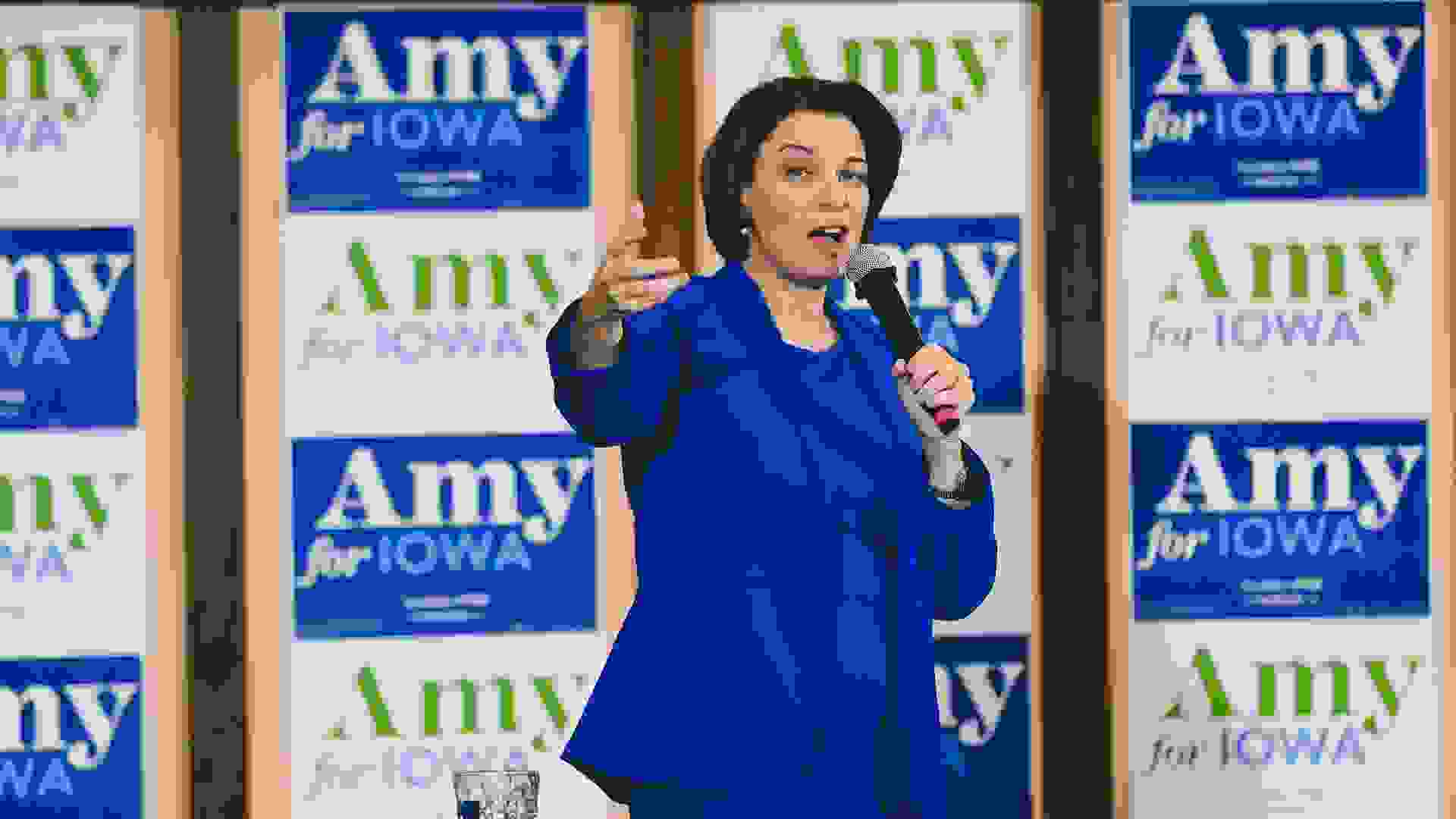 Amy Klobuchar
Klobuchar wants to extend the solvency of Social Security by lifting the Social Security payroll cap from $133,000 to $250,000. She also proposes strengthening and improving Social Security benefits for widows and caregivers.
When Social Security Runs Out: What the Program Will Look Like in 2035
Make Your Money Work for You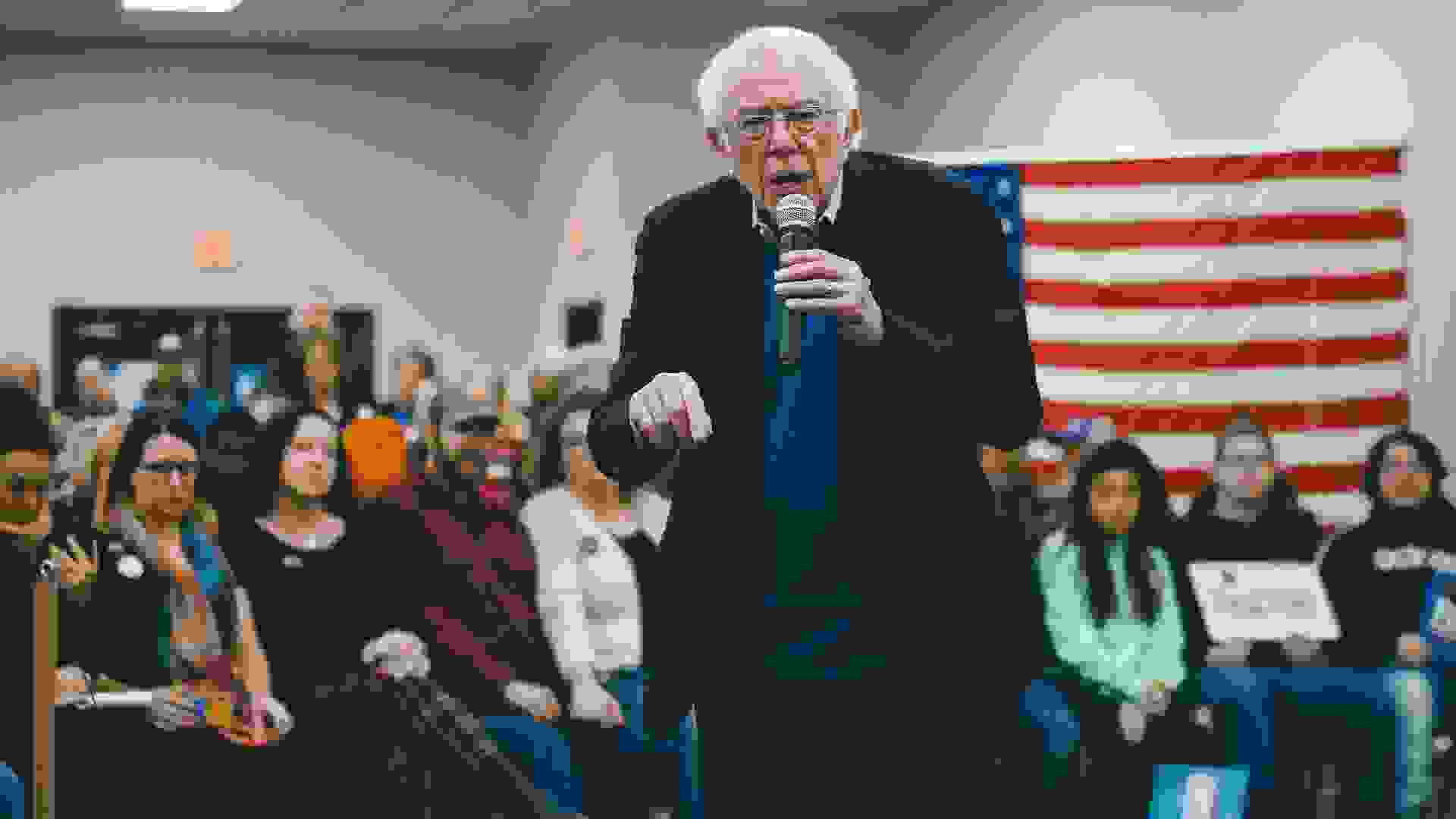 Bernie Sanders
Sanders hasn't specifically called out any of his fellow Democratic candidates on their Social Security proposals, but he has criticized the Republican party. "My Republican colleagues want to cut Social Security, but we have some bad news for them. We're not going to cut Social Security benefits. We're going to expand them," he states on his official campaign website.
Sanders' Social Security plan involves applying the payroll tax on all income over $250,000 to accomplish four main goals:
Ensuring Social Security remains funded for the next 52 years
Expanding all benefits, including a $1,300-a-year benefit for seniors with an annual income of $16,000 or less
Increasing the minimum benefits paid to low-income workers when they retire
Establishing a Consumer Price Index for the Elderly to ensure that cost-of-living adjustments keep up with the rise in costs of healthcare and prescription drugs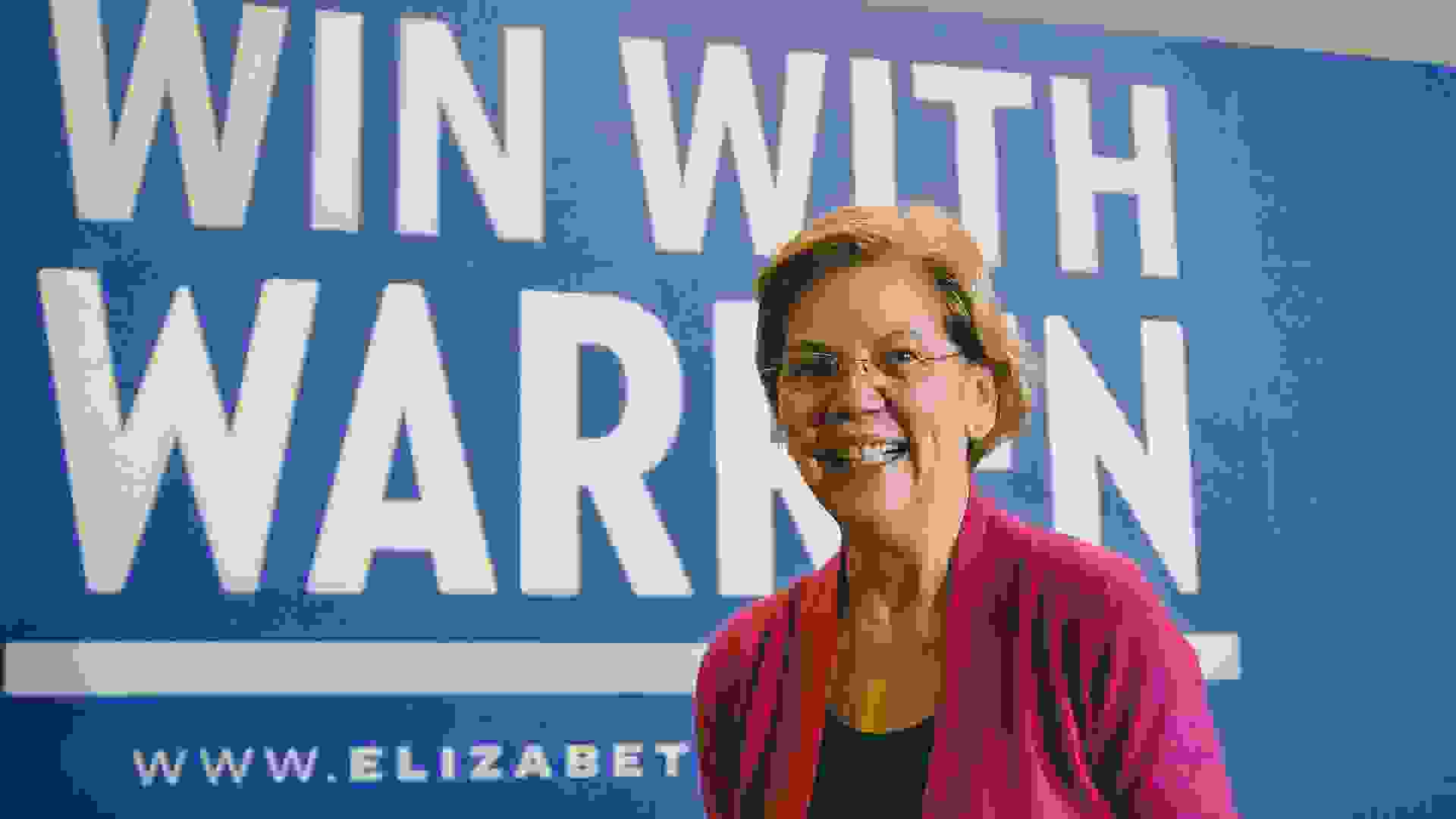 Elizabeth Warren
Warren has announced a plan "to provide the biggest and most progressive increase in Social Security benefits in nearly half a century." She wants to increase benefits immediately by $200 a month, and specifically increase benefits for lower-income families, women, people with disabilities, public-sector workers and people of color. Warren said she will finance these changes by increasing mandated Social Security contributions for the top 2% of earners.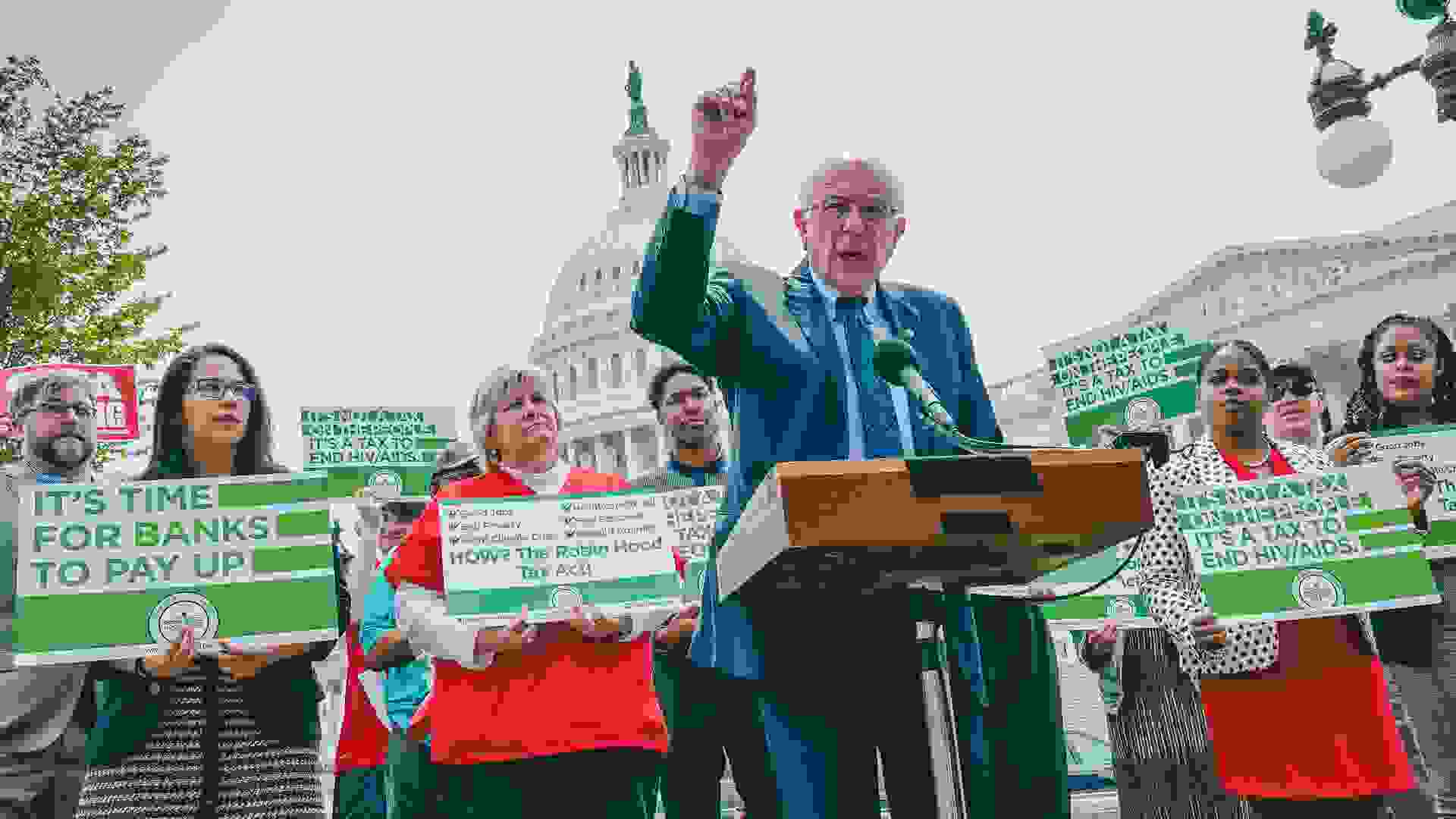 Taxes
Tax policies proposed by the Democratic presidential candidates include raising taxes on the wealthy and eliminating subsidies for the fossil fuel industry. Here are the tax plans outlined by each of the six candidates who are expected to be a part of the Feb. 25 debate.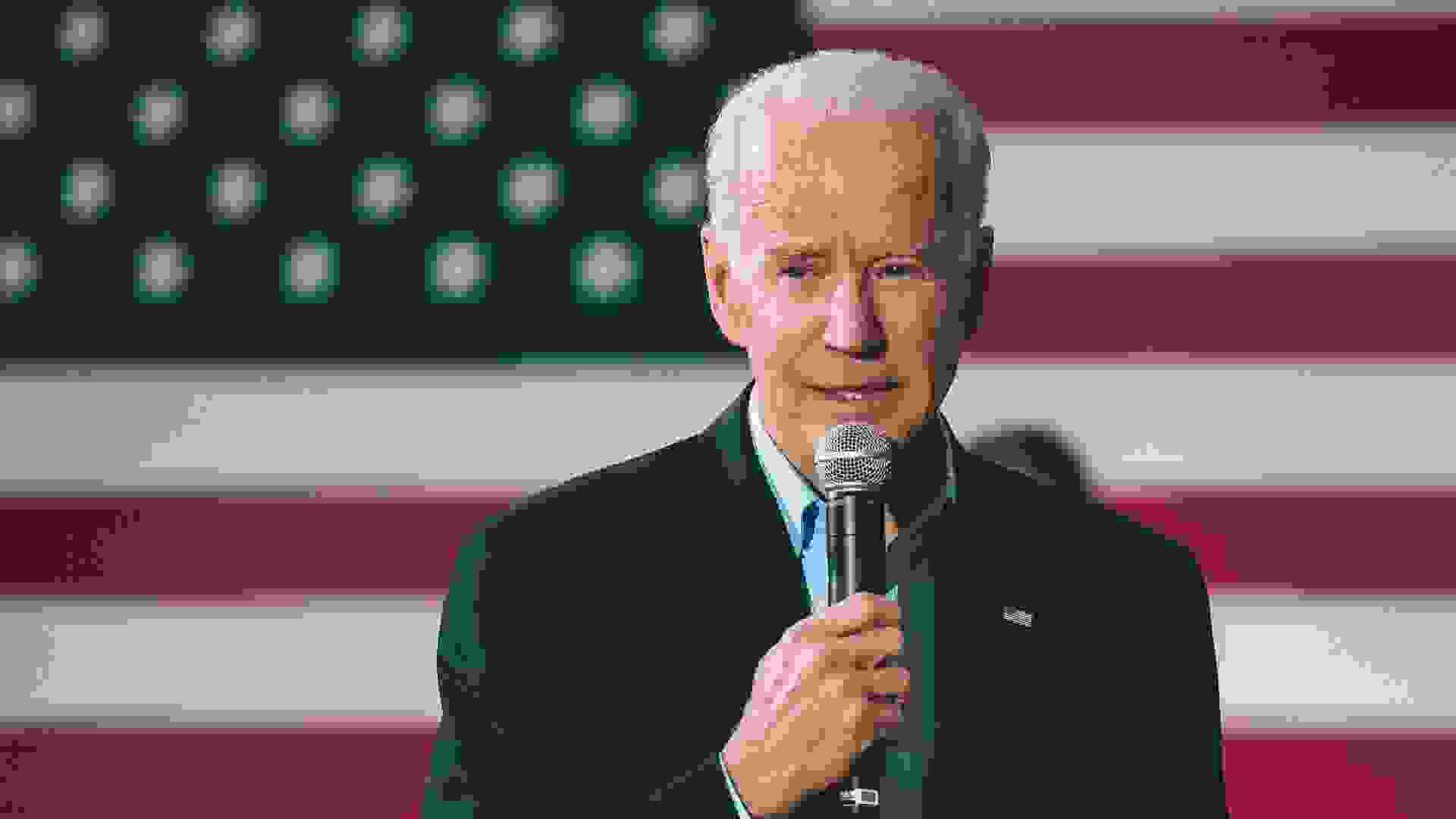 Joe Biden
Biden unveiled his tax plan in December 2019, proposing a $3.2 trillion increase in taxes — which is less than the increases proposed by his fellow candidates, Politico reported. His plan includes raising the corporate tax rate from 21% to 28%, placing a minimum tax on companies' pretax income, sanctioning countries that facilitate tax avoidance to curb the ability of corporations to shift their profits offshore, and doubling the global minimum tax on offshore corporate income from 10.5% to 21%.
He proposes raising the highest individual income tax rate from 37% to 39.6%, taxing capital gains and dividends at the same rate as ordinary income for those earning at least seven figures and capping tax breaks for the wealthy at 28%.
Biden's camp said he unveiled his plan to be transparent with voters about how he would pay for his policies to fight climate change and expand access to healthcare and education. He has accused his rivals of lacking transparency about how they would pay for their proposed policy changes.
Make Your Money Work for You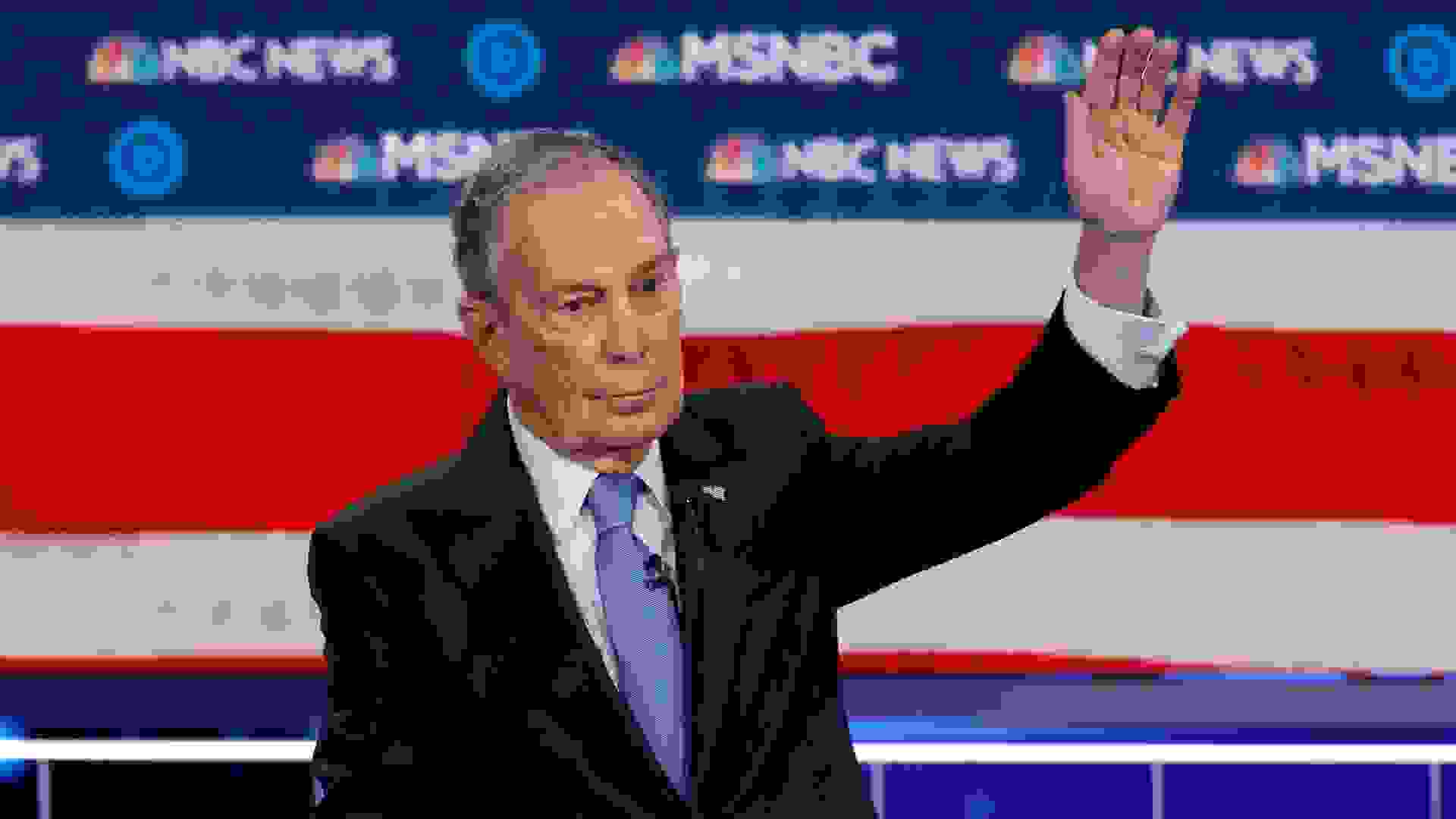 Mike Bloomberg
Bloomberg believes that the current U.S. tax system isn't fair, and he has outlined a plan that he said would make taxes simple and more equitable. His tax plan calls for the following:
Reversing Trump's tax cut on high-income earners and raising the top rate back to 39.6%
Imposing a new 5% surtax on incomes above $5 million
Taxing capital gains at the same rate as ordinary income for taxpayers above $1 million
Introducing new measures to prevent tax avoidance
Closing loopholes like the "pass-through" 20% deduction and the "like-kind" provision
Raising the corporate tax rate from 21% to 28%
Tightening restrictions on the use of tax havens
Although Bloomberg believes in raising taxes on high-income earners, he spoke out against Warren's proposed wealth tax during the Feb. 19 debate: "I disagree with the senator on the wealth tax but I do agree with her that the rich aren't paying their fair share," he said. "We should raise taxes on the rich. I did that as mayor in New York City."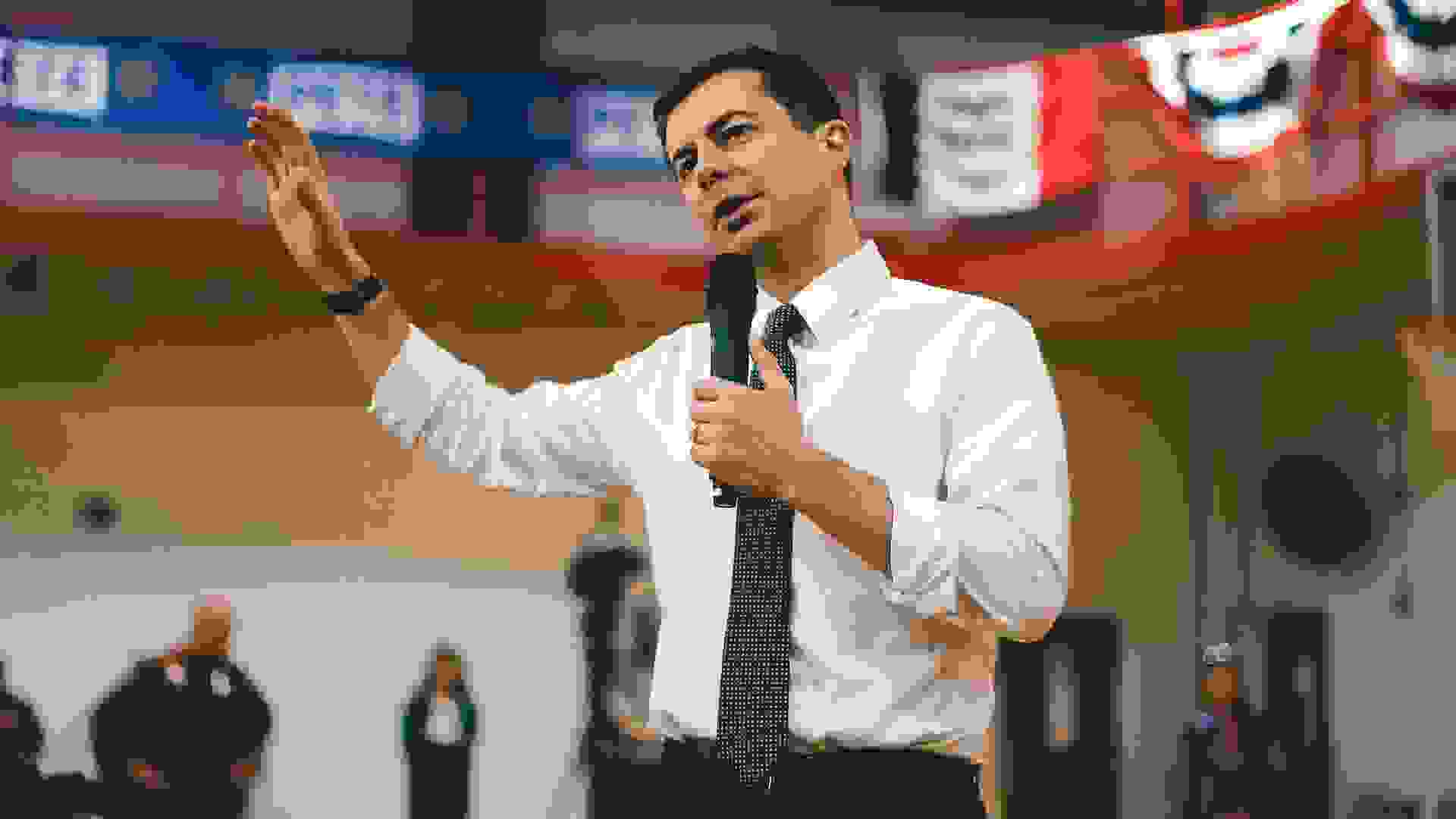 Pete Buttigieg
At the December 2019 debate, Buttigieg called out Warren's wealth tax proposal for being "extreme," The Hill reported.
"We're being offered a false choice: You either go all the way to the extreme, or it's business as usual," he said. "Yes, taxes on individuals and on corporations are going to have to go up. We can also be smart about the promises we're making, make sure they're promises we can keep without the kind of taxation economists tell us would hurt the economy."
Buttigieg's campaign told the IndyStar that he plans to raise $2.1 trillion by reforming the capital gains tax on the top 1% of earnings and an additional $2.2 trillion by eliminating tax cuts and reforms implemented by President Donald Trump that benefit the wealthy.
Make Your Money Work for You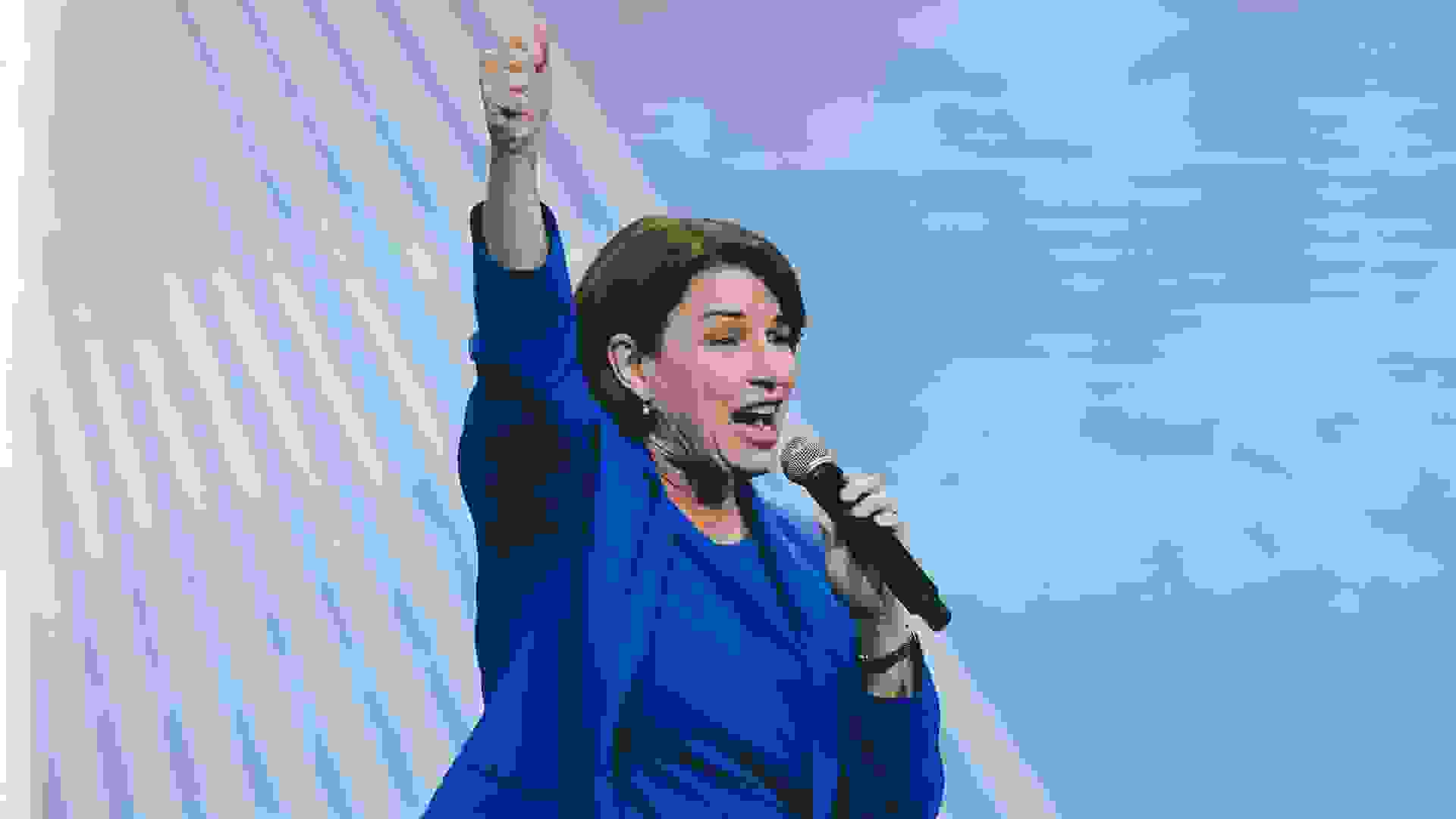 Amy Klobuchar
Klobuchar supports an increase in the capital gains tax rates, wants to raise corporate taxes but keep rates lower than before 2017, plans to expand the earned income tax credit and supports increasing existing taxes on high-income earners, Politico reported.
She also wants to implement tax credits to help retrain workers who lose their jobs to automation, AP reported.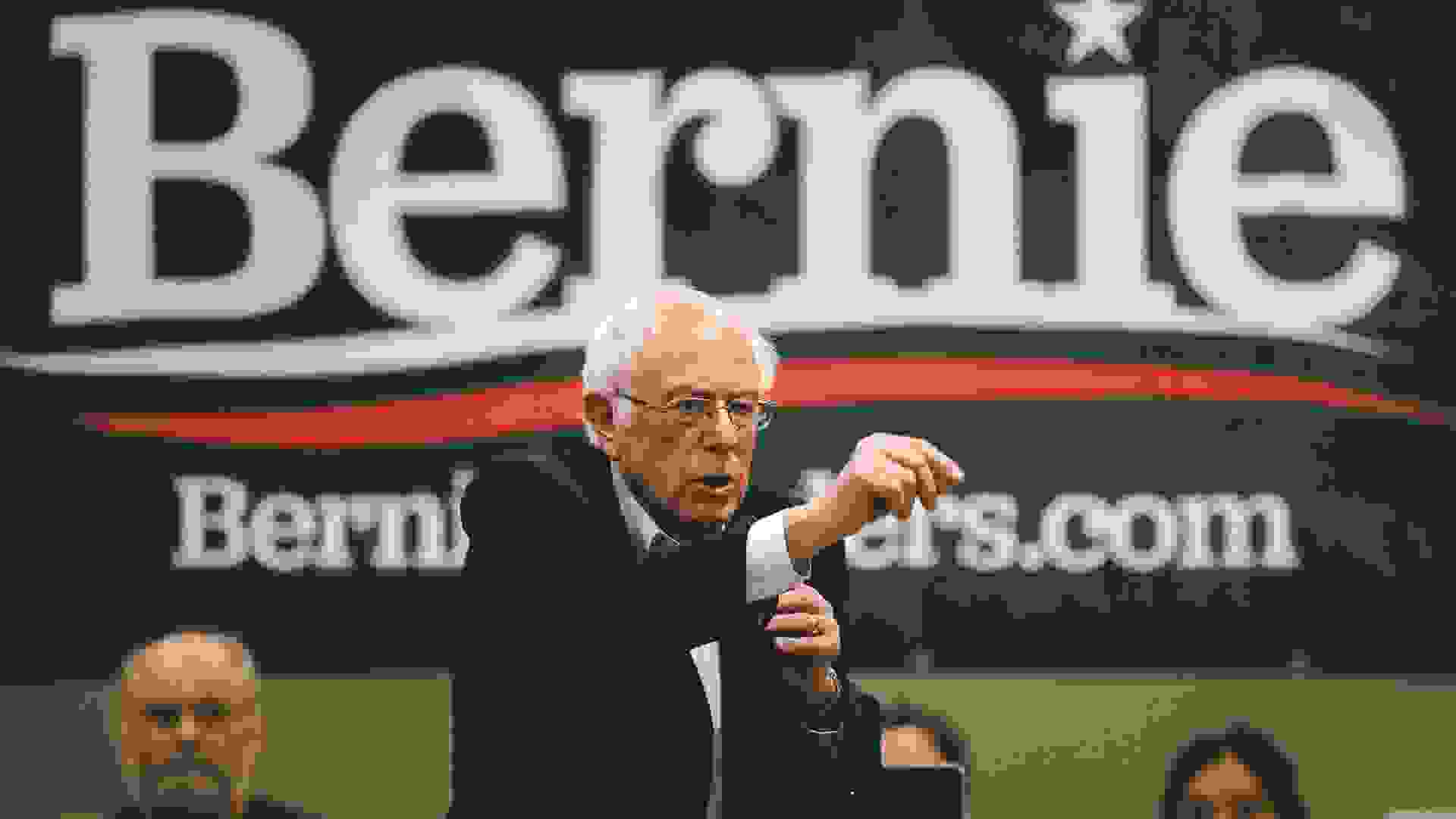 Bernie Sanders
At the debate on Feb. 7, Sanders said, "The way you bring people together is to make it clear that we're not going to give tax breaks to billionaires and large corporations; they're going to start paying their fair share of taxes."
Sanders has outlined a tax plan to help ease income inequality. He would increase corporate taxes based on the company's compensation ratio between the CEO and the median worker. Under this plan, corporate taxes on every private and publicly held corporation with annual revenue of more than $100 million would rise between 0.5% and 5%.
Sanders also wants to establish an annual tax on the extremely wealthy — those with a net worth of $32 million or more. In addition, he wants to implement a plan to ensure the wealthy are paying their fair share of taxes. This plan includes:
The For the 99.8 Percent Act to establish a progressive estate tax on multimillionaire and billionaire inheritances
The Corporate Tax Dodging Prevention Act to eliminate offshore tax scams
The Inclusive Prosperity Act to tax Wall Street speculators
The Social Security Expansion Act to eliminate the income cap on Social Security payroll taxes
Ending special tax breaks on capital gains and dividends for the 1%
Increasing the tax rate on income above $10 million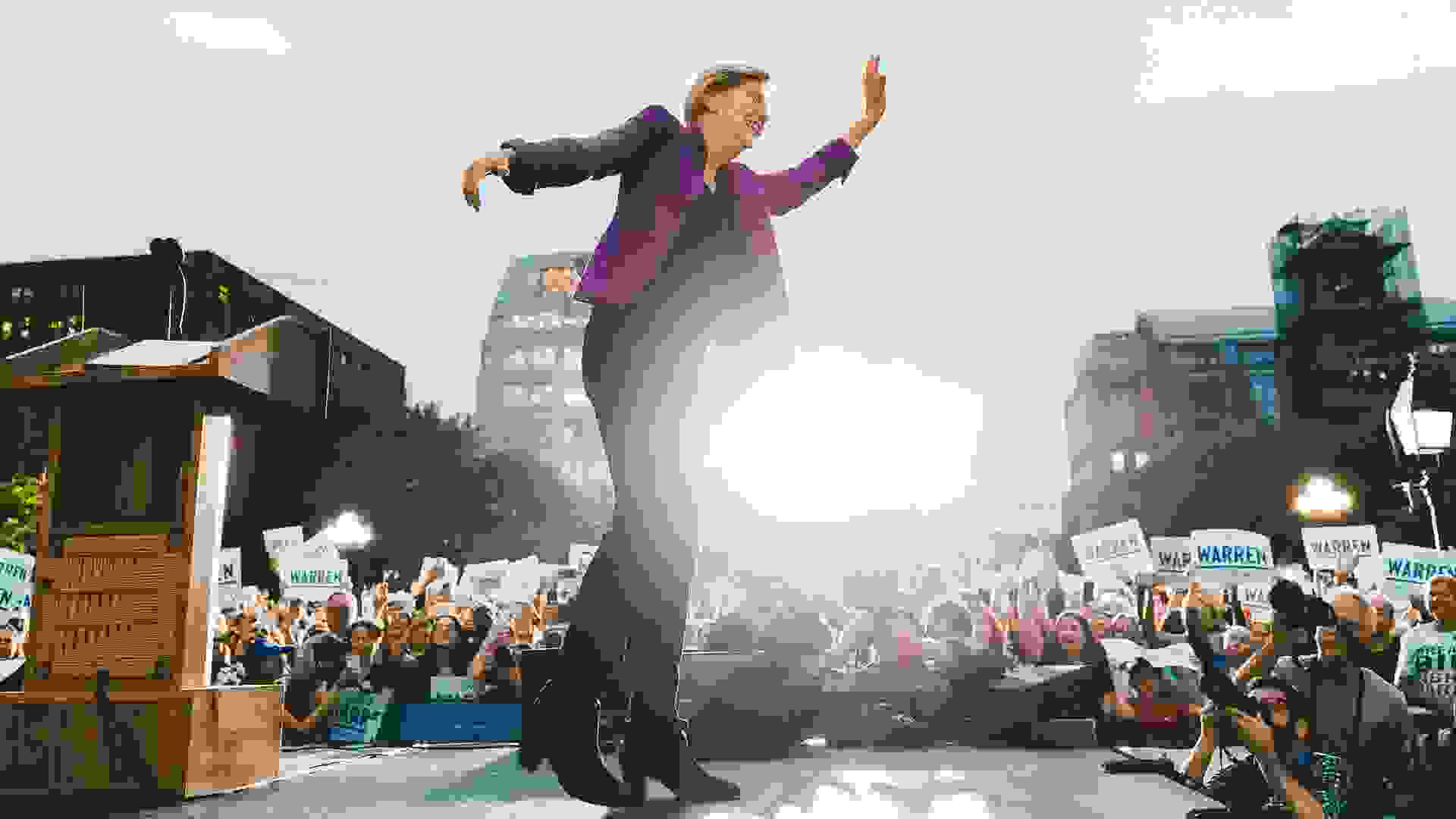 Elizabeth Warren
During the Feb. 7 debate, Warren said, "Let me tell you just one of the things we can do with a two-cent wealth tax. We can cancel student loan debt for 43 million Americans, and because African Americans have to borrow more money to go to college, borrow more money while they're in college and have a harder time paying it back when they get out, that one law is going to help close the black-white wealth gap for people with student loans by about 20 points."
Warren proposes implementing an Ultra-Millionaire Tax that would apply to households with a net worth of $50 million or more. The new tax would require households to pay an annual 2% tax on every dollar of net worth above $50 million and a 6% tax on every dollar of net worth above $1 billion.
She also proposes an Excessive Lobbying Tax that will apply to corporations and trade organizations that spend over $500,000 per year lobbying the U.S. government and a Real Corporate Profits Tax that would implement a 7% tax on every dollar of profit above $100 million that a corporation earns. Warren also wants to raise taxes on gun manufacturers in an effort to prevent gun violence.
Find Out: What Can I Write Off on My Taxes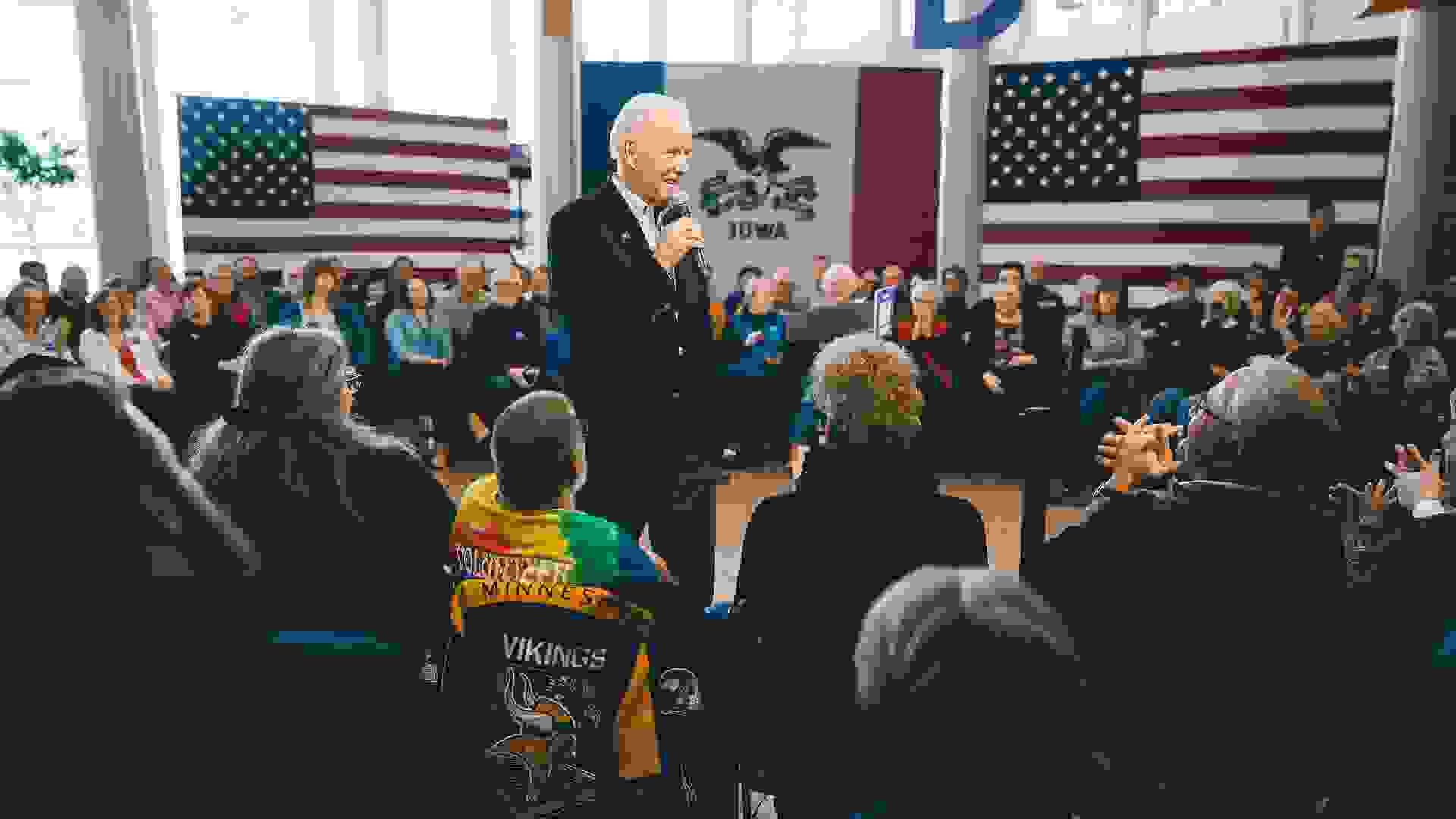 Campaign Fundraising
Democrats have long called for campaign finance reform, with most of the remaining candidates agreeing that unlimited spending should not be allowed in politics. Some candidates have set their own limits on how they are raising money for their campaigns, with the leading candidates swearing off taking any funds from corporate PACs, Politico reported.
Here's what the candidates have said about campaign fundraising.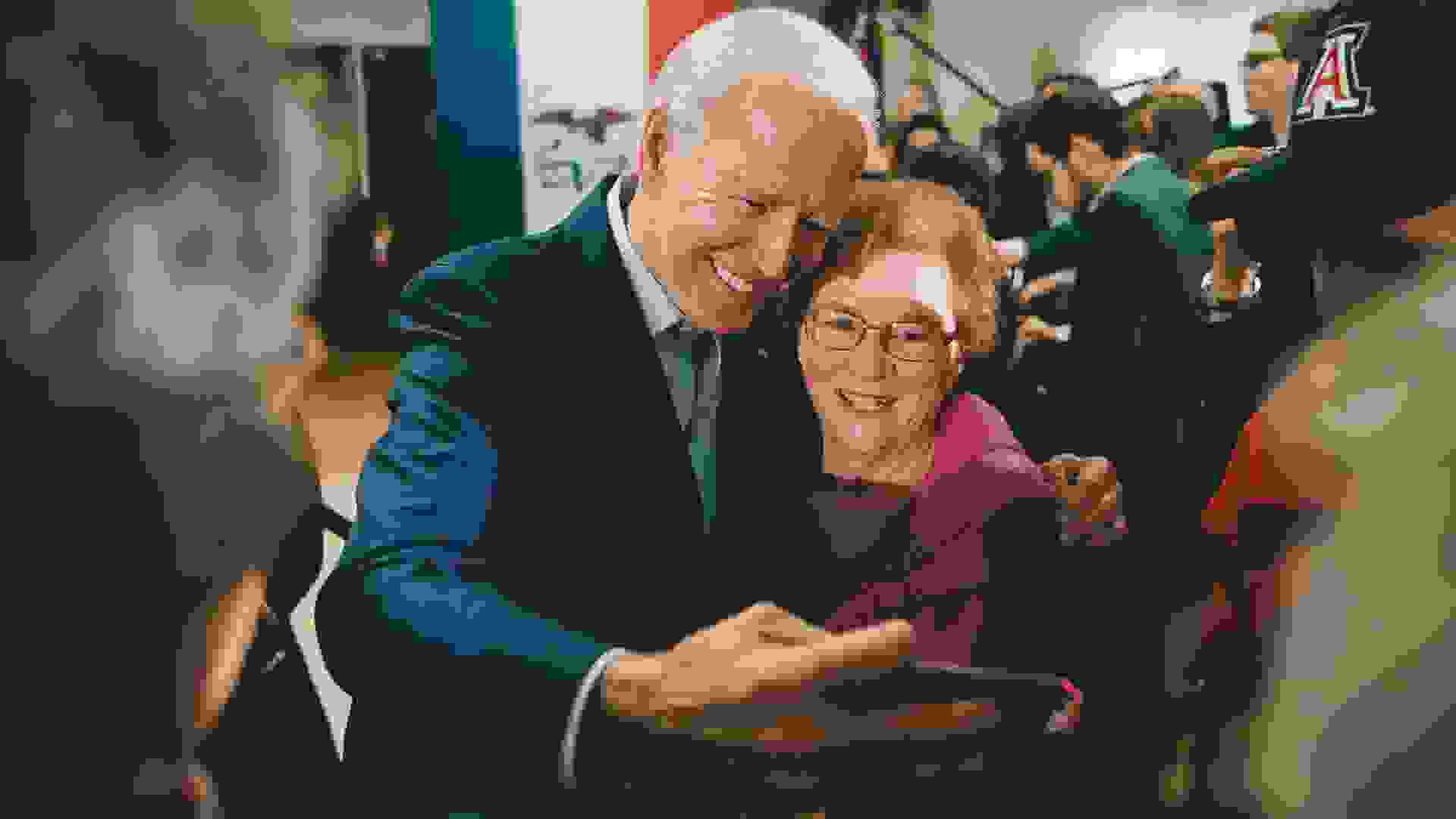 Joe Biden
Biden has outlined a number of measures he wants to introduce to reduce the influence of money on politics:
Implement a constitutional amendment that requires candidates for federal office to solely fund their campaigns with public dollars
Enact legislation to provide voluntary matching public funds for federal candidates receiving small-dollar donations
Establish disclosure agreements that mandate that any online electioneering communication that originates abroad is identified and flagged, to keep foreign money out of U.S. elections
Restrict Super PACs
Require ads and other communication that advocates for or against a candidate for federal office to disclose funding sources
Bar dark money groups from spending in elections
Ban corporate PAC contributions to candidates
Make national party conventions publicly funded
Close the loophole that allows officers and directors of federal contractors to contribute to federal candidates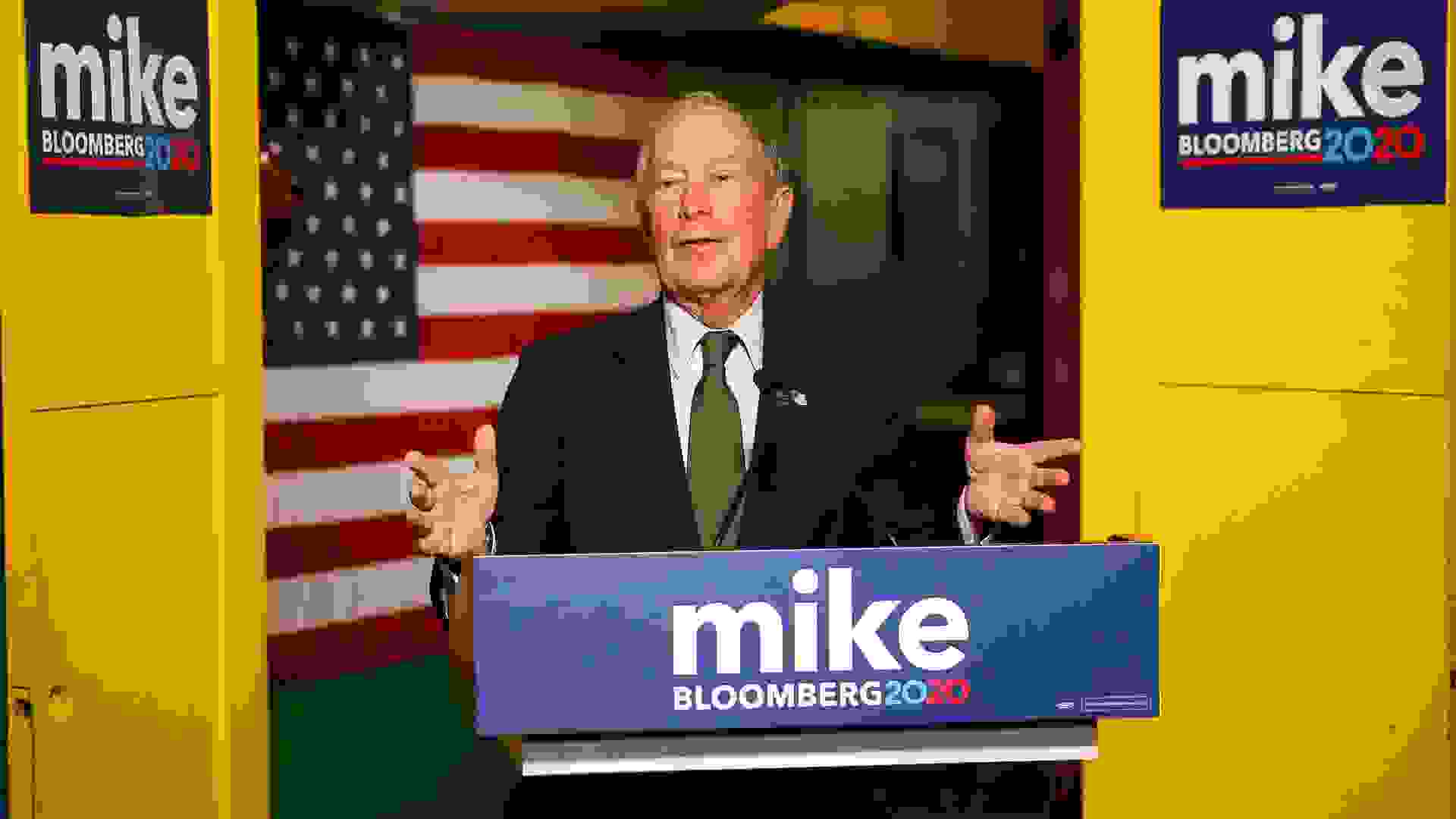 Mike Bloomberg
Bloomberg has famously funded his own campaign. As of Feb. 14, he had spent $386 million on advertising alone, CNN reported. He's defended his unprecedented campaign spending, stating at a stump speech in Arizona last November that his use of his own funds makes him less susceptible to corruption.
"I will be the only candidate in this race who isn't corruptible, who isn't going to take a penny from anyone, and will work for a dollar a year," he said, according to Newsweek.
Sanders, however, has said that he feels Bloomberg is trying to buy his way into the White House. "We believe in old-fashioned democracy: one person, one vote, not billionaires buying elections," Sanders said at a recent rally in North Carolina, NBC News reported.
Make Your Money Work for You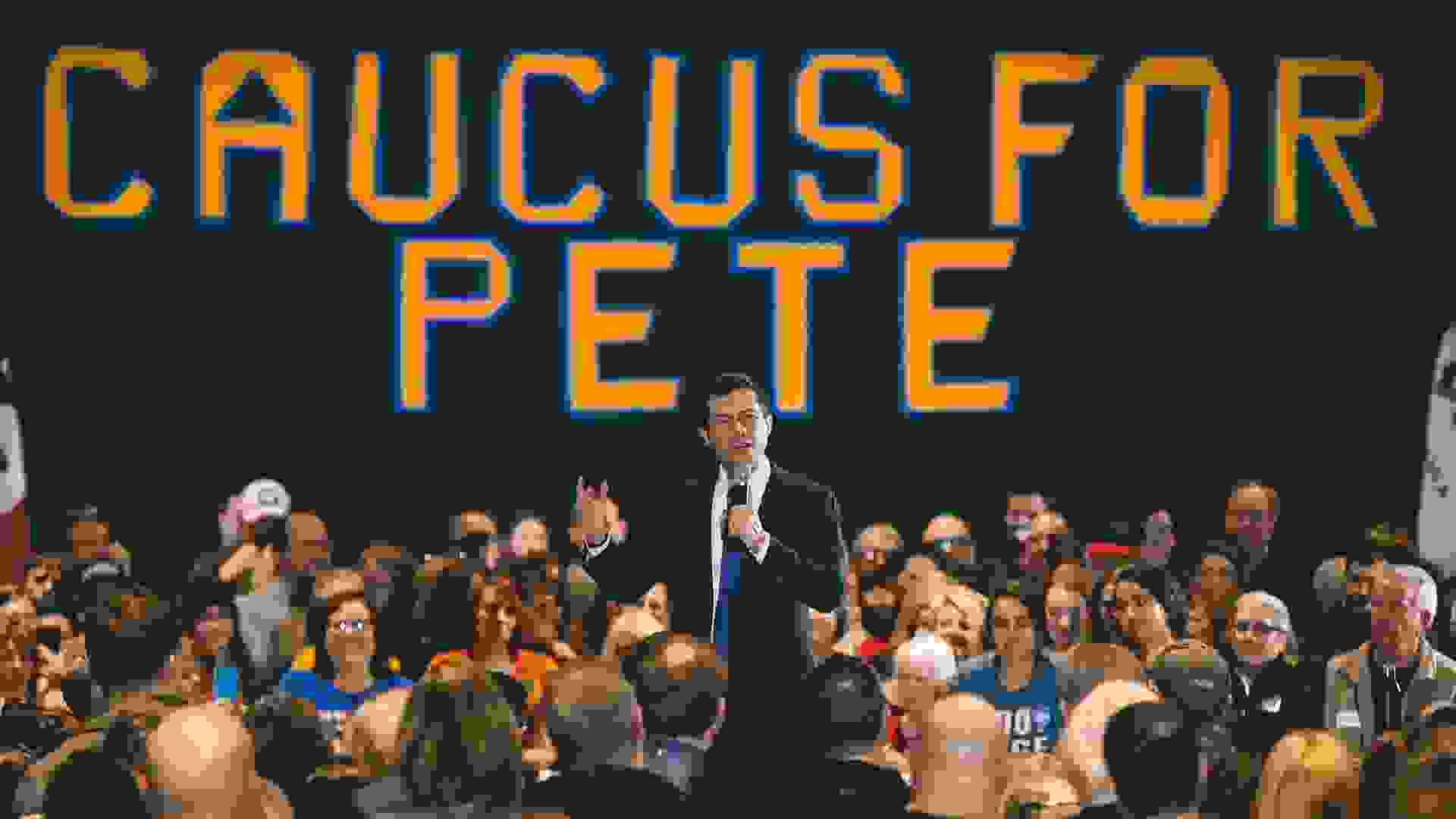 Pete Buttigieg
Warren has criticized Buttigieg about his willingness to hold closed-door fundraisers with wealthy donors.
"The mayor just recently had a fundraiser that was held in a wine cave full of crystals and served $900-a-bottle wine," she said during the December 2019 Democratic debate. "Think about who comes to that. We made the decision many years ago that rich people in smoke-filled rooms should not pick the next president of the United States. Billionaires in wine caves should not pick the next president of the United States."
In response to the criticism Buttigieg received from Warren and others, his campaign announced that it would allow the press to attend all future fundraisers, as well as identify the individuals who were raising funds for him.
Despite this, Sanders doubled-down on criticisms of Buttigieg's billionaire donors during the Feb. 19 debate: "What we are saying, Pete, is maybe it's a time for the working class of this country to have a little bit of power in Washington, rather than your billionaire campaign contributors."
Buttigieg responded that his campaign is "fueled by hundreds of thousands of contributors."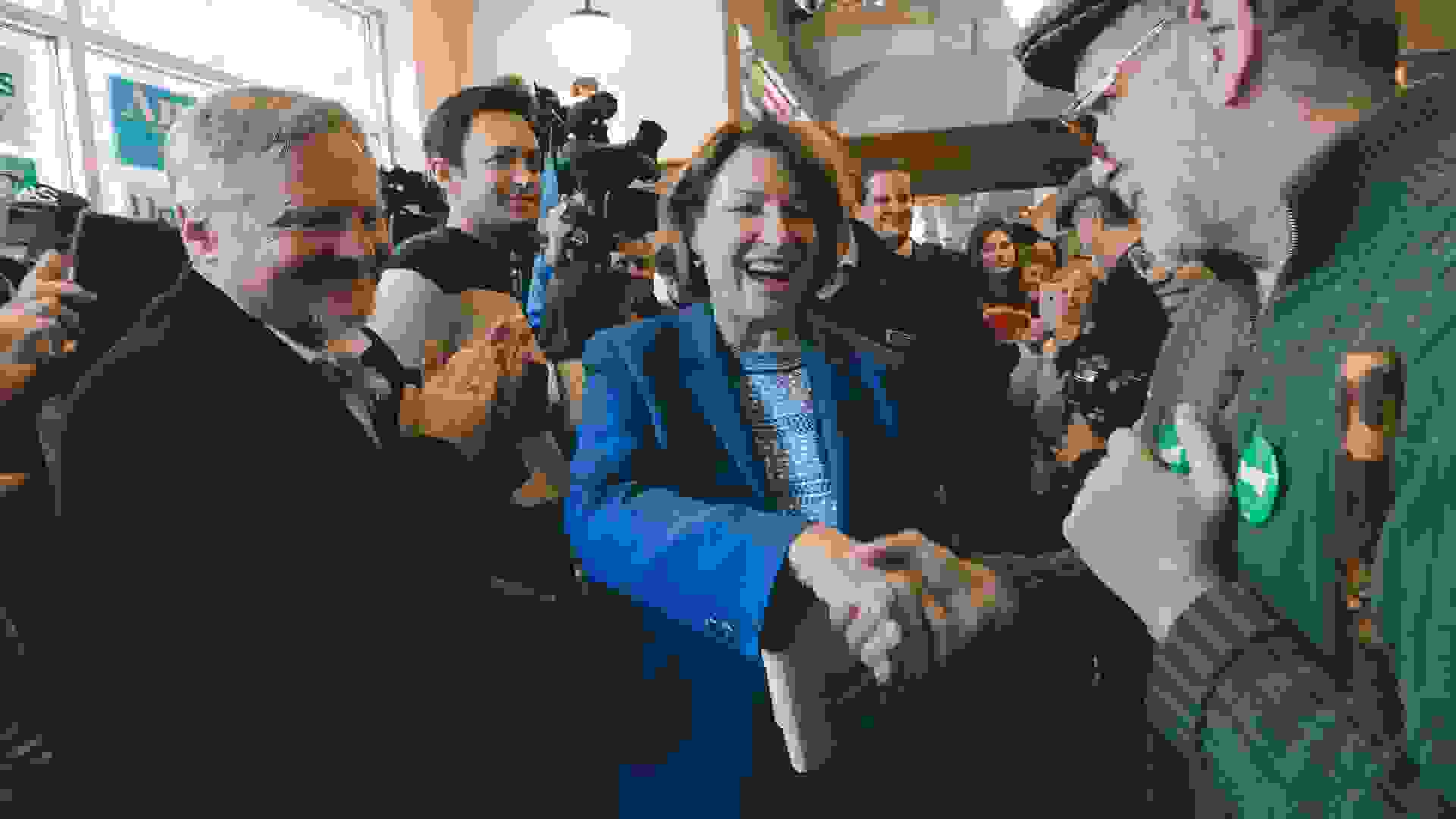 Amy Klobuchar
Klobuchar proposes an overhaul to the current campaign finance system that includes overturning Citizens United. She also wants to establish a multiple matching system for small donations to increase the power of small donors.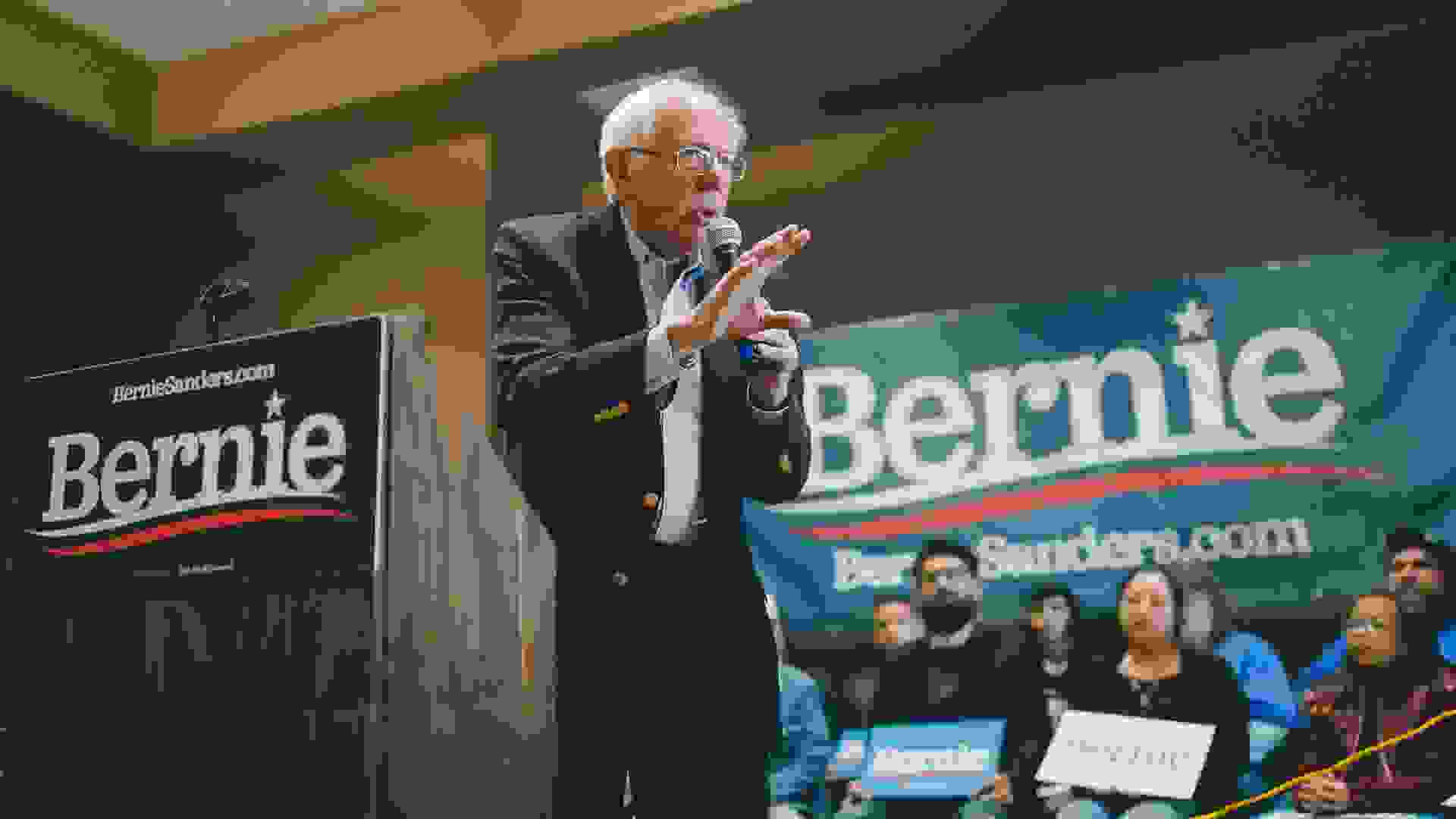 Bernie Sanders
Sanders famously has a grassroots-funded campaign and plans to implement new policies to take the money out of politics. He wants to ban all corporate contributions to the Democratic Party Convention and related committees, ban all corporate donations for inaugural events, cap individual donations at $500, replace the FEC with a Federal Election Administration and enact mandatory public financing laws for all federal elections.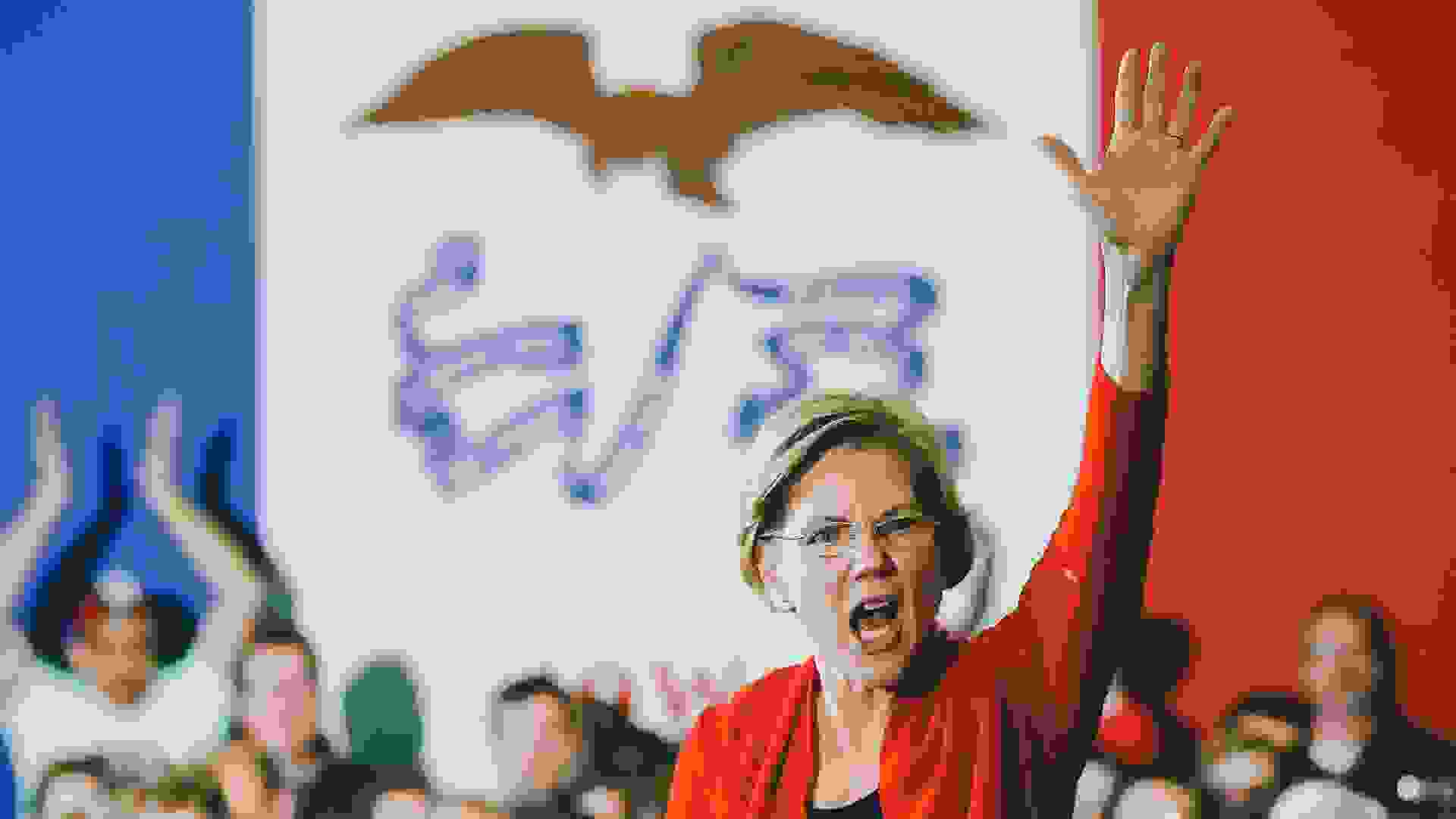 Elizabeth Warren
Warren has pledged not to take money from federal lobbyists or PACs — although she recently did not discourage a new super PAC from boosting her message, stating now that she'll get rid of super PACs if all the other candidates are willing. She also has limited contributions from fossil fuel and pharmaceutical companies, as well as executives from big tech companies, big banks, private equity firms and hedge funds to $200. She also wants to propose a number of changes to campaign fundraising:
Ban corporate PACs from contributing to federal candidates
Ban foreign-controlled and -influenced companies from spending in American elections
Prohibit campaign donations and political spending from being a consideration in the selection of an ambassador
Close loopholes to prevent unlimited donations from single-candidate Super PACs
Ban lobbyists from donating, bundling and fundraising for candidates
Ban corporations and lobbyists from donating to inaugural committees and place contribution limits on donations
Require disclosure of major donors, bundlers and finance events in presidential campaigns
Force dark money groups to reveal the sources of their funds
Establish small-dollar matching fund programs for candidates and parties
Lower contribution limits to individuals and political parties
Establish public financing for national party conventions
Restructure the FEC to improve enforcement
More From GOBankingRates
About the Author