Government Employees Sue Biden Saying Debt Ceiling Statute Is Unconstitutional, Ask Yellen To Keep Borrowing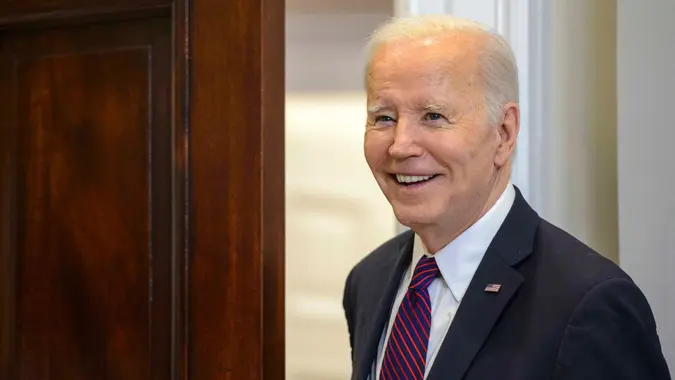 Shutterstock / Shutterstock
With debt ceiling talks stalled following a meeting on May 10 between President Joe Biden and House Speaker Kevin McCarthy, a government workers' union is allegedly suing Biden and Treasury Secretary Janet Yellen, Bloomberg reported.
The National Association of Government Employees (NAGE), which represents 75,000 federal agency and military employees, is suing the president and treasury secretary via a suit filed in a Boston federal court. NAGE is saying the Debt Ceiling Statute is unconstitutional — and that Biden and Yellen should not have the power to choose which bills to pay if the debt ceiling isn't raised.
"While not challenging here in principle the controversial proposition that Congress can limit the indebtedness of the United States, plaintiff asserts that Congress may not do so without at least setting the order and priority of payments once that limit is reached, instead of leaving it to the president to do so," the lawsuit stated.
With the lawsuit, NAGE is looking to ensure that the Biden administration could not suspend federal government operations or furlough government employees if the U.S. defaults on its debts.
Experts have said that defaulting on public debt could have "disastrous consequences" for our nation's economy. Yellen previously stated that failing to raise the debt ceiling could create an "economic catastrophe," CBS News reported.
More From GOBankingRates
Make Your Money Work for You