How the HOME Program Differs From Other HUD Programs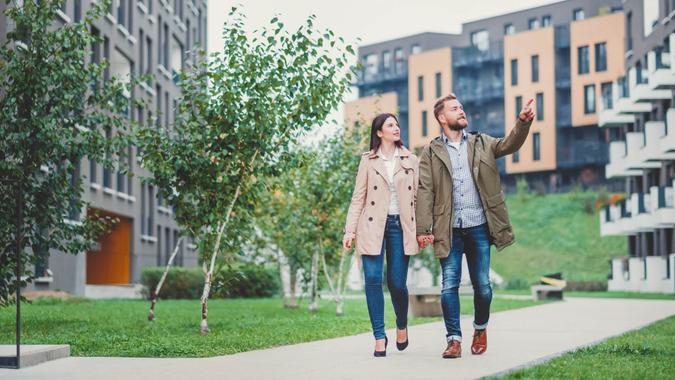 gremlin / Getty Images/iStockphoto
Do you know how the HOME Investment Partnerships Program works to benefit low-income households? Here's what you need to know about the HOME Program and how it differs from the primary programs administered by the United States Department of Housing and Urban Development (HUD).
Read: New HUD Report Shows U.S. Homelessness Was on the Rise Even Before COVID-19 Hit
Learn: What is SNAP & Is It The Same as Food Stamps?
HUD's Major Programs
The HOME Investment Partnerships Program is one of seven primary programs administered by HUD. Here's the full list of programs:
Mortgage and loan insurance through the Federal Housing Administration
Community Development Block Grants (CDBG). This program helps communities with economic development, job opportunities and housing rehabilitation
Section 8 certificates or vouchers that act as rental assistance for low-income households
Public or subsidized housing for low-income individuals and families
Homeless assistance provided through local communities (nonprofit and faith-based organizations also offer this assistance)
Fair housing, public education and enforcement
HOME Investment Partnership Act block grants. These grants develop and support affordable housing for low-income residents. 
What is the HOME Investment Partnerships Program?
The HOME Investment Partnerships Program was created by the 1990 Cranston-Gonzalez National Affordable Housing Act. HUD's Office of Community Planning and Development (CPD) administers the program.
HOME provides formula grants to state and local governments to create affordable housing for low-income households. These grants may be used to fund activities that include building, buying and rehabilitating affordable housing for rent or homeownership or providing direct rental assistance to low-income individuals. 
Make Your Money Work for You
Check Out: SNAP Benefits Available in Your State in 2022
How Does HOME Differ From Other HUD Programs?
HOME is the largest federal block grant designed to create affordable housing for low-income households. Its grants are distributed on a formula basis and are administered locally through community development departments or housing finance agencies. 
A participating jurisdiction for HOME may be a state, large city or urban county. Consortia, Indian tribes and territories may also participate. These jurisdictions must provide a 25% match for housing activities that are funded by HOME. 
Who Is Eligible for HOME Assistance?
HOME eligibility breaks down into three categories: grantees, activities and beneficiaries. 
Grantees
States are automatically eligible for HOME funds. They may receive the funds through formula allocation or $3 million, whichever is greater. Local jurisdictions are eligible for at least $500,000 under the formula grant allocation. If a community does not qualify for an individual allocation under the formula, they may join with one or more neighboring localities in a legally binding consortium. The members' combined allocation will be able to meet the threshold for direct funding.
Make Your Money Work for You
Activities
Participating jurisdictions may pick from several eligible activities to use HOME funds. A few activities where HOME funds may be used include home purchase or rehabilitation financing assistance to eligible homeowners and new homebuyers and building or rehabilitating housing for rent or ownership. HOME funds may also be used for other reasonable and necessary expenses related to the development of non-luxury housing.
Beneficiaries
Household eligibility varies for HOME assistance. There is no HOME assistance provided by HUD directly to individuals or organizations. 
For rental assistance, at least 90% of benefiting families must have incomes that are no more than 60% of the HUD-adjusted median income for the area. For rental projects with five or more assisted units, at least 20% of the units must be occupied by families with incomes that do not exceed 50% of the HUD adjusted median. Incomes of households receiving HUD assistance may not exceed 80% of the area median. 
Make Your Money Work for You
Learn More: SNAP Benefits: Find Your State's Payment Schedule For The Remainder Of The Year
What Values of Community Development Does HOME Reinforce?
Since the beginning of the HOME Investment Partnerships Program, it has been awarded more than $10.7 billion in HUD funds. More than 377,000 households have received HOME funding assistance. 
The HOME Investment Partnerships Program helps reinforce many important values of community development. Some of these principles include empowering people and communities to design and implement strategies tailor to their needs and priorities and strengthening partnerships among all levels of government and the private sector in the development of affordable housing. HOME also has a requirement that participating jurisdictions (PJs) match 25 cents of every dollar in program funds to mobilize community resources in support of affordable housing.
To determine your eligibility and learn about participating in the HOME program, contact your local or state government for more information. You may also contact the HUD field office that serves your area if your local government officials are unable to answer your questions.
More From GOBankingRates
Make Your Money Work for You