The Year in Polls: How People Voted on Top Money Topics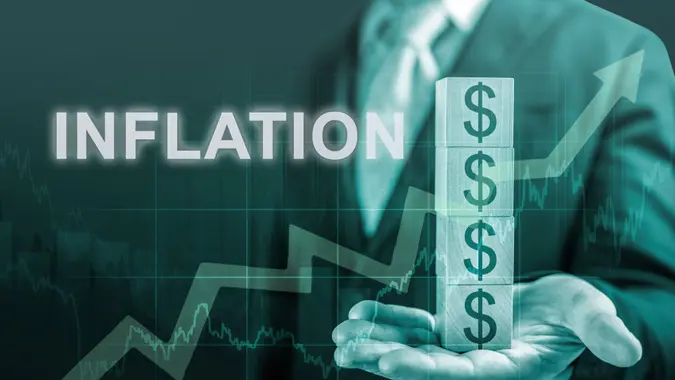 Pavel Muravev / Getty Images/iStockphoto
Between inflation, climbing interest rates, wide layoffs and fears over a recession, it's safe to say that it's been a whirlwind year for the U.S. economy. And it's all weighed on the hearts and minds (and wallets) of Americans. That much was evident in the midterm elections, as Americans flocked to the polls in November.
Take a Look Back: 2022 Year in Review
Learn: Should You Still Buy a Home in Today's Market?
According to estimates from the U.S. Elections Project, 47% of eligible voters showed up to cast their ballots in the midterms. Though money matters were far from the only issues at the forefront, they were top of mind. 
Here's a look at seven finance topics and concerns that helped push Americans to make their voices heard via their votes.
Inflation 
"Going into the 2022 midterms, all indications were that inflation and other economic factors would be the driving force behind decisions made in the voting booth," said Jonathan McCollum, chair of federal government relations, Davidoff Hutcher & Citron. "And for many voters, it was. In exit polls cited by CNN, a third of voters cited inflation as the issue that mattered most to them."
Make Your Money Work for You
Take Our Poll: Do You Think Student Loan Debt Should Be Forgiven?
Tax Reform
"Tax reform was a major issue for both Democrats and Republicans, and the results of the midterms showed a majority of Americans favoring Democratic tax reform proposals," said Professor Michael Collins, CFA of Endicott College in Beverly, Massachusetts. "Democrats are seeking to pass a new bill that would raise taxes on the wealthy and reduce taxes on the middle class. Republicans, on the other hand, are advocating for a simplified tax code with lower rates and fewer deductions."
Healthcare
"Healthcare was another key issue in the midterms," Collins said. "Democrats campaigned on the promise of expanding healthcare coverage and lowering costs. Republicans, meanwhile, promised to repeal the Affordable Care Act and replace it with a new healthcare system."
Social Security
"Ideas that were bandied about in the closing days of the campaign, such as the idea that Social Security would sunset every five years, were a turnoff for older voters looking for less volatility," McCollum said.
"Given the constant battles over routine monetary issues like the debt ceiling, it seems unimaginable that those who benefit from Social Security and similar programs would want to see those payments subject to constant reappropriations and endless political bickering. Having recently come off passing the Inflation Reduction Act, which lowered medical costs for seniors, Democrats were in a strong position to advocate for protecting the finances of older Americans and the voters responded."
Make Your Money Work for You
Jobs, Unionization and Minimum Wage 
"Young people came out in overwhelming numbers this election cycle, and money issues were likely a large factor for them," said McCollum.
"Young people feel strongly about having economic opportunity through jobs, and Democrats have been the party raising minimum wage thresholds in states across the country, likely earning their support. Support for unionization has also continued to grow. A Gallup poll from late 2021 showed two-thirds of Americans approved of labor unions — a level of support not seen since the 1960s. Here again, Democrats had the edge, with President Biden's infrastructure bill set to create countless union jobs. Though the recent vote averting the railroad workers strike may hurt Democrats' standing with pro-union voters, at least in the short term."
Student Loan Debt
"Student loan debt was a major issue for many Americans, and both parties proposed different solutions to the issue," Collins said. "Democrats proposed tuition-free college, while Republicans proposed capping loan amounts and creating more options for repayment."
Access to Legal Abortion 
"Access to abortions was also as much an economic issue as a moral or medical one, as the cost of giving birth to and raising a child is exorbitant and rising still," McCollum said. 
Make Your Money Work for You
More From GOBankingRates
Make Your Money Work for You