How To Live Well in 9 Big Cities Where Median Income Is Not Enough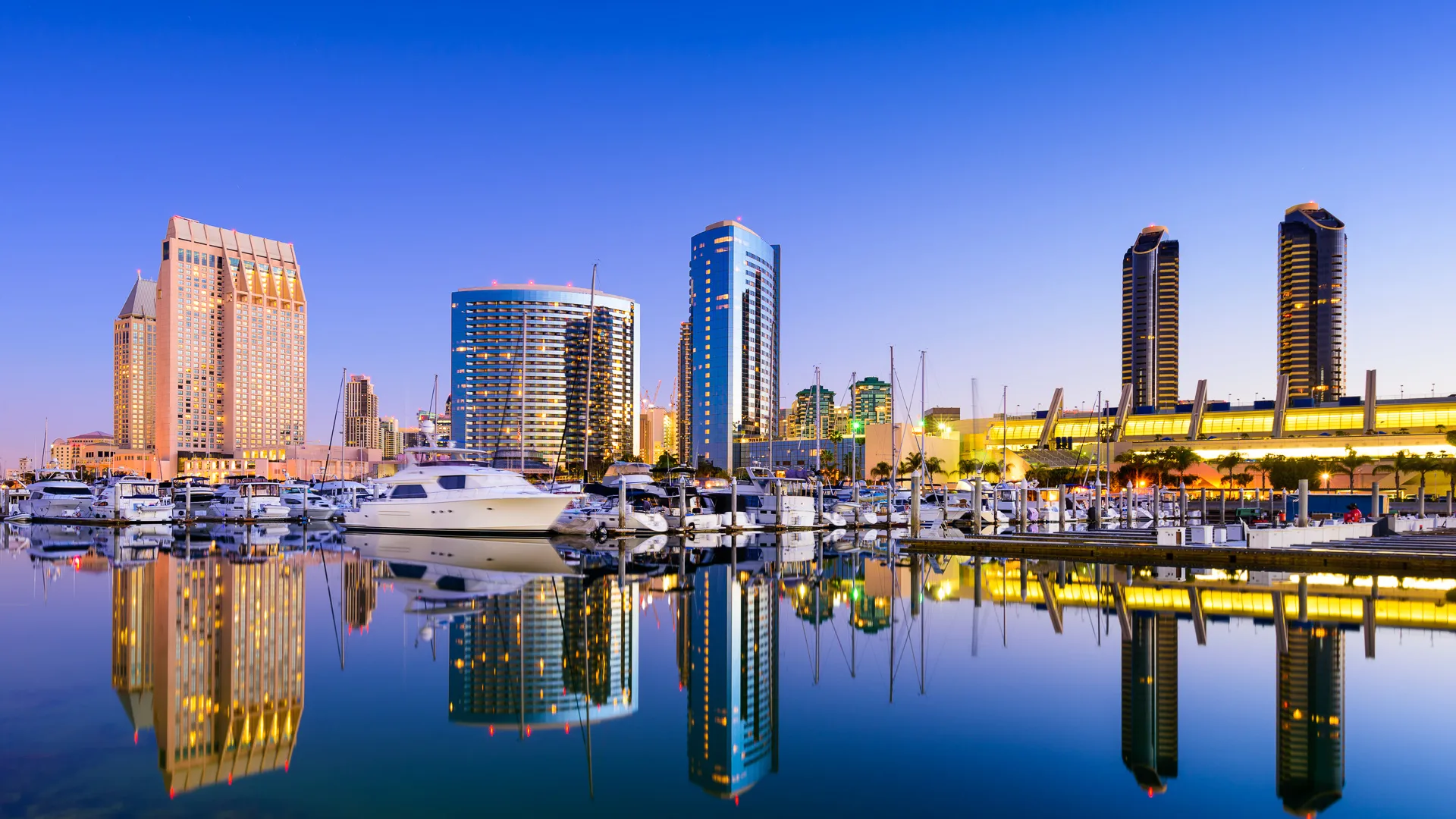 Living in the city has gotten more and more expensive and, unfortunately, wages haven't kept up. 
From increasing inflation, an exploding housing market and higher interest rates, it seems to be getting harder and harder to afford living in a desirable location. 
See: More Americans Can Afford To Buy a Home in These 20 Cities
Learn: 3 Things You Must Do When Your Savings Reach $50,000
GOBankingRates looked at how much it costs to live comfortably in major East Coast and West Coast cities, based on the 50/30/20 budgeting method that sets aside 50% of income for needs, 30% for desires and 20% for savings.
The median income is not enough to manage that in most of those cities, so many people need to find other income sources or ways to cut down on spending if they plan to save for retirement while covering expenses and trying to live a quality life.
Here are ideas on how to live well in nine of these expensive cities.
Tucson, Arizona
Median Income: $48,058
Amount Needed (Renter): $74,642
Tucson is home to Saguaro National Park and offers scenic beauty, as well as a bustling downtown. Unfortunately, the median income is less than $50,000 per year, while it takes nearly $75,000 per year to live comfortably. But this doesn't mean you can't live well in the area.
To enjoy Tucson while making a lower wage, you need to think creatively. Consider living with roommates to keep housing expenses low and using public transportation (which is about 3% cheaper than the national average) to lower costs.
Since Tucson is a palace of natural beauty, enjoy free outdoor activities more often, letting you soak in the great outdoors without breaking the bank. If you can keep your main expenses under control, you can live in Tucson without feeling crunched financially.
I'm a Real Estate Agent: Here Are the 6 Cities Where You Should Avoid Buying a Home This Summer
Discover: 15 Cities Where Houses Are the Best Bargains Right Now
Make Your Money Work for You
Fresno, California
Median Income: $57,211
Amount Needed (Renter): $88,151
Fresno is a centrally located city in California that offers big-city vibes at a lower cost than most places in California. Unfortunately, the median income has not kept up. The cost to live comfortably in Fresno (with room to save money) is around $88,000 per year.
To enjoy this city, consider finding a low-cost place to rent that's within walking or bus route distance to work. This can help you enjoy the city without breaking the bank.
Check Out: 5 Affordable Up-and-Coming US Locations To Buy Vacation Property in 2023
Las Vegas
Median Income: $61,356 
Amount Needed (Renter): $87,036
"Sin City" is best known for its nightlife and over-the-top entertainment, plus some of the biggest casinos in the U.S. As a tourist town, it attracts visitors from around the world. While the median income is over $60,000 per year, it has gotten expensive to live there. To live comfortably, you'd need to make about $87,000 per year.
To make your dollars stretch further, consider moving outside of the big city, as Las Vegas has a lot of suburban communities to choose from. This can lower your housing costs and help you avoid the temptation of "living it up" in the big city.
You also can enjoy some of the great outdoor recreation nearby, such as Red Rock Canyon or Mt. Charleston. This keeps your budget in check while allowing you to escape the never-ending party of The Strip.
Portland, Oregon
Median Income: $78,476
Amount Needed (Renter): $84,833
Portland is a quirky city known for wanting to "keep things weird" while being home to a beautiful riverfront and big-city amenities. Portland (along with the entire Pacific Northwest) has gotten more expensive as tech companies have moved to the area, but wages have increased to a median income of $78,000 per year. This income is just short of our "live well" standard, with renters needing to average near $85,000 to live in Portland.
To help make up the gap, you may consider living just outside the city to help reduce housing costs. And to reduce the highest expense (transportation is 30% higher than nationwide), consider using one of the well-maintained bike paths. Portland is one of the most bike-friendly cities in the U.S. and has mild weather year round. This can save you thousands per year and allow you to enjoy the city without hurting your wallet.
Make Your Money Work for You
San Diego
Median Income: $89,457
Amount Needed (Renter): $116,398
San Diego is a beach with a big city attached to it. The world-famous Pacific Beach is known for its laid-back vibes and surfing. But San Diego proper also is a large city with a vibrant downtown. This duality makes it one of the most desirable places to live in the U.S.
The median income in San Diego is almost $90,000 per year, which sounds great, but considering it takes over $116,000 per year to live comfortably there, it might not be enough. Average rent is over $3,000 per month, so finding a way to reduce this cost can help. Living with roommates or finding a deal outside of downtown can go a long way.
Finding a way to work remotely or lower your transportation costs — which are 20% higher than the national average — can stretch your dollars a lot further. And of course, enjoy the free outdoor activities at San Diego's beautiful beaches.
Florida's Retirees Are Fleeing: Here's Where They're Going Instead
Charlotte, North Carolina
Median Income: $68,367
Amount Needed (Renter): $84,092 
As the biggest city in North Carolina, Charlotte has become a popular place to live for young professionals and families alike. With all of the amenities of a big city, plus a sprawling suburb with a community feel, it's no wonder people want to live here. Wages have grown to a median income of $68,000, but the cost of living in Charlotte has climbed, too, requiring about $84,000 per year to live comfortably.
Rents are relatively low (averaging $1,829 monthly), and other costs are under the national average. But, if you want to save money while living in Charlotte, you will need to cut costs somewhere.
Finding an economic way to meal plan and shop food deals can help, as can finding a low-cost healthcare alternative such as a health share ministry or ACA healthcare plan. Lowering some of those core costs can help you enjoy the big city without feeling too stretched.
Make Your Money Work for You
Miami
Median Income: $47,860
Amount Needed (Renter): $125,112 
Miami is one of the fastest-growing cities in the U.S. and has become a technology hub for startups and financial companies. This massive growth and an influx of high-income households has increased the cost of housing significantly.
Unfortunately, wages are nowhere near on par with the cost of living in Miami. The median income is around $48,000 per year, while the cost to live there comfortably is near $125,000 per year. This disparity means you have to make some intentional choices and sacrifice to still live there on a lower income.
Average rent alone eats up $39,000 a year. You will need to consider roommates and a low-cost living situation. You also might try remote work or utilizing public transportation to cut down on the cost of vehicles.
Taking advantage of the beautiful beaches and free outdoor activities can help you enjoy the abundant sunshine without going broke.
Boston
Median Income: $81,744
Amount Needed (Renter): $119,548  
Boston is a historical city with amazing architecture and old-world charm, plus it boasts the waterfront beauty of Massachusetts Bay. Cape Cod is a day trip away, and there are plenty of historical landmarks and sites to explore. But the cost of living has inflated a lot, and you need to make nearly $120,000 annually to be comfortable there. Unfortunately, the median income is only $82,000 per year.
To enjoy everything Boston has to offer on a lower income means finding a way to keep housing and other core costs low. Rent is around $3,000 per month (on average), so finding a place to rent for less or moving in with roommates can significantly lower your annual housing costs. And finding a way to avoid the high transportation costs ($7,500 a year) can save you thousands.
Make Your Money Work for You
Philadelphia
Median Income: $52,649
Amount Needed (Renter): $90,296 
Philadelphia is another historic East Coast city with a lot to offer. From a bustling downtown area to the fantastic views of the Delaware River, there's a lot to like about the big city. While median income is around $53,000 per year, living comfortably requires earning closer to $90,000 per year.
To enjoy the historic city, you'll need to find a place to rent at (or under) the average cost of $1,800 per month. And keeping healthcare and grocery costs low will be key, as both are typically more expensive in Philly. There's a ton to do, but focusing on free activities such as visiting historic sites and enjoying the outdoors can keep costs low as you enjoy the city.
Methodology: GOBankingRates analyzed the highest population cities on both coasts based on the following factors; [1] 2023 Home Value Index for Single Family Homes by City, [2] 2023 Zillow Observed Rental Index by City both sourced from Zillow Housing Data. Cost of Living Indexes for each city by expenditure category, [3] Cost of Living for Groceries, [4] Cost of Living for Transportation, [5] Cost of Living for Healthcare, [6] Cost of Living for Utilities for each city all sourced from Sperling's Best Places. These indexes were multiplied by the median annual expenditure cost for each category as sourced from the 2021 Bureau of Labor Statistics Annual Expenditures. [7] The median household income for each city was sourced from the American Consumer Survey from the US Census. With all these factors, GOBankingRates used the 50/30/20 rule to calculate the required salary someone would need to earn to live comfortably in each city and sorted the data to show the lowest to highest salaries needed to buy a home. All information is up to date as of May 30, 2023.

BEFORE YOU GO
See Today's Best
Banking Offers