Lower Prices, More Raises: New Fed Report Shows Economy Is Slowly Improving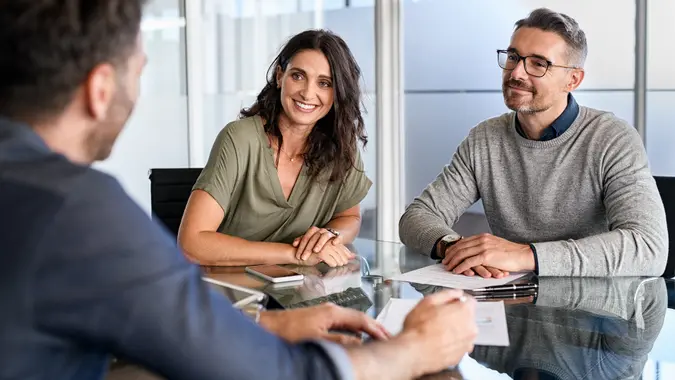 Ridofranz / iStock.com
The most recent Beige Book — the Federal Reserve's publication about current economic conditions across the 12 U.S. districts delineated by the Fed — noted that overall economic activity increased slightly since late May, according to the report, released July 12.
"The Fed's June Beige Book — their gold-standard survey of contacts across the economy — reported modest growth in June after growth stalled in May. The June Beige Book reads, "economic activity increased slightly," while the May one said it "was little changed overall in April and early May'," said Bill Adams, Chief Economist for Comerica Bank.
The news comes on the heels of the Consumer Price Index (CPI) report, released the same day, which showed encouraging signs about cooling inflation — it's now standing at 3%, the smallest 12-month increase since March 2021, according to the Bureau of Labor Statistics (BLS).
Investors and analysts were anxiously awaiting the report, some deemed "a turning point," in the fight against inflation, to look for clues as to what the Federal Reserve's next moves will be, following a pause in rate hikes at its last meeting.
Against this backdrop, the Beige Book also noted that "overall economic expectations for the coming months generally continued to call for slow growth."
In terms of labor markets, the report noted that demand remained healthy, but "employers continued to have difficulty finding workers, particularly in health care, transportation, and hospitality, and for high-skilled positions in general."
Make Your Money Work for You
In addition, employers also reported that the unusually high turnover rates in recent years appear to be returning to pre-pandemic norms.  Finally, wages continued to rise, but more moderately and wages increases were returning to or nearing pre-pandemic levels.
The report also showed that prices started to soften, partly because there is a reluctance to raise them as consumers have grown more sensitive to them. In fact, price expectations will remain generally stable or lower over the next several months.
In terms of consumer spending, the picture was mixed, with growth mostly observed in consumer services. Some retailers noted shifts away from discretionary spending.
On the other hand, tourism and travel activity was robust, and the hospitality sector is slated to see a busy summer season, the report showed. For example, the Philadelphia Fed said Taylor Swift's concerts helped hotel revenue.
"May was the strongest month for hotel revenue in Philadelphia since the onset of the pandemic, in large part due to an influx of guests for the Taylor Swift concerts in the city," according to the Philadelphia Fed. 
As for transportation, the sales of cars either remained unchanged or showed moderate growth across most districts.
Banking conditions, however, "were mostly subdued, as lending activity continued to soften," according to the report. Yet, it indicated that despite higher mortgage rates, demand for residential real estate remained steady. 
"The Beige Book showed that economic activity upticked very slightly since late May 2023. But between inflation at 40 year highs, a 500 basis point increase in interest rates over the last 16 months, and consumers having almost worked through their pandemic savings, the U.S. economy seems increasingly on thin ice," said Peter C. Earle, economist for the American Institute for Economic Research.
Make Your Money Work for You
The Federal Reserve's Federal Open Market Committee (FOMC)  two-day meeting will be July 25-26. Following a pause on hikes in June, which came after 10 consecutive hikes, experts largely expect a 25 pbs increase, as GOBankingRates previously reported. 
More From GOBankingRates