There Are More Gen Z Homeowners Than Millennials & Gen X at the Same Age — 5 Reasons They Can Afford It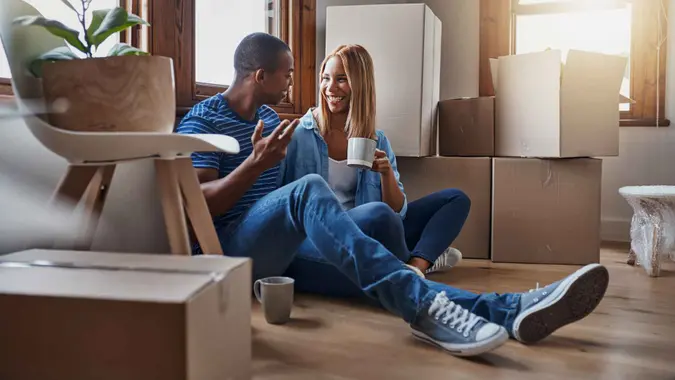 LaylaBird / Getty Images
In what may come as a surprise, there are more Gen Z homeowners than millennial and Gen X Americans when they were the same age. In fact, a recent Redfin report found that Gen Zers are tracking ahead of their parents' homeownership rate.
The report indicated that 30% of 25-year olds owned their home in 2022, higher than the 27% rate for Gen Xers when they were the same age. Millennials, meanwhile, are behind their parents, with 62% of 40-year-olds owning their home in 2022. This is lower than the 69% homeownership rate for baby boomers when they were the same age in the past, according to Redfin.
There are several factors that contributed to this surge in homeownership for the younger generation, some of which have now reversed — leaving Gen Zers who hadn't bought a house in a more difficult spot.
"Gen Z may have taken advantage of three economic factors at once to buy their houses, said Jay Zigmont, founder of Childfree Wealth. "They were able to buy houses at remote locations, or in lower cost of living areas due to work-from-home policies, they bought those houses with historically low interest rates, and they did not have student loan payments in their debt-to-ratio calculations."
Zigmont added, however, that the problem is companies are now rescinding work-from-home policies and student loan payments will be soon restarting.
Make Your Money Work for You
Gen Z Homeowners Had an Edge: Low Mortgage Rates During the Pandemic
Many Gen Zers took advantage of low mortgage rates to become homeowners in 2020 and 2021 — when rates stood at 3.3% and 3.1%, respectively — something that has since dramatically changed, Redfin noted.
As of June 15, mortgage rates were more than double these previous figures. The 30-year, fixed-rate mortgage averaged 6.69%, according to Freddie Mac.
Gen Z Homeowners Benefited From a Strong Labor Market and Remote Work
"The rising tide lifted Gen Z homebuyers in 2020 and 2021; they were part of the pandemic-driven homebuying frenzy," Redfin chief economist Daryl Fairweather, said in the report.
Fairweather further explained that in addition to record-low mortgage rates, remote work enabled Gen Zers to move to more affordable places.
Gen Z Homeowners Took Advantage of Stimulus Payments, Student Loan Pause, Family Living Arrangements
The Redfin report also noted that pandemic-era government stimulus payments, the pause on student loan repayments and the fact that many young adults lived with family during the lockdowns helped Gen Zers save money.
More From GOBankingRates