The Most Important Lesson From the Most Influential Economists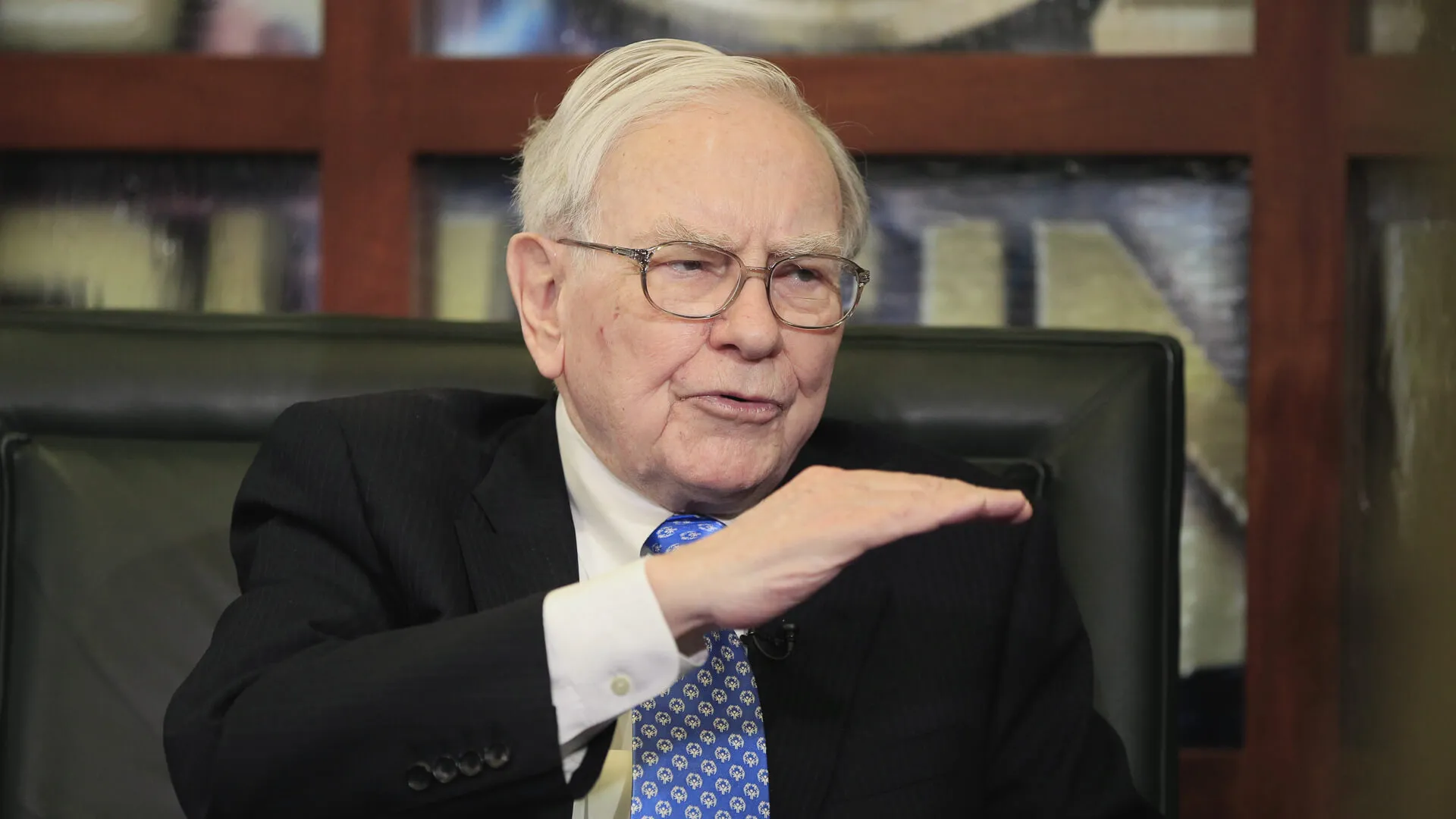 Economics and the world of finance can be complicated, with many seemingly unrelated parts continuously interacting with each other. Figuring it all out can be confusing. Fortunately, these influential economists shared their wisdom with the world, and by following their most important lessons, everything from basic economics to the world of high finance makes more sense.
Click through to discover advice from experts that just might help your own finances.
Adam Smith
Adam Smith believed that humans naturally tended toward self-interest, but in doing so, would ultimately promote the public interest. That is, a baker sells cakes, not for the benefit of society, but so that he can earn money. However, in doing so, the baker provides a useful service, proven by the fact that people are willing to pay for his cakes. If no one is willing to pay for the cakes, then that means society does not need them, and the baker will stop making them.
These days, businesses should heed Smith's lesson when determining what to produce. When there is no demand for a product, companies should not waste resources producing it.
It's not just businesses wasting resources — see the dumb ways Americans waste money.
John Maynard Keynes
John Maynard Keynes believed that free markets would eventually provide full employment, but that government intervention would be required from time to time to save the economy from a recession. He believed that sharp increases in government spending would reverse the effects of a recession.
These days, Keynes' ideas are officially controversial, but the reality is that every major economy has someone who attempts to ride to the rescue when the economy goes bad. No country sits on the sidelines and waits for the economy to sort itself out.
Make Your Money Work for You
Warren Buffett
Warren Buffett got his master's in economics and is one of the most famous investors ever. It's not easy picking just one of Warren Buffett's ideas as a most important lesson, but perhaps one of his most applicable lessons is to only invest in what you fully understand. America's last few economic dips came at the hands of increasingly complex, or poorly understood, investments. Consider the internet bubble popping when no one knew how many of those companies would make money.
These days, investors might be piling into investments and concepts they don't fully grasp, ranging from internet companies they only have surface-level knowledge of, to cryptocurrencies they don't know the difference between. Smart investors always ensure they know exactly what it is they are investing in first.
Alfred Marshall
Ever heard of the concept of supply and demand? That was Alfred Marshall. When supply and demand meet properly, a fair price is determined. If the price is too low some producers will leave the market, reducing the supply and increasing the demand, and thus raising the price.
These days, there are numerous ways to take advantage of this lesson. Apple works tirelessly to increase demand for its products, thus allowing its prices to remain high. On the other hand, Amazon works to reduce the cost of supply to sell products more cheaply than its competitors. Whatever your business, you'll need to understand exactly where your demand comes from and what supply already exists.
Muhammad Yunus
Muhammad Yunus discovered that very small loans had an outsized impact in poorer communities. He developed the idea of microcredit — small loans that could make a big difference.
These days, this same lesson can be expanded beyond the realm of microcredit in third-world countries. Knowing that the impact of any contribution will be greater in a realm where such contributions are limited offers a world of possibilities. Entire companies like Kickstarter and Patreon offer a chance to turn a small contribution into a bigger reward.
John Nash
If you saw "A Beautiful Mind," then you know John Nash. While technically a mathematician rather than an economist, he did win the Nobel Memorial Prize in Economic Sciences. Nash's most important lesson is that of game theory, which says one must consider the other's intentions and strategies in order to construct the best strategy for oneself. In other words, there is no one "best" strategy.
These days, the world is more connected than ever. Trying to develop a great strategy without considering the motivations and intentions of those around you is a recipe for failure.
Make Your Money Work for You
Friedrich Hayek
Friedrich Hayek's most important lesson was that limited information leads to imperfect decisions, and no one person or set of people can ever have enough information to make properly informed decisions about the allocation of resources. This makes predicting the market or economy too difficult. However, the overall economy or market itself can efficiently allocate resources via changing prices.
These days, companies, businesspeople and investors alike would be wise to watch how prices fluctuate. When some companies prevent variable pricing to protect their brands, they are missing valuable information about their products and services that could be learned by observing free pricing.
Max Weber
Max Weber's rational-legal model formed an important lesson about structuring both government and business. While a complicated overall model, the central lesson is that in order to be successful a structure must have clearly defined roles, clearly defined chains of command and a practice of hiring people with the particular skills necessary to fill any role.
These days, too many companies and organizations strive to be a so-called "flat organization" with ill-defined roles, and no real chain of command. However, as they grow, such structures become a liability. As an organization gets larger, following Weber's organizational model is wise advice.
Milton Friedman
Although Friedman made many contributions to economics, his most important lesson for most everyday people was the concept of the permanent income hypothesis. The idea is that most people will always spend a set percentage of what they perceive as their permanent, regular income. The only way to change such spending, short of temporary windfalls or expenses, would be to change what they perceive as their regular income.
These days, most people continue to spend a percentage of their perceived regular income. However, what is perceived as income can be influenced by withdrawals before the income is received, such as income taxes and 401k plan withdrawals. Increase your 401k contributions whenever your salary changes and you'll easily save more money because your perceived income will be based on what's left after removing the higher contributions before you even notice them.
Burton Gordon Malkiel
Burton Gordon Malkiel's most important lesson was that investors often make bad investment decisions because they don't realize that the markets tend to be efficient. That means that any news or fact about an investment in the stock market is immediately reflected in the price of that company's stock.
These days, if you've ever heard of index investing, you can thank Malkiel. An increasing number of analysts agree with the lesson that low-cost index investing is often the most efficient way for most Americans to invest.
Make Your Money Work for You
Elinor Ostrom
Elinor Ostrom is the only woman to ever win the Nobel Memorial Prize in Economic Sciences. Ostrom gave us two important lessons. The first is the idea that over time, humans tend to draw up workable rules for common-pool resources. Common-pool resources are those that must be shared, such as an irrigation stream or land for grazing. The second is Ostrom's Law, which says for anything that does exist, there can be a theory that explains it.
These days, Ostrom's lessons show that common resources can and should be shared and that attempts to find rules to make that happen should be pursued. In addition, for the shrewd businessperson or entrepreneur, finding something that works and then working backward to find out why and how is an excellent strategy.
Herbert A. Simon
Herbert A. Simon went on to do groundbreaking work in artificial intelligence, but his most important lesson was that companies (and people) are not driven by a single goal. His three stages in decision making suggest that rational decisions are made in steps: intelligence gathering (research), design (creating possible ideas) and choice (making the decision and moving ahead).
These days, almost anyone could benefit from intentionally moving through the three stages of decision making when confronting complex choices. While people tend to do the steps subconsciously, deliberately investing thought in each step can lead to better-formed decisions.
William F. Sharpe
Hold on for some math. William F. Sharpe developed what is known as the Sharpe Ratio. It is a way to calculate risk-adjusted return, and many analysts rush around telling people that the Sharpe Ratio says when to buy or sell stocks. The real lesson is that in any endeavor the risk must be considered when determining whether the opportunity is a good one.
These days, too many entrepreneurs and investors look only at what happens if it all works. However, any investment, whether time, money or effort, needs to be evaluated against the risk before making a decision.