Leaders from the NBA, Goldman Sachs and Nearly 200 Top Companies Urge Congress to Certify Election Results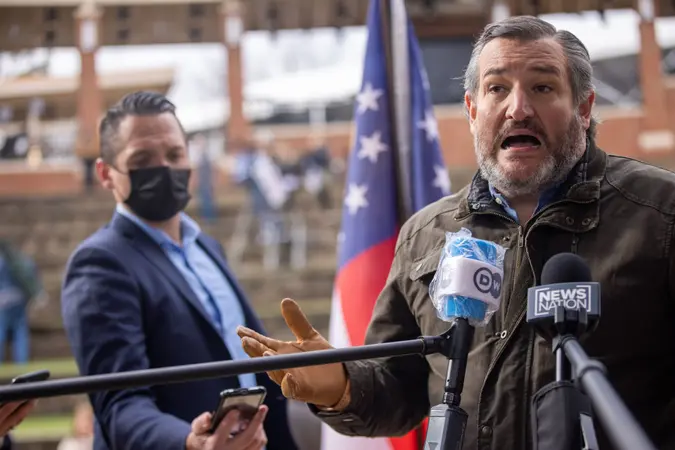 Nathan Posner/Shutterstock / Nathan Posner/Shutterstock
The Washington Post reported on Monday that a letter from nearly 200 major business leaders is officially at odds with a group of Republican senators calling for an emergency audit of electoral results in what they deem "disputed states." The lawmakers' call to arms has deepened party infighting and, if successful, will likely prove costly for taxpayers as well as corporate donors who may see reputational damage.
See: How Much Contested Elections Could Cost in Every StateFind: How the Electoral College Impacts the Stock Market
According to the Washington Post, the business leaders calling on Congress to certify election results in favor of President-elect Joe Biden included those from Goldman Sachs, Microsoft, Lyft, Pfizer, the National Basketball Association, Mastercard, Deutsche Bank and many more. The letter states that "the presidential election has been decided and it is time for the country to move forward… The incoming Biden administration faces the urgent tasks of defeating covid-19 and restoring the livelihoods of millions of Americans who have lost jobs and businesses during the pandemic."
The group of senators, led by Senator Ted Cruz, and which includes Ron Johnson (R-Wis.), James Lankford (R-Okla.), Steve Daines (R-Mont.), John Kennedy (R-La.), Marsha Blackburn (R-Tenn.), and Mike Braun (R-Ind.), as well as Senators-Elect Cynthia Lummis (R-Wyo.), Roger Marshall (R-Kan.), Bill Hagerty (R-Tenn.), and Tommy Tuberville (R-Ala.), said in a statement in advance of the Electoral College certification process that they "intend to vote on January 6 to reject the electors from disputed states as not 'regularly given' and 'lawfully certified' (the statutory requisite), unless and until that emergency 10-day audit is completed."
WaPo:

Almost 200 of the country's top business leaders urged Congress in a letter Monday to certify the electoral results for Biden, arguing that "attempts to thwart or delay this process run counter to the essential tenets of our democracy."

Money talks now????— Mark Twain's ???? (ghost) (@A_MarkTwain_Fan) January 4, 2021
Make Your Money Work for You
Not all Republicans agree, as senators Lisa Murkowski of Alaska, Susan Collins of Maine, Bill Cassidy of Louisiana and Mitt Romney of Utah, issued a statement saying that "the voters have spoken. Congress must now fulfill its responsibility to certify the election results."
In addition, representative Liz Cheney of Wyoming, the House GOP conference chair, said in a memo yesterday that not only there is "no appropriate basis" for Congress to object to slates of Electoral College votes on January 6, but that "such objections set an exceptionally dangerous precedent, threatening to steal states' explicit constitutional responsibility for choosing the President and bestowing it instead on Congress. This is directly at odds with the Constitution's clear text and our core beliefs as Republicans."
Contested election costs are incredibly challenging to predict, with the bill for every state running many millions of dollars — see a full estimated range here. The Trump campaign paid $3.5 million for a recount in Wisconsin alone. An emergency audit only 16 days prior to Biden's inauguration would likely prove exponentially more expensive.
All of the controversy and infighting has been made escalated by the disclosure Sunday night of President Trump's call to the Georgia Secretary of State, pressuring him to flip the votes in the state. Sunday night, all 10 living former US defense secretaries, including Dick Cheney, James Mattis, Mark Esper, Leon Panetta, Donald Rumsfeld, William Cohen, Chuck Hagel, Robert Gates, William Perry and Ashton Carter also wrote an op-ed in the Washington Post, that the US presidential election is over and that "the time for questioning the results has passed; the time for the formal counting of the electoral college votes, as prescribed in the Constitution and statute, has arrived."
Make Your Money Work for You
Ten former Defense Secretaries signing a letter urging current department and military leaders to reject orders by Trump to subvert the results of the election reflect their real fear that using the military will be Trump's final attempt to remain in office.

#TrumpTapes

— Joe Rothstein (@Joerothstein)

January 4, 2021
This tumult appears to be affecting several corporate donors who may reconsider donating to political campaigns in the future, given potential reputational damages. They might want to distance themselves from politics as these tarnishments often translate into financial damages. According to the New York Times, some senators rejecting the election count, who ran and won their seats in 2020, had major campaign contributors, which included corporate political action committees. For example, an Exxon Mobil PAC contributed $10,000 to Senator Cynthia Lummis of Wyoming; a Chevron PAC contributed $10,000 to Senator Steve Daines of Montana; and an Apollo Global Management PAC donated $10,000 to Senator Bill Hagerty of Tennessee.
See: See How Much Money Warren Buffett, Dana White and 35 Other CEOs Poured Into the ElectionFind: 28 CEOs That Have Saved or Sunk Major Corporations
Already, the Lincoln Project, a Republican anti-Trump PAC released an ad calling the group of senators the new "Jim Crow Caucus," who is challenging the validity of votes as part of an effort to disqualify millions of African-American votes and who are funded by "American corporate titans."
The ad cites AT&T, Citibank and Charles Schwab.
More From GOBankingRates
Make Your Money Work for You