Oil Prices Rise As Industry Gets a Boost from Economic Outlook, Infrastructure Bill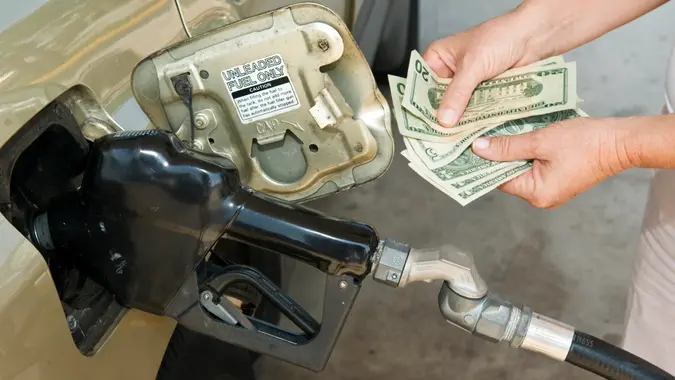 Ronira / Getty Images/iStockphoto
Oil prices moved higher on Monday amid a flurry of bullish news for the industry, including an upbeat global economic outlook, rising demand for jet fuel and enthusiasm over how congressional passage of President Joe Biden's $1 trillion infrastructure bill will impact oil demand.
See: Biden's Build Back Better Framework Offers Tax Credits & Federal Assistance — Here Are The Ways You'll Benefit
Find: If Your Money Is In These Banks, You Might Be Invested In Oil and Gas
U.S. crude climbed more than 1% to $82.45 a barrel in early trading after opening at $81.34, the Economies.com website reported. Brent crude rose 1.7% to $83.98 a barrel after opening at $82.55. Monday's rise in U.S. crude followed a 2.5% gain on Friday, lifting prices that had previously fallen to a four-week week low.
Overall oil prices declined 2% last week, Reuters reported, marking the second straight weekly loss as U.S. oversupplies weighed on the market. But price trends are much cheerier this week — at least for oil producers — thanks to the passage of the long-delayed infrastructure bill as well as positive signs for the world economy. Meanwhile, a move by governments to ease air travel restrictions could improve global demand for jet fuel.
Make Your Money Work for You
Prices also got a boost by the decision last week by the Organization of the Petroleum Exporting Countries and its allies, known as OPEC+, to not speed up their planned production increases.
That decision went against the wishes of Biden, who has urged OPEC+ to produce more crude as a way to lower prices. After OPEC+ announced that it would not speed up production, Biden said his administration is looking into other ways to lower oil prices — including releasing part of the U.S. Strategic Petroleum Reserve, an emergency supply that hasn't been tapped in a decade.
See: If World Rolls Back Oil Dependency, What Could Happen to Surrounding Financial Market?
Find: Here's How Much You'd Save on Gas With a Tesla and Other Electric Cars
Defenders of the OPEC+ decision say oil prices would be even higher if not for the organization. As Bloomberg reported, United Arab Emirates Energy Minister Suhail Al-Mazrouei said at Monday's Africa Oil Week conference in Dubai that OPEC+ has prevented the world "from having double or triple the prices, and that's something we need to appreciate."
Make Your Money Work for You
More From GOBankingRates
Make Your Money Work for You