Second Stimulus Majorly Changes How Child Support Payments Work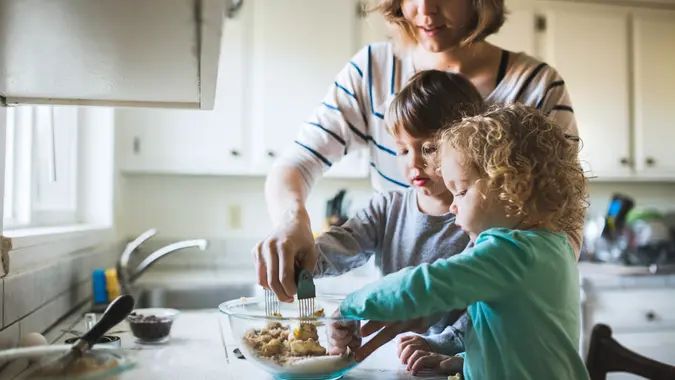 RyanJLane / Getty Images
In the second stimulus round, some important rules are changing for parents who owe child support.
In the first stimulus, the Coronavirus Aid, Relief and Economic Security Act passed last spring, states were allowed to intercept and seize a portion, or all, of direct payments to parents with child support arrears. That's because under the CARES Act, the Department of Revenue could submit to the IRS names of parents who owed past-due support of more than $150. "Your entire Economic Impact Payment under the CARES Act can be offset, up to the amount of your child support debt," noted the Treasury Department.
See: 59% of Americans Say They Will Use Their Stimulus Money for This NecessityFind: 'Status Not Available' on IRS Website Could Mean You Won't See Your Stimulus Payment Soon
However, the rules for the second round of direct payment checks are changing in the new $900 billion COVID-19 relief package.  While the first round of economic impact payments in 2020 were required to be intercepted from parents who owed child support, the economic impact payments authorized in the Coronavirus Response and Relief Supplemental Appropriations Act of 2021 will not be intercepted from parents with child support cases.
In addition, second-round stimulus money can't be taken to pay back taxes or other debts owed to the federal or a state government.
More From GOBankingRates:
Make Your Money Work for You