Second Stimulus Check: Should You Spend or Save Your $600?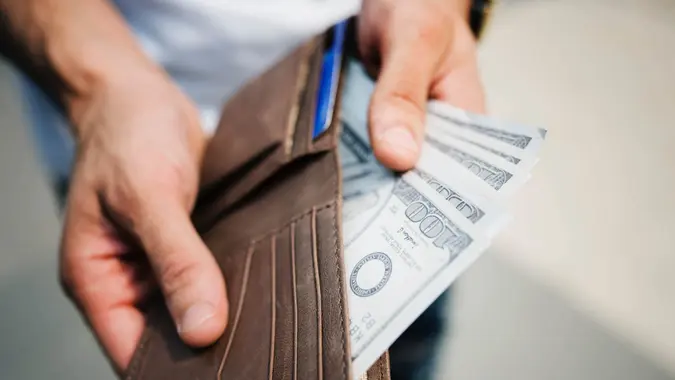 rawpixel / unsplash.com
The U.S. government is issuing a second coronavirus stimulus check to Americans this week. The goal of stimulus money is to "stimulate" the economy through consumer spending. Ideally, the government hopes people will spend the money, whether on necessities such as rent and utilities or on "nice-to-have" treats such as eating out.
With another $1,400 in stimulus money per person still in negotiations in the Senate, what Americans do with the second wave of checks could help determine whether or not Congress approves the money.
Should you spend or save your stimulus check? The choice is a personal one, but here are some of the pros and cons of each choice.
See: What a $600 Stimulus Check Can Actually Buy You in America
Find: $600 vs. $2,000 — The Stimulus Shortfall by the Numbers
Reasons to Spend Your Stimulus Money
Inflation: With economists predicting inflation in 2021, that fresh, new $600 in your account may actually go further now than if you save it for the spring. It might make sense to book a trip now at lower prices, stock up on non-perishable essentials or make that major household purchase, such as a new appliance, you've been putting off.
Make Your Money Work for You
Supporting your local economy: Business owners are still hurting across the U.S. Spending a portion of your stimulus check to support local shopkeepers, restaurants or service providers could help the people in your neighborhood stay afloat.
There could be more on the way: If the government sees the stimulus money is being spent to keep the economy moving, it's more likely we'll see that $1,400 per person in early 2021.
See: Year in Review — What We Spent Money on in 2020
Find: COVID-19 Totally Changed How We Spend Our Money
Reasons to Save Your Stimulus Money
You want to build emergency savings: Financial experts recommend keeping three to six months' living expenses in the bank. While $600 isn't likely to make a dent for most people, it's a start.
Stocks remain a sound choice: Wall Street futures continue to rally. Consider some buy-and-hold investments, which can offset inflation in 2021.
Interest rates may rise: With inflation comes rising interest rates, which make it more expensive to borrow money. Having a stockpile of cash can come in handy so you aren't relying on credit cards. You'll also earn interest on your savings account that will offset some of the inflation.
Make Your Money Work for You
Experts say inflation is likely to reach 2% to 4% — not hyperinflation numbers that have destroyed the economies of other countries. But having money in savings can provide peace of mind that's crucial to a healthy, happy life.
More From GOBankingRates:
Make Your Money Work for You