6 Secret Ways Money Makes Fair Elections Rarer Than Ever
Money is influencing elections in a number of ways.
One person, one vote. That's the basic principle on which democracy stands. Every two years, Americans gather to speak their minds and each and every citizen has just as much say as the next. That's how it's supposed to work, at least. In practice, the considerable consequences of each election mean that people with money to spend are ready to do so on whatever they can to tip things in their favor.
So how exactly is this money corrupting the basic function of democracy? Here are some of the ways that "one person, one vote" is impossible as long as money is entrenched in politics. And lots of money is involved.
Last updated: Oct. 14, 2020
1/12
jacoblund / Getty Images/iStockphoto
1. Lobbying
While a lot of focus remains on the money spent during the election cycle, the money spent after the election is over might actually be the main culprit in terms of giving undue influence to the rich. Armies of lobbyists descend on Washington year after year, building cozy relationships with politicians and wielding considerable influence on legislation.
2/12
lucky-photographer / Getty Images/iStockphoto
Why It Matters
Some companies position themselves so well in Washington they end up getting to write portions of the bills that are regulating them. Studies have shown that there's a clear inverse correlation between how much a company spends on lobbying and how low its effective tax rate is. And ultimately, by making elections matter less, this money is making them less fair.
3/12
Sean Pavone / Shutterstock.com
2. Media Markets
The size and cost of a media market can actually wind up playing a huge role in how a race plays out because of how it impacts the finances of a campaign. Races that play out in areas where television and radio ads are especially costly mean candidates have to raise that much more money just to be competitive.
4/12
CiydemImages / Getty Images/iStockphoto
Why It Matters
One study from 2008 showed that the size of a media market can have an impact on voter turnout for down-ballot races — in other words, people running for local office get squeezed out by their big-spending brethren running for major offices. If the only candidates who can take advantage of mass media in your area are the ones who can raise a lot of money, it's going to increase the importance of fundraising — and correspondingly increase the amount of influence major donors can wield.
Worth Checking Out: 20 Stocks That Always Surge During Election Years
5/12
RyanJLane / Getty Images
3. Out-of-State Donations
It's not at all uncommon for a local race to become something of a national spectacle. Concerned voters start to fixate on some distant corner of the country and send donations to the candidate who aligns with their values. It can mean tens of millions of dollars landing in the middle of a race, most of it coming from people who don't live in the precinct or district in question.
This practice can have a way of clouding local issues and pulling the focus away from the things affecting voters in the area.
Why It Matters
Most recently, South Carolina Democrat Jaime Harrison is challenging incumbent Sen. Lindsey Graham — meaning that plenty of Democrats furious over Graham's staunch support of the president are channeling their anger into donations to Harrison's campaign. Harrison smashed the record for the most money raised in a single quarter for a Senate race by hauling in $57 million — beating the record set just two years ago by Beto O'Rourke's run against Ted Cruz.
7/12
AZImages / Getty Images/iStockphoto
4. Benefitting Incumbents
The candidate that raises the most money wins as much as 90% of the time. However, that correlation is sort of a chicken and egg situation. Is it that the candidates win because they raise more money? Or do they raise more money because they're more likely to win? And then you throw in the fact that incumbents already have an inherent advantage here, with donor networks they have already developed in prior victories.
8/12
MilanEXPO / Getty Images
Why It Matters
Incumbents routinely win at least 80% of the races in any given congressional cycle. And when the rules are working for you, you're that much less likely to change them. When it comes to attacking issues like gerrymandering, one of the major things standing in the way of reform is that the current crop of politicians are clearly benefiting so much from the way things are now.
9/12
dblight / Getty Images
5. Undisclosed Sources of Money
The Citizens United decision made it legal for organizations to raise unlimited funds without disclosing where they're coming from. That means hundreds of millions of dollars are flowing to advertising in races big and small without any way of knowing who is behind it. Groups that can raise unlimited amounts of money without disclosing their donors have become the norm in politics, making it that much harder to understand how it might be influencing outcomes.
10/12
PeopleImages / Getty Images
Why It Matters
When you can't even trace the source of funds back to a specific donor, it makes it next to impossible to start talking about reform. Without the right data, even diagnosing the problem becomes murky and difficult. So as long as huge volumes of money from undisclosed sources are flowing into American politics, it's hard to even know how unfair it's making elections.
11/12
Erik S Lesser/EPA / Shutterstock.com
6. Voting Locations
Where you live has a lot to do with how hard it is for you to cast your ballot. For years, residents of more crowded, urban districts have had wait times that are hours longer than those for rural voters. And a big part of the problem comes down to money. A lack of public funds available to make the voting process easier for people everywhere is a big part of why different voters can have so different a path to exercising their constitutional right.
12/12
Merrimon / Getty Images
Why It Matters
The difference in wait times, unsurprisingly, maps directly onto many other aspects of American society that are deeply unequal. One Pew poll found that the average wait time for white voters in the 2016 election was just 10 minutes, compared to 13 minutes for Latinx voters and 16 minutes for Black voters.
More From GOBankingRates
About the Author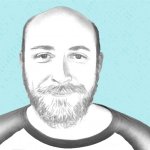 Joel Anderson is a business and finance writer with over a decade of experience writing about the wide world of finance. Based in Los Angeles, he specializes in writing about the financial markets, stocks, macroeconomic concepts and focuses on helping make complex financial concepts digestible for the retail investor.