These 13 States Are Still Suffering From the Recession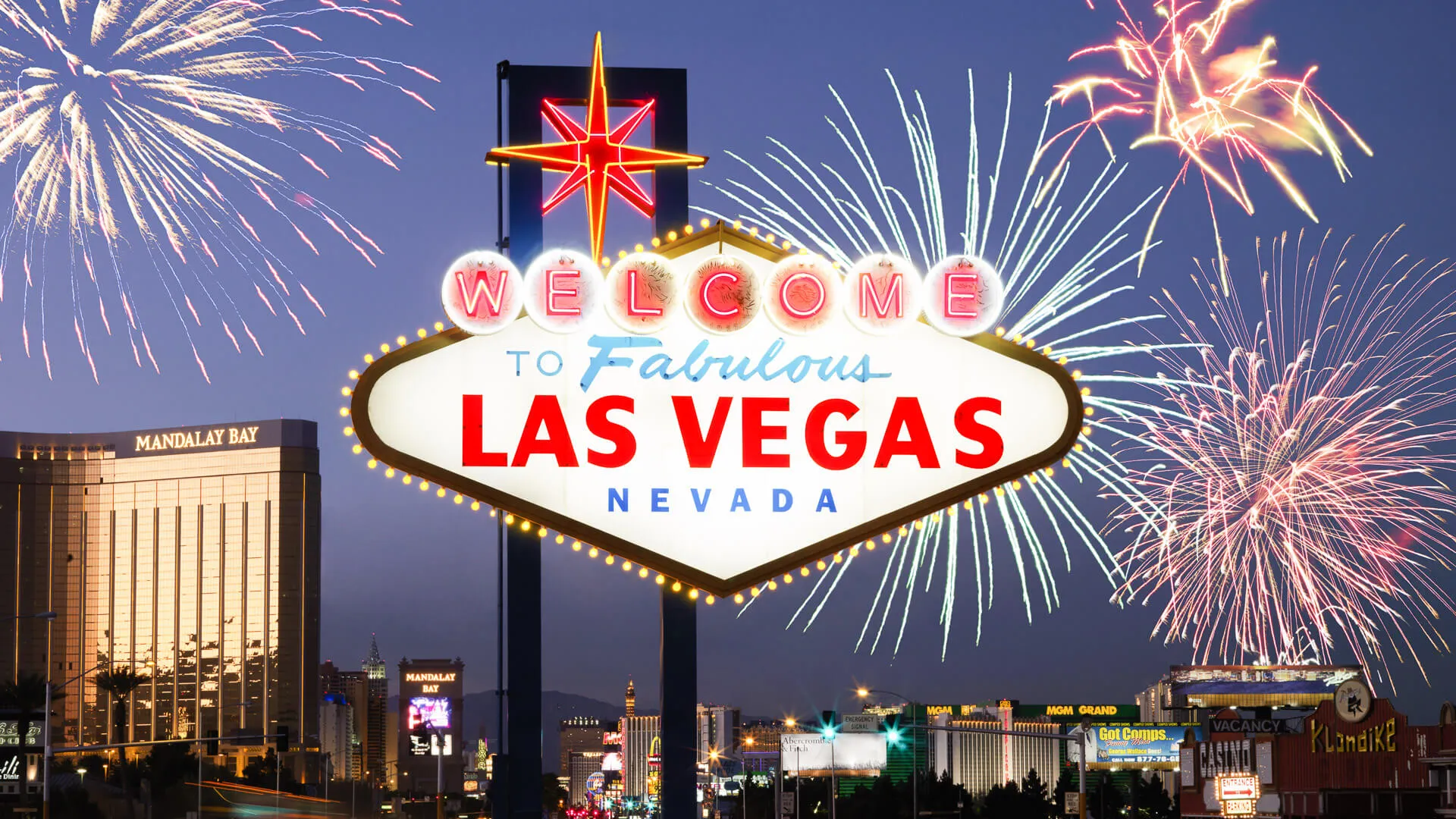 The Great Recession of 2008 was the worst economic catastrophe since the Depression. Trillions of dollars of wealth were erased and millions of people lost their life savings and saw their mortgages go underwater.
So what caused the 2008 recession? The financial crisis can be traced to lenders recklessly approving high-risk loans to low-credit borrowers. Those lenders sold the loans to investment funds and investment banks looking for a profit. A domino effect triggered the rapid collapse of major financial institutions, corporations and stock markets.
A decade later, some states are still reeling from the effects of the ordeal. Here's a look at 13 states still suffering from the recession's impact.
Click through to see how Great Recession aftershocks are still rattling Americans, and the states that are hurting the worst.
Alaska
If the 2008 recession is over, it's news to much of Alaska. In January, the Juneau Empire reported that the state's 2018 jobs outlook improved "from awful to bad." Alaska suffers from the country's highest unemployment rate, which increased at a rate of 0.6 percent between 2016 and 2017. That puts Alaska in a tie with South Dakota for the highest jobless rate in the nation — not counting Washington, D.C.'s .8 percent unemployment spike.
The situation in 2018 is expected to get worse, although not as quickly as in years past. This year, Alaska is expected to lose 1,800 jobs — about half of the 3,600 it lost in 2016. Among the cities suffering the most is Ketchikan, which has a poverty rate of 16.6 percent.
See the best and worst states if you're unemployed and want a job.
Make Your Money Work for You
Connecticut
A haven for high-income residents, Connecticut is the richest state in America — but it's also a model of fiscal and economic dysfunction. Just three states are deeper in debt, job creation remains low statewide and all five of Connecticut's 100,000-plus population cities are experiencing significant poverty.
Reckless spending led to a woefully underfunded pension system — the capital city of Hartford is teetering on the verge of bankruptcy. Job growth is anemic and major corporations like Aetna and General Electric are fleeing to more hospitable states. The residents are leaving Connecticut, too — the state's population has declined every year for three years straight.
Maine
By the end of 2016, Maine's economy was growing at a slower rate than any of its New England neighbors — its 0.7 percent growth ranked No. 43 in the entire country. An aging workforce and problems in the state's critical forestry industry made recovery slow and difficult.
Although Maine boasts a low unemployment rate of 3.5 percent, it's saddled with significant debt. Small logging towns like Millinocket have been hit especially hard by lagging, post-recession recovery.
Mississippi
Although Mississippi's unemployment rate dropped from 5.7 percent to 4.9 percent between 2016 and 2017, it still has one of the 10 highest jobless rates in the country. The overall size of Mississippi's economy today is smaller than it was in 2008, according to CNBC.
And the people who do have jobs often aren't paid well. Workers in Meridian and surrounding Lauderdale County make an average of just $669 a week, compared with $739 in the overall state and $1,027 in the country as a whole.
Nevada
It's impossible to talk about the 2008 recession without mentioning the collapse of the U.S. housing market — and in Nevada, foreclosure rates are still much higher than the national average. Las Vegas has the single worst housing market in the country, Money, a Time publication, recently reported.
Only 0.6 percent of Las Vegas homes have rebounded to pre-recession levels. Making things worse, only Wyoming has a less diverse economy than Nevada, and just four states — plus the District of Columbia — have higher unemployment rates than Nevada's 5 percent.
Make Your Money Work for You
New Hampshire
New Hampshire is one of the 10 least economically diverse states in America, and its residents hold higher mortgage debt than those in more than 30 other states. New Hampshire is also the student loan debt capital of America, according to CNBC.
Seventy-six percent of graduates in the state are in debt for an average of more than $36,000 each. If local sentiment is any indicator of how close the recession appears in the rearview mirror for many New Hampshire residents, a local ABC affiliate recently reported that jobs and the economy are still the most important issues to the state's voters.
New Jersey
New Jersey has received a slew of good reports on jobs recently but the state is still dragging its feet regarding recovering from the 2008 recession, according to Politico. It was 2016 before New Jersey recovered all the jobs it lost during the downturn — and job reports don't paint the whole picture.
Thanks largely to a dysfunctional pension system, New Jersey is drowning in more debt than any other state in America. And no state is less prepared for the onset of another recession. A perennial contender for the poorest and most dangerous city in the country, Camden, N.J., has a poverty rate of 38.4 percent.
New Mexico
A recent article in the Santa Fe New Mexican referred to the difficult time between the onset of the recession and today as "New Mexico's lost decade." As the nation recovered from the crash, New Mexico was left behind.
Only Alaska and the District of Columbia suffer from higher unemployment rates than New Mexico. In fact, tiny Mora County has lower unemployment than before 2008. Inflation is outpacing wage growth, educated young people are fleeing the state and more residents are living in poverty and on public assistance than before the recession.
North Dakota
With so many of its financial eggs in the energy basket, North Dakota is the No. 4 least economically diverse state in America. Although North Dakota has unemployment rates lower than every state but Hawaii, a drop in global oil prices put the brakes on a massive oil boom that supercharged the state's economy when energy prices were high. In 2016, the decline was enough to create a $1 billion shortfall in the state's two-year budget, which is still a roadblock on North Dakota's path to economic recovery today.
Make Your Money Work for You
Ohio
Although the state is not technically in a recession, Ohio's economy still tends to "feel broken," according to Cincinnati.com. The long, slow decline of American manufacturing — hastened by a steep rise in technological automation since 2008 — has made recovery hard for this Rust Belt state.
Ohio's lack of jobs, difficult climate, declining cities and remote geography make it hard to draw young professionals. And there's unemployment. After a 0.1 percent increase in jobless rates between 2016 and 2017, Ohio remains one of six states — and the District of Columbia — that has an unemployment rate at or higher than 5 percent. The Cleveland Scene recently reported that its namesake city is "in worse economic shape" than any other city in post-recession America.
Oklahoma
Six of the country's eight biggest oil states officially entered a recession in 2016, according to USA Today — among them was Oklahoma. The publication reported that declining commodities prices reduced the state's spending capacity by 12.6 percent between 2017 and 2018. The state's 4.9 percent unemployment rate is higher than the rate in all but 18 other states and the District of Columbia.
The state's decision during the oil boom years to cut taxes for high-income residents and the energy industry has come back to haunt Oklahoma now that oil prices have diminished, according to The Boston Globe. The state is now struggling to fund basic services like police and schools.
West Virginia
In 2017, Forbes slapped West Virginia with the unenviable title of the state with the worst business climate in the country. It was the third year in a row that West Virginia earned the title, with the publication citing a litany of "worsts" and "lowests," including lowest population growth and worst college attainment rate.
Even though West Virginia's unemployment dropped by .8 percent between 2016 and 2017, the 5.1 jobless rate is tied for fourth highest in the country. Coal still dominates the state, which is among the least economically diverse in the U.S. Few cities there are suffering more than the coal town of Welch.
Make Your Money Work for You
Wyoming
Wyoming is one of just five states that still haven't reached their prerecession levels of gross domestic product, according to Bloomberg. Wyoming is home to the second-smallest economy in America, and a full 25 percent of its GDP depends on the mining industry.
Not only is Wyoming the least economically diverse state in the country, its enormous energy sector has suffered from a recent hit to global energy prices. No other state suffered a higher drop in payrolls when the recession hit — Wyoming not only hasn't recovered, it's not expected to anytime soon. The state "is likely to be among the final two to return to peak employment," according to Bloomberg.
Click through to read more about how five people who lost everything during the great recession bounced back.

BEFORE YOU GO
See Today's Best
Banking Offers