Stimulus Money is About to Boost Your Paycheck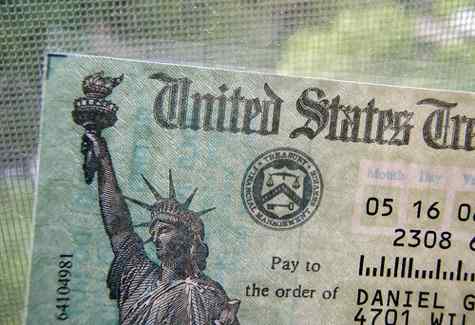 President Obama and Congress passed a series of new tax breaks in February, and soon people will start to see more money in their paychecks as part of the legislation, dubbed the "Making Work Pay" credit. It's all part of the federal effort to stimulate the economy by putting more money into taxpayers' pockets in hopes that everyone will spend the money and stimulate the economy. The deadline for employers to adjust their payrolls is today, April 1.
Making Work Pay Program
The idea behind the "Making Work Pay" program is to give more money to people in their immediate paychecks, as opposed to lowering their income tax rates so they'd see the money once they file for tax next year. That should help fatten checking accounts at least a little, and any little amount will help. Clearly, the economy needs help immediately, and the plan is to reduce payroll deductions for people earning less than $75,000, and a partial credit for those making less than $95,000 (those earning more than that do not get a tax credit). The credit, which is for earned income only, is worth $400 for single taxpayers and $800 for couples who file a joint return.
Tax Incentive May Not Work
Make Your Money Work for You
Sponsors of
Given the amount of money that's being put back into your paycheck – it will turn out to be about $15 more per pay period – it's not clear how much of an impact that Making Work Pay will have on the nation's economy. In bad economic times, people tend to hold onto their cash because they're afraid of losing their jobs, which is a very valid concern given our climbing unemployment rate and an increase in the number of foreclosures nationwide. People are also more likely to contribute to a rainy day fund or investments rather than spending.
Do you think the Making Work Pay program will payoff in the form of an improved economy? Will people spend their extra earnings, or keep them it in their savings accounts for a rainy day?