The Hidden Costs of Selling a Home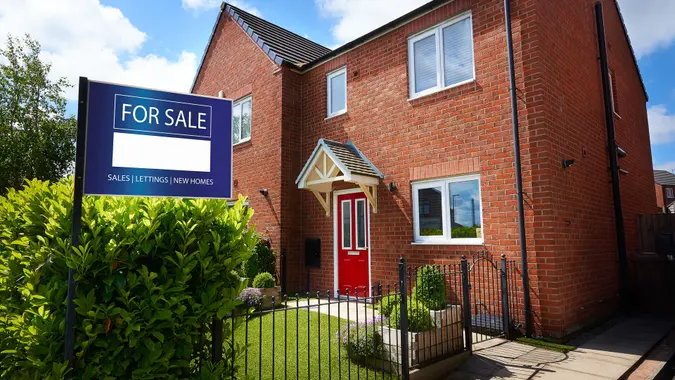 MartinPrescott / Getty Images/iStockphoto
Generally speaking, selling a home tends to result in a big financial gain. Buying property is regarded as one of the most sound investments someone can make, given how reliably it increases in value over time. And, while buying a house is a stressful, costly endeavor, selling one comes with its own hidden costs. 
When selling a home, from fees and commissions to home repairs to market presentation, these hidden costs tend to add up quickly. If you are selling a home with the idea of trading up to a nicer or more spacious place, it's important to be aware of these hidden costs so they don't end up blindsiding you.
Advice: 25 Tricks To Sell Your House for a Bigger Profit
Also Find: 32 Insider Tips for Buying and Selling a House 
Appraisal
The first thing you'll want to know when in the market to sell your home is what a fair asking price should be. For the best assessment, you might consider getting a professional appraiser. In addition to inspecting your home from top to bottom, that person also will examine recent sales in your area to try to give the fairest possible listing price. 
Make Your Money Work for You
Most states require a license for appraisers, and your lender is a good place to start when looking for recommendations. Prices will vary, of course, but expect it to cost anywhere from $300 to $500. 
Exterior Maintenance
Curb appeal is incredibly important for a house on the open market. It's the first impression to all sorts of potential buyers, and an unkempt exterior could end up driving people away — and maybe even lower the closing price. 
To get your home in tip-top shape, you'll want to make sure any of those projects you've been meaning to get around to start getting done — particularly cosmetic updates. In addition to external home repairs and other touch-ups, you'll want to make sure the lawn's in good shape. It may even help to bring in some landscapers for a few augmentations to help make the most of the space. 
Is Your House Not Selling? Here Are 4 Major Reasons
Interior Maintenance
As with the outside of your house, the inside also should have as much work done as is feasible for your scenario. Like external issues, problems inside the house could bring down the final asking cost. Along with any serious issues, sometimes a simple coat of paint can do wonders to brighten up a room or change the mood of an entire area of the house.  
Make Your Money Work for You
Granted, a lot of interior maintenance will end up coming down to deep cleaning and making sure every possible square inch of the house is sparklingly presentable. While this can be done on your own, hiring professionals helps ensure you'll get the best possible results. 
Staging
Once the house is in good working order, it's time to stage it. This is a process that involves arranging furniture and other decorative items to give a house its maximum possible appeal to buyers. 
If you're selling a place that's currently vacant, staging is practically a must. It's harder for potential homeowners to imagine what an empty house will look like, so having the right couch and curtains helps provide the little accents that make a home seem personable and lets buyers see themselves living there. If you're unable to do a formal staging, which can range from $500 to $700, try to decorate where you can. Candles in the bathroom and fruit bowls on the counter can go a long way. 
Make Your Money Work for You
Photography
Now that your house looks market-ready, it's time to start showing it off. Even though almost everyone has a camera in their pocket thanks to smartphones, it really pays to hire a professional to photograph it. 
Photographing homes can be tricky, and there's little point in spending all that time and money getting your house ready to sell and not having the best presentation possible. Quality images look better and can help drive up interest and maybe even earn you more money on the sale. 
Real Estate Agent Commission
If you've listed your house with a real estate agent, that person will be taking a cut of the final sale price. This ranges from 5% to 6%, which means tens of thousands of dollars. It is often the biggest expense when it comes to selling a home. 
Granted, this commission is usually stated up front, but it can be easy to lose sight of it in a sea of other surprise expenses by the time the sale is finalized. 
Closing Costs
Aside from an agent's commission, there are all sorts of other fees and bills you have to take care of when transferring ownership. These usually amount to 2% to 5% of the total sale price. They can include transfer taxes, mortgage transfer, escrow and notary fees. 
Additionally, you'll have to pay the remainder of the mortgage, any outstanding property taxes and prorated shares of any utilities. While most of these costs are fixed, it may be worth considering hiring a real estate attorney to help oversee more complicated sales. That can help save money on various surprise fees that tend to pop up. 
More From GOBankingRates
Make Your Money Work for You