GO in the Know: Bear Market Tips, Bracing for Fed Rate Hike & Top Financial News for June 14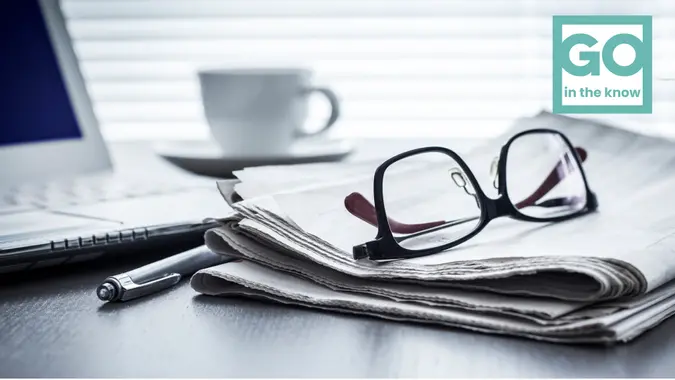 seb_ra / iStock.com
It's Flag Day everyone, and also happens to be National Bourbon Day. Before you celebrate one or both of them, take a moment to catch up on today's top financial stories. Cheers.
The Big Lead: How To Navigate Your Portfolio in a Bear Market
The bear market has officially arrived, and the main question now is how to deal with it to protect yourself financially. Four investing experts weigh in.
Economy Spotlight: Possible 'Volcker Moment' Coming
The Fed's Federal Open Market Committee is meeting today and June 15, and investors are bracing themselves for a potentially faster and steeper rate hike, as inflation data was worse than expected — hitting 8.6% in May.
That's Concerning: Rent Prices Continue To Rise
Consumer Price Index (CPI) data showed that a key essential, shelter, increased in cost by 5.5% over the past year, the largest 12-month increase for that category since the period ending Feb. 1991. According to experts, rent increases are not likely to slow down soon either.
Bonus: IRS Expands Deduction for Fuel Costs
You'd need a Hubble Space Telescope to spot the silver lining in today's gasoline prices — they pushed above $5 a gallon this week for the first time ever — but the IRS did offer at least one tiny bit of good news recently: You can now increase your tax write-off for fuel costs.
Make Your Money Work for You
ICYMI: Yesterday's GO in the Know
More From GOBankingRates